Staff Insights
CRLC | A Concrete Conversation with Jessica Anderson
January 26th, 2023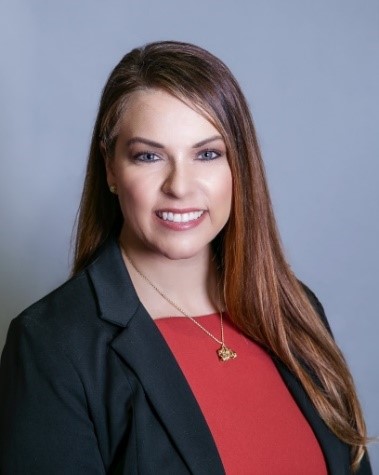 On another December drizzly gray day in Ohio, I had the opportunity to brighten my world by meeting the most recent family member to be named President of Anderson Concrete, Jessica Anderson. Jessica has been the President of the 101-year-old family business since 2021, the year they celebrated their 100th birthday. Jessica is the fifth family President, and she is the first female in this role. I spent the rainy afternoon talking with Jessica about her transition into this position.
After we sat down in the Anderson Concrete conference room and exchanged introductions, I asked her about what prepared her the most for her role as president. Jessica explained that her early involvement with the Ohio Concrete Association, the Builders Exchange of Central Ohio, and her collaboration with others in the industry were a big part of what prepared her. In addition, while attending Hanover College and majoring in economics, Jessica began working in the accounting department of the Anderson Concrete affiliate, Buckeye Ready-Mix, LLC. After receiving her Bachelor of Arts degree from Hanover, Jessica became the Treasurer of another family business, ALD Precast Corp, a title she still holds. In 2008, Jessica began pursuing her Master's in Business Administration at Ohio Dominican University.
Interestingly, being a woman president of a male-dominated industry, I would have assumed that when asked the question about what the most challenging aspect of the position was for her, she would have answered just that – being a female in a male-dominated industry, but she didn't! Instead, her answer was derived from what she knew and where she wanted to see the company grow. Jessica's goals for Anderson Concrete are to build a better safety culture and to develop a leadership plan for the management team and other employees. What she discovered with each of these goals is that it is not like getting to the end of a balance sheet with all the numbers in place and then moving on to the next task. Instead, these goals are more complex, long-term/ongoing, and perhaps never-ending. But Jessica shared she is adjusting and fortunate for the support of those around her, including her cousin and former president of Anderson Concrete, Doug Anderson, who continues to stay on board as the chief executive officer.
And we could not (or at least I couldn't) end our conversation without asking about the role of logistics in the supply chain of concrete that they provide to their customers across central Ohio. While I meant the logistics of getting the concrete to the customers, Jessica meant the logistics of getting materials, repair parts, and equipment to them. For example, the new concrete trucks they ordered were delayed in their delivery thanks to a domino effect of supply chain issues. In addition, the shortage of CDL drivers posed another obstacle, especially when the new trucks would arrive, but they were able to diminish some of this by implementing a CDL training program onsite. For a brief time in 2022, there was a cement (which is an ingredient needed to make concrete) shortage that was impacted by the logistics of moving it via river and rail. The Mississippi River water levels were low, which made deliveries by barge difficult, and the rail was facing a labor strike. These logistical challenges impacted the delivery of cement to ready-mix concrete producers like Anderson Concrete across the Midwest market and beyond.
As we made our goodbyes and I started to head back to my car, Jessica apologized for how dirty my car would be from the roads heading out. But, as I started down Haul Road toward 104, kicking up a cloud of dust behind me, the sun did start to peak out from the clouds making it a beautiful end to my time with Jessica Anderson at Anderson Concrete.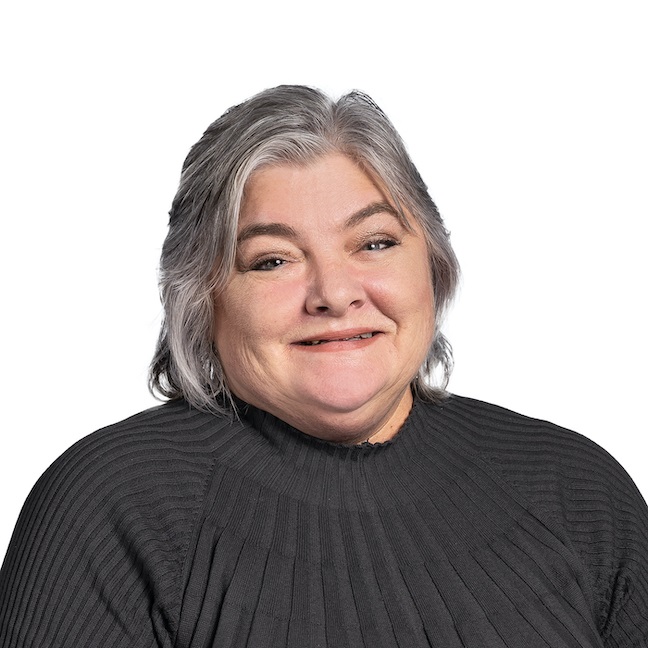 Christine Boucher
Director, Columbus Region Logistics Council
christineboucher@columbus.org