Events
Connect. Engage. Learn.
The Columbus Chamber's events, webinars and professional development programs provide a venue to learn about business-critical issues and create new business connections.

Chamber Of Columbus Events
The logistics industry is constantly evolving, driven by changes in technology, consumer behavior, and the global economy. This event will focus on the evolution of the change with logistics in the Columbus region. Where Columbus was once the mover of mostly retail, now added to the movement are electronics, pharma, and Biomed. This program will focus on the what, why, and how of the evolution of logistics. Join us for a featured keynote presentation and an industry panel with leading experts in the logistics industry, as well as networking opportunities.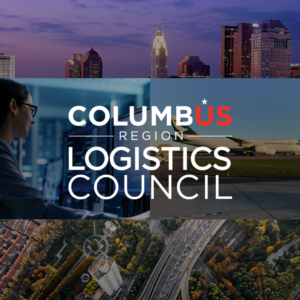 ---
2023 Columbus Chamber Calendar of Events
Download our full calendar of Columbus Chamber events here!