Member Spotlight
Member Spotlight: Greater Columbus Sports Commission
September 9th, 2019

Member Spotlight by Greater Columbus Sports Commission 
Provide us with a summary of your business' services.
Columbus is transforming into a top sports destination. Host to the 2018 NCAA Women's Final Four and numerous USA Olympic sports and amateur sporting events, the Greater Columbus Sports Commission's mission is to win events and bring them to the city. In return these events positively impact the image, economy and lifestyle of Columbus and its residents.

Tell us about your company's mission and values.
Our mission is to rally Columbus to compete and win sporting events, providing a singular athlete and fan experience and positively impacting image, economy and lifestyle. Since the Greater Columbus Sports Commission's inception in 2002, we have hosted more than 500 new events which have generated an estimated $605 million in direct visitor spending.
Those millions of dollars go back into the community and support sectors, including but not limited to retail, food and beverage, lodging, entertainment and transportation. You can read more about our work at columbussports.org.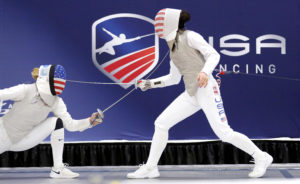 What are the services you use the most (or are looking forward to using) from the Columbus Chamber?
We are fortunate to work and live in a city where community partnerships and collaboration are valued. That is the Columbus Way after all. And our partnership with the Columbus Chamber is no different. The support we receive for our mission and the resources provided by the Chamber allow us to better educate the city about the impact of hosting sporting events.
How do you stay engaged with trends that you see in your industry?
In an ever changing and growing industry, the Greater Columbus Sports Commission understands the value of keeping up to date with trends. Under the leadership of Linda Logan, executive director of the Sports Commission, we have established relationships with like-minded organizations. This allows us to have an open dialogue with them and cultivate solutions based on best practices that ultimately allow us to better serve our clients and community.
What is your company culture like?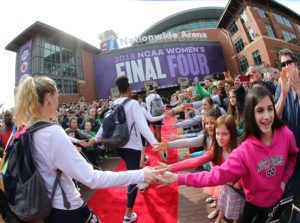 We often say that Columbus has no offseason and neither does the Sports Commission. We consistently bid on and win events, creating a year-round schedule filled with local and national events. This is a testament to our fast-paced nature and goal of being recognized as a top sports destination.
What makes Columbus such a great place to do business?
Columbus rallies around sports unlike anywhere else. Attend any of our events to witness a special kind of camaraderie, spirit and determination. Visitors feel our passion for Columbus the moment they set foot in the city, and the world-class facilities and walkable destination provide a unique experience for fans, athletes, coaches and visitors.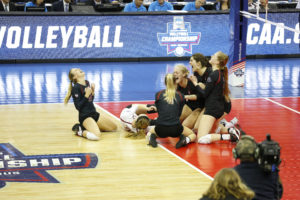 Social Media 
Twitter:@Columbus_Sports
Facebook:https://www.facebook.com/CbusSports/
Instagram:@columbus_sports
Website:https://www.columbussports.org/