Member Spotlight
Member Spotlight: The Kitchen
July 9th, 2020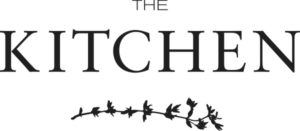 Member Spotlight by Jennifer Bushby – Marketing Manager
Provide us with a brief summary of your business' services.
The Kitchen is a unique dining experience and event venue located in German Village. From birthdays to weddings, our two versatile event spaces bring people together to create memories through food. Our signature Participatory Dining Experiences are the first full-scale, collaborative meal experiences in Ohio and offer guests the chance to engage in meal creation from start to finish at their own comfort level.
Tell us about your company's mission and values.
We have eight core values that guide how we show up as a business: Love the event, Find your way to yes, manage details & embrace the big picture, follow through with pride, celebrate collaboration, ask the question, do what we do best, and one team one dream.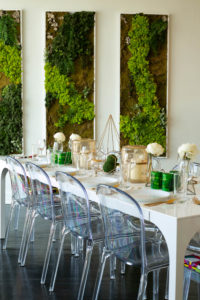 What are the services you use the most (or are looking forward to using) from the Columbus Chamber?
Our membership was fairly new when COVID-19 changed the face of business. The possibility of personal introductions to businesses we wanted to partner and connect with is the feature we are most looking forward to!
How do you stay engaged with trends that you see in your industry?
As an event venue that at times masquerades as a "cooking class" and restaurant, we do our best to stay in touch with what is happening in the catering and restaurant world. As you can tell from our core values, we love food! We often times look to the creative and scrappy Columbus food scene for inspiration.
Please describe your company culture.
The two core values most often referenced by our team are "one team, one dream" and "find your way to yes". We have created a culture where teamwork is celebrated and finding our way to yes is essential in creating the perfect event for our clients. Our culture also encourages and supports giving back to our community. We believe it is important to invest in our community through action, monetary donations, and partnerships with organizations that align with our core values.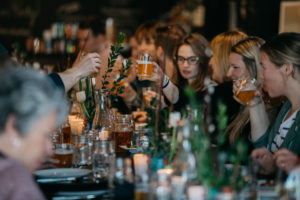 What defines a successful employee at your company?
A successful employee is someone who comes to The Kitchen with a lot of drive but little ego. An employee that values teamwork and creativity with the ability to adapt to changes with excitement. We are privileged that clients choose to spend such important celebrations with us and a successful employee ensures the event exceeds client expectations.
What makes Columbus such a great place to do business?
It is a community that truly embraces new ideas and will do anything to see local business succeed. We have always felt like Columbus has a small town "main street" feel in a big city framework. It provides the amenities to be successful while maintaining the ability to "get to know your neighbor".
Social Media