Member Spotlight
Member Spotlight: RJE Business Interiors
September 4th, 2020
Member Spotlight by RJE Business Interiors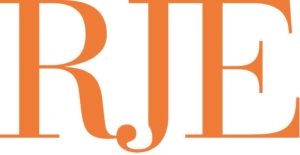 Provide us with a brief summary of your business' services.
Workplace solutions provider; partnering with clients to provide commercial furniture needs as well as design consultation, space planning, interior construction, move services, project management and implementation.
Tell us about your company's mission and values.
At RJE, we work to redefine the way you work. As your interior solutions provider and trusted advisor, we will work with you to create impactful spaces that truly accommodate the needs of your employees, clients and guests. With an unmatched focus on your needs, we promise to always Do What We Say We Will Do. That's the RJE Difference.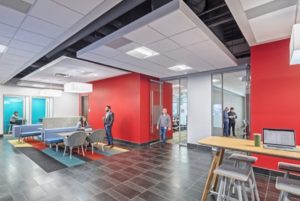 What are the services you use the most (or are looking forward to using) from the Columbus Chamber?
Among the many resources that are provided we look forward to connecting with our fellow Chamber Businesses to grow our city.
How do you stay engaged with trends that you see in your industry?
In order to bring value to our clients and the industry we work to stay knowledgeable and subject matter experts in our industry. In addition we partner with several other entities that are on the forefront of research in the workplace; working along side of Knoll and DORIS Research allows us to bring knowledge and research to our clients.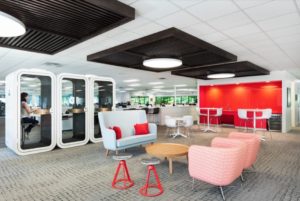 What is your company culture like?
The RJE promise is to always be professional, ethical, business like, trustworthy and to bring value to the customer. We believe in hugging our customers. RJE's commitment to the customer experience is a cornerstone of our brand and a key driver of our day-to-day behaviors and goals The Hug Culture spreads deep with in our team both in Columbus and across our enterprise as the root of what makes the RJE Culture special.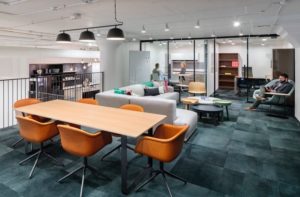 What does it take to be a successful employee at your company?
A successful employee is one that is a true team player, in an industry that is highly collaborative and creative we bring out the best in our people as a team.
What makes Columbus such a great place to do business?
One of the many reasons that RJE wanted to be part of Columbus is the amazing entrepreneurial spirit, innovation and energy that pulses through our city! We are so lucky to be part of the growing city!!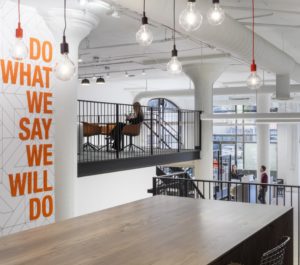 Social Media
Facebook: https://www.facebook.com/rjebusinessinteriors/
LinkedIn: https://www.linkedin.com/company/rjebusinessinteriors/
Instagram: https://www.instagram.com/rjeinteriors/