Member Spotlight
Member Spotlight: JVA Campaigns
April 7th, 2021
Member Spotlight by Jonathan Varner, President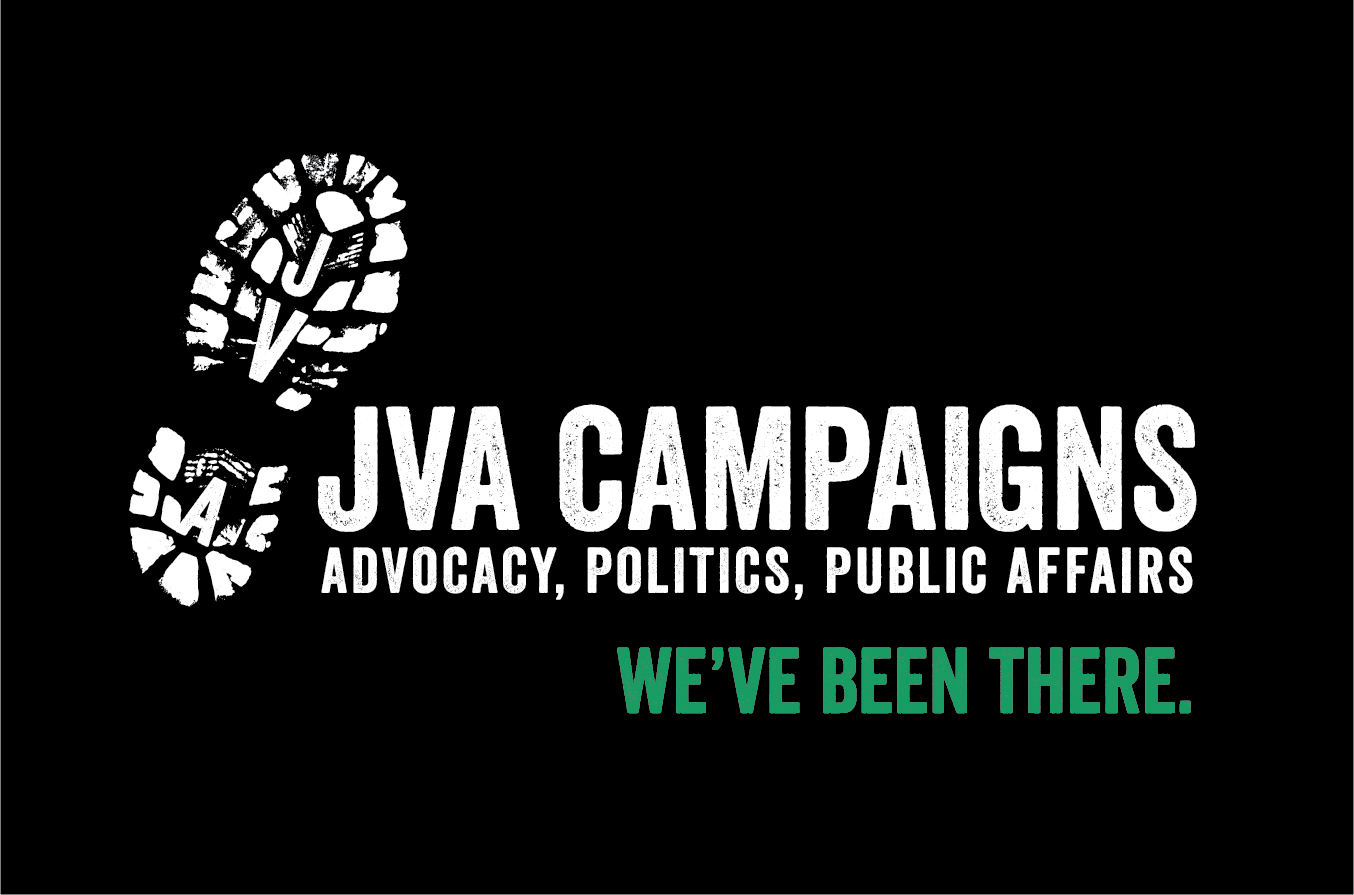 Provide us with a brief summary of your business' services.
JVA Campaigns is a full-service public affairs firm. Our extensive background in communications, government, and advocacy makes us a trustworthy partner. Our in-house creative talent produces award-winning TV, digital, print, and outdoor advertising to ignite passions and compel action. Our team has successfully moved the needle for our clients and their causes across the country.
Representative services include:
• Campaign management for ballot issues and "Independent Expenditures"
• Public relations and crisis communications
• Advertising – including TV, direct mail, and digital advertising
• Membership communications and mobilization
• Government affairs support
• Labor-Management joint advocacy
Tell us about your company's mission and values.
At JVA Campaigns, our mission is pretty simple: we want to help our clients win! Whether it be helping a client pass or defeat legislation, guiding a candidate to victory on Election Day, or working with a coalition to get a ballot initiative on the ballot, we are dedicated to doing whatever it takes to help our clients achieve success.
We believe a one-size fits all approach doesn't work for public affairs. Each industry is complex and warrants a custom, comprehensive approach. Some situations call for on-the-ground lobbyists; some call for grassroots support; some require educating the public, and some simply call for constituent or voter activation. Whatever the challenge, JVA Campaigns works hand-in-hand with our clients to develop and implement winning strategies that set them up for success.
We strive to build a partnership with each of our clients. Their fights are our fights. Their victories are our victories. We go "all in" for—and with—our clients. It's what we do and what we've done for more than a decade.
What are the services you use the most (or are looking forward to using) from the Columbus Chamber?
We are looking forward to working the Chamber to help identify and pursue new business relationships. We have attended several of the Chamber's virtual events, but are looking forward to being able to attend events and meet other members in-person sometime soon (fingers-crossed). Additionally, we have started discussions with Worthington Energy Partners about their energy savings program and are excited to see how that progresses. Finally, one of our employees will be participating in the Elevate Columbus program this spring, and we are very excited for her. It looks like a great program!
How do you stay engaged with trends that you see in your industry?
Our staff is involved with professional associations such as the Public Affairs Council and the American Association of Political Consultants, which help keep us abreast of the latest trends. We believe it is important for all of us to be constantly learning, so we attend conferences and webinars and read white papers and articles as often as we can. Several times we have conducted primary research in collaboration with academics to explore new advances in political persuasion psychology and tactics.
Please describe your company culture.
At JVA Campaigns, we have a "work hard, play hard" mentality. Our work is constantly changing and is very often stressful. So, we do our best to keep things light and fun and try not to take ourselves too seriously. We enjoy getting out of the office and having fun together when we can, which obviously hasn't been able to happen in a while.
We value our staff immensely and do everything we can to help them learn and grow. We also recognize that because our work can be stressful at times, it's important to help our employees achieve a work-life balance. We offer flexible schedules so that people can pick kids up from school, attend sporting events, dance recitals, band concerts, etc. We also offer generous paid time off and paid holidays each year.
What defines a successful employee at your company?
A successful employee must be flexible and able to adapt to change. We often spend a lot of time working on a project and then have to scrap everything we've done and go in a totally different direction – it's just the nature of the game in our field.
We believe in having a collaborative environment and encourage all of our staff, regardless of their position, to speak up and offer their thoughts. Everyone here brings a unique set of experiences to the table and sees things through a different lens, so we always want them to tell us what they think.
Our employees must also be open to feedback and always willing to learn new things.
What makes Columbus such a great place to do business?
The people! Working with many clients and partner consultants across the country, we often encounter people who are used to the "DC-beltway" mentality in public affairs. We reassure them that being a "jerk" isn't necessary to reach their goals and then we introduce them to our Columbus brand of "Midwest nice." They always come back!
Social Media
Facebook: https://www.facebook.com/jvacampaigns
LinkedIn: https://www.linkedin.com/company/jvacampaigns/
Website: www.jvacampaigns.com