Member Spotlight
Member Spotlight: :hire
April 13th, 2023
Member Spotlight by :hire
Provide us with a brief summary of your business' services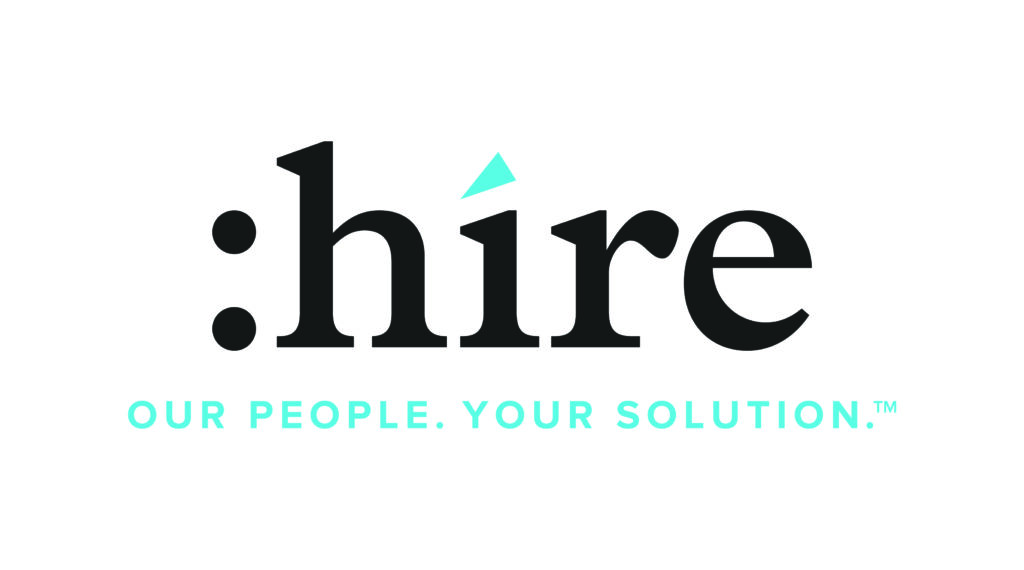 In the case of :hire, this is certainly true. Our founder Larry Kidd owned several businesses across Ohio. He had a tough time finding just the right talent for his companies, despite working with well-regarded staffing firms. So, along with the company's Chief Financial Officer, Melissa Armstrong, they took matters into their own hands and started a new talent solutions company based on their own rigorous needs and standards.
They figured if their methods worked for them, why not expand to support other companies like theirs?
So when it comes down to attracting, selecting, and engaging the best people available for your business, there is a talent solutions partner that can deliver the candidates that both fit your culture and have the skills and experience you need.
A partner that has been in your shoes, and knows what you need. A partner that is fast, responsive, and gets the job done.
A partner that has a history of long-term relationships with both clients and candidates.
A partner that you can rely on for all of your talent solution needs.
With 15 years of finding just the right talent for businesses, and a knack for locating that "needle in a haystack" candidate, you can rely on :hire to enrich your company with great people.
Tell us about your company's mission and values
Mission Statement: Transcending to provide best-in-class global talent solutions for organizations and communities we serve.
We believe our Brand Pillars represent what we do best and outline the benefits and competitive differentiators.
Innovative – Constantly pursuing technology, processes, or systems to enhance the recruiting experience.
Relationship Focused – Strive to build and nurture long-term relationships and friendships with our clients and candidates.
Achievement – Helping candidates and clients achieve their highest potential.
Customer Service – Be attentive, responsive, and sensitive to a person's needs and desires.
Guidance – Give both candidates and clients professional advice and guidance
What are the services you use the most (or are looking forward to using) from the Columbus Chamber?
Networking with like-minded individuals is not only key to a company's success, but it's critical in the professional development of our employees and their commitment to the organization.
We are excited to participate in the Columbus Regional Logistics Council and network with other companies in our industry. We are also excited to participate in the many philanthropic opportunities provided by the chamber and give back to the community.
How do you stay engaged with trends that you see in your industry?
The world has changed forever recently, and how we stay engaged with industry trends is more important than ever. We utilize association organizations, business associations (local, state, and national), and print media (WSJ, industry-specific publications, and others.)
What is your company culture like?
:hire is a company that establishes deep, meaningful, and long-term relationships and guides and nurtures careers. We are highly interested in the personal success and achievement of our employees, and we invest in them. We also care about what they care about. We provide additional paid time off to enjoy their birthdays & a floating holiday, volunteer, make an annual charitable contribution in their name, and provide civic time off to work the polls or assist with a campaign.
What does it take to be a successful employee at your company?
Someone who is a global, strategic thinker. We like individuals that are entrepreneurial and willing to take calculated risks but will adapt and adjust if they need to redirect. Someone that has strong oral and written communication skills. Most importantly, someone who puts the client first and shows it through their actions and communication.
What makes Columbus such a great place to do business?
Columbus is a thriving business-friendly place to do business. The strong Midwest work ethic combined with the reasonable business attitude makes it easier to conduct business than on the East or West coast.
Social Media:
Twitter: https://twitter.com/think__hire
Facebook: https://www.facebook.com/hireourpeopleyoursolution
LinkedIn: https://www.linkedin.com/company/ourpeopleyoursolution/
Instagram: https://www.instagram.com/think.hire/
Website: https://thinkhire.com/