Member Spotlight
Member Spotlight: Employers Resource Association
October 13th, 2022
Member Spotlight by Employers Resource Association
Provide us with a brief summary of your business' services

Employers Resource Association has been serving employers in Greater Cincinnati and Columbus for over 75 years. Our membership is comprised of companies of all different sizes and industries. From large HR departments to the HR department of one, our members view us as their single source for HR advice that keeps them current, compliant, competitive, and competent.
Tell us about your company's mission and values
ERA's Mission is to elevate communities to thrive by guiding companies, promoting high-performing HR in organizations, empowering HR professionals and developing people.
Values:
1.Face to the Future- To be hyper-relevant, on top of the latest best practices and anticipating the needs of our members in the future.
2. Be an HR Superstar Each Day- Be the HR expert and demonstrate Skilled Mastery to solving our members' problems bringing potent solutions.
3. Members in the Center- We are member-centric. We design all our offerings, delivery modes and service-levels around our members.
4. Play Your Best to Win- We bring our "A-game" to work every day providing best in class solutions and efforts cultivating a mindset of Excellence.
5. Bring the Positive Energy- We are resilient, gritty, strong and possess a can-do attitude. We get things done in a positive way always up for any challenge.
6. Respect Rules the Day- We highly respect our members, each other and the practice of Human Resources so to provide the best service possible while creating a vibrant culture enriched in integrity, cooperation and kindness.
What are the services you use the most (or are looking forward to using) from the Columbus Chamber?
We are looking forward to the networking opportunities and the chance to make new connections with others in Columbus.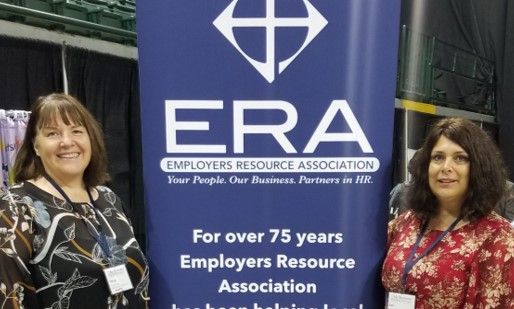 How do you stay engaged with trends that you see in your industry?
Through constant interaction with members, our association sees the trends as they develop in the industry. We host multiple monthly roundtables where HR professionals meet to discuss concerns, problems, and those budding trends. Our members also have unlimited access to our HR hotline, where they can speak with an expert about a current employee relations problem or HR best practices.
As we hear about the new developments and trends, we dig deeper and engage with our HR community to develop and instruct on how to meet those trends and challenges head on. For example, we will be hosting a webinar on October 13 on specific tools employers can use to prevent quiet quitting among their workforces. (For more information, you can find registration information for "Listen or Lose 'Em – Thriving in the era of Quiet Quitting" at https://erahr.org/events/).
What is your company culture like?
We value our culture at ERA and constantly work on and nurture it. And we feel that we must practice what we preach. It starts with all our values being lived out and manifested in all we do. We are a relatively small but mighty company, eager always to get better, be there for each other, and make a huge positive impact on our members. As we are comprised of HR Experts, we have a very mature core and professional attitude while bringing strong solutions, relief, and dare I say fun to what we do. We truly love what we do and care a great deal about the relationships we build inside and outside the organization. When all is said and done, our culture is based on the satisfaction we get from deeply helping our member companies be successful.
What does it take to be a successful employee at your company?
Successful employees at our company are respectful, motivated to help our members, and engaged and passionate about HR. They really want to be a trusted advisor when it comes to all things human resources.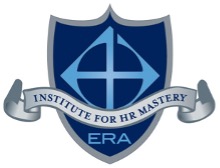 What makes Columbus such a great place to do business?
Columbus is a great place to be doing business for so many reasons! Columbus offers a diverse culture and work environment. You're in a city of local small businesses with the option of still working with big name brands. Columbus is an inclusive, tech savvy, food driven city that keeps growing every year. No matter what sort of business you're in, you can find other people and businesses to connect with. Your options are endless!
Social Media:
LinkedIn: https://www.linkedin.com/company/employers-resource-association/
Website: https://erahr.org/
Facebook: https://www.facebook.com/employersresourceassociation
Twitter: https://twitter.com/The_ERAHR