Member Spotlight
Member Spotlight: BMI Federal Credit Union
January 13th, 2020
Member Spotlight by Ron Cunningham and Karen Williams, BMI Federal Credit Union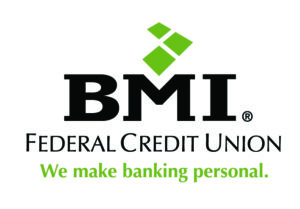 Provide us with a brief summary of your business' services.
BMI Federal Credit Union is an award-winning financial institution that has been serving the community for over 80 years. The Credit Union offers exceptional products and member service, including mortgages and home equity loans, checking and savings accounts, auto loan financing and refinancing, HSA's, credit card accounts, free financial education services, and more.  BMI Federal Credit Union is member-owned, and open to everyone who lives, works, worships or attends school in Franklin, Licking, Fairfield, Pickaway, Madison, Union, Delaware or Morrow County.
Tell us about your company's mission and values.
Mission: To improve the financial lives of our members and the community we serve.
Values: Above all else, BMI Federal Credit Union values Member Service. Driven by integrity, compassion, responsibility, unity, and knowledge, our commitment to Member Service is what distinguishes the Credit Union from other institutions.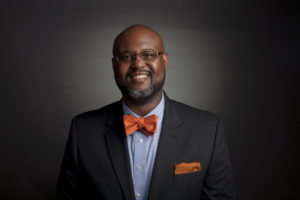 What are the services you use the most (or are looking forward to using) from the Columbus Chamber?
For several years, the Columbus Chamber of Commerce has been an invaluable partner to the Credit Union. We are inspired by its mission to foster creative partnership opportunities that promote local business. We look forward to cultivating new and existing relationships throughout the community through the Chamber network, and its many professional events and opportunities for community enrichment and professional growth.
How do you stay engaged with trends that you see in your industry?
The Credit Union remains nimble in an evolving industry. We understand the need for innovation, as the most common shifts in trends today are in technology. BMI Federal Credit Union adheres to these challenges with fully optimized and monitored Online Banking applications, enhanced security features, financial education and resource centers, and the latest in a suite of tools for improving financial convenience.
What is your company culture like?
The Credit Union's company culture is all-encompassing, grounded in team-work, inclusiveness, enjoyment, and respect. Internally we have staff-run committees, where employees have an opportunity to represent themselves beyond their department or branch. These voluntary committees are collaborative teams for charitable giving, the employee newsletter, company wellness, and events planning. We also have raffles, dress days for Ohio sports, food trucks, and other office fun that contributes to a very positive and motivating work environment.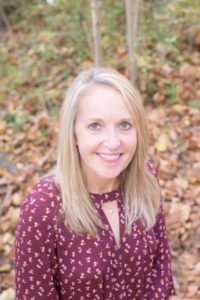 What does it take to be a successful employee at your company?
Success at BMI Federal Credit Union is measured by the willingness to uphold our mission. Though our roles vary, all employee performance is grounded in producing meaningful and lasting results for our members and for our community.
What makes Columbus such a great place to do business?
Columbus, Ohio is now the nation's 14th largest city, and the Midwest's 2nd largest. Columbus also headquarters over 300 firms, including 15 Fortune 500 companies. This rapid growth has provided the Credit Union with great opportunity and potential. Having served greater Columbus for over 80 years, BMI Federal Credit Union maintains a competitive advantage in understanding the needs and goals of our community. As the city and its surrounding neighborhoods continue to grow, we look to our friends, our Members, and our networks so we may grow alongside them.
What pieces of advice have you found to be the most helpful since starting your career?
Build relationships authentically: Rooted in our mission, this means we have a genuine interest in your financial success, and the success of our community. We succeed when you succeed.
Identifying the problem is our first task in solving it. It is our job together to identify your needs proactively, and then apply the appropriate solution, not just to open the door and have you walk though alone.
How do you achieve a work/life balance?
Work/life balance is a function of BMI FCU culture that is reinforced through leadership, and through the compassion of our staff. Employees are given the respect of discretionary paid-time-off, and enjoy a variety of generous company benefits. Employees are also encouraged to appreciate the professional, but meaningful bonds that exist in the workplace. This reinforces the need for hard work, but the understanding that everyone's time and lives outside the office are valuable.
Where is your favorite place to have a meeting outside the office?
The Business Development team can always be found around town, meeting off-site for our partners and local businesses, or volunteering at events throughout the community. But we also like to keep our meetings informal, and frequent several local spots for breakfast or lunch. 
Social Media 
Twitter: twitter.com/bmifcu
Facebook: facebook.com/bmifcu
LinkedIn: linkedin.com/company/bmi-federal-credit-union/
Instagram: bmifcu
Website: bmifcu.org