cbuzz: Kathryn Dobbs, Columbus Blue Jackets: Paving your path
June 13th, 2018
From Ontario to Georgia and now Ohio, Kathryn Dobbs' journey to the Buckeye State fatefully started during the inaugural season of the Columbus Blue Jackets.
While working for the YMCA of Central Ohio, Kathryn had an idea to help popularize hockey in the greater community, an idea that eventually led to her role as the vice president of community relations for the CBJ and executive director of the Columbus Blue Jackets Foundation for the local NHL team.
With a passion for community and an appreciation for the collaboration that keeps Columbus running, Kathryn shares with cbuzz host Mikaela Hunt why hockey is growing in Ohio, how businesses can contribute to their local communities and how making connections paved her path to her dream job at Nationwide Arena.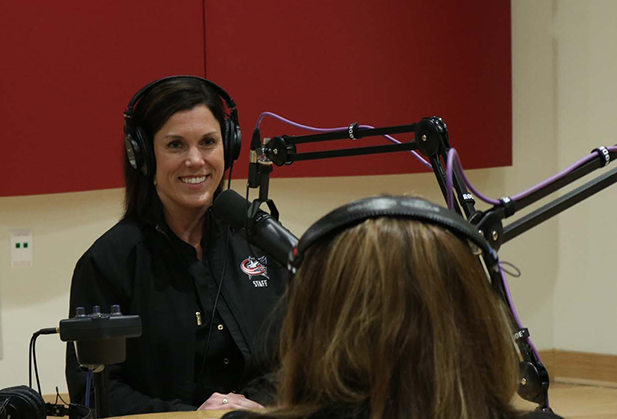 cbuzz is created in partnership with Capital University and the students of its Audio Engineering Society. Read more about the partnership here.