Next Level DEIA | Cohort 4
Take DEIA to the next level in your organization
The business case for equity and inclusion is stronger than ever. That's why the Columbus Chamber of Commerce offers a 7-week accelerator that equips organizations with the capability to infuse equity and inclusion into their DNA to attract and retain diverse talent, enhance employee engagement, improve business outcomes, and increase innovation.
Upon completion of this accelerator, participants will be able to guide organizational leaders to:
Align on a shared understanding and definition of DEIA across the organization
Craft SMART goal statements and implementation actions
Identify goal-aligned metrics and tell data-rich DEIA stories
Develop the inclusive excellence competency across the organization
Minimize risk and sustain performance while implementing the DEIA Action Plan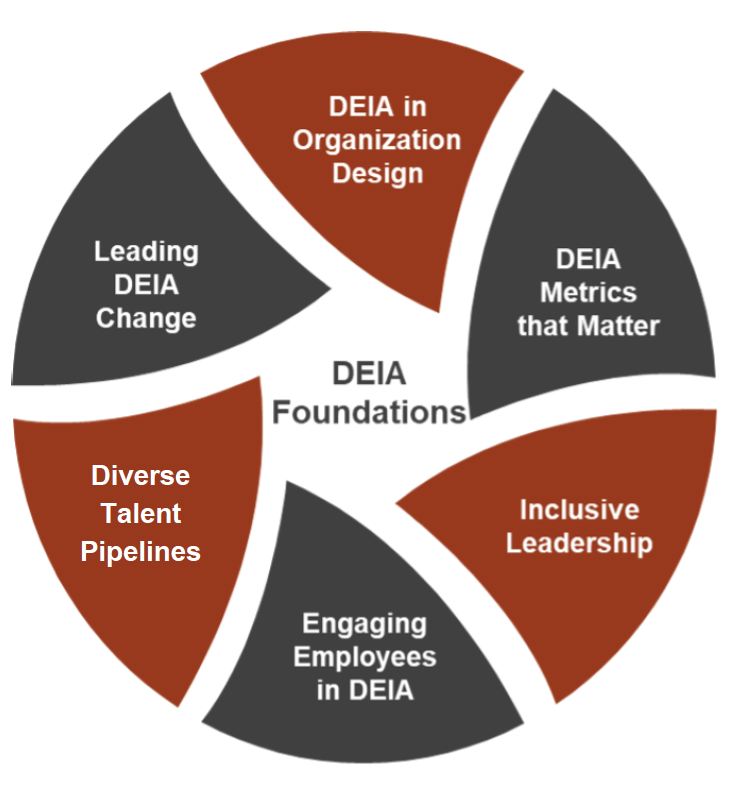 Each participant that completes the program will receive a certification and digital badge.
Programming
7-week accelerator
The group will be facilitated by Sherrice Sledge-Thomas and Varsey Laurelle – who are experts in the DEIA field. 
Series Schedule*:
The next session starts on December 12, 2023 and all sessions run from 3:30 to 6:00 pm.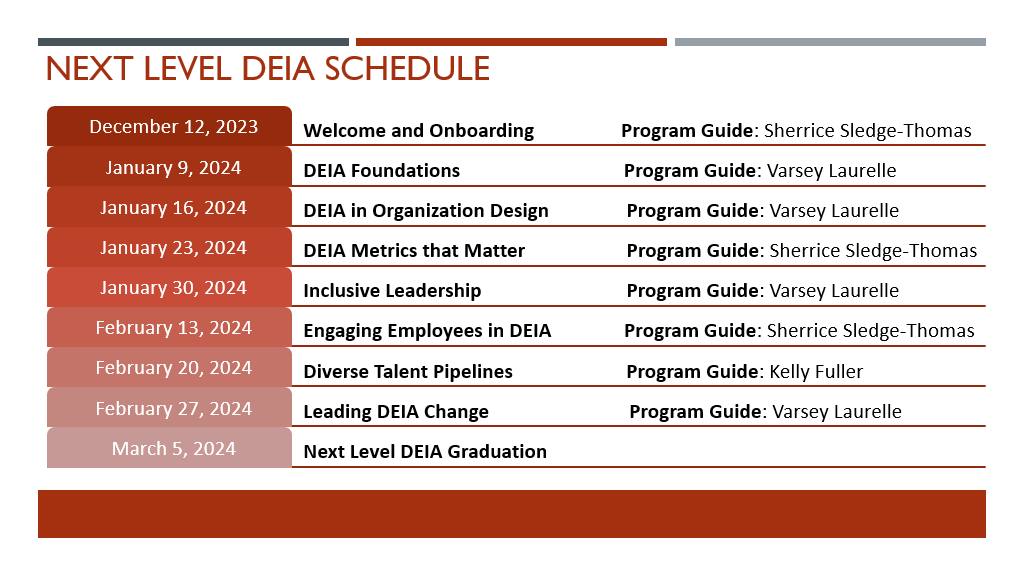 * Series programing subject to change
Cost and Registration
The cost to participate in the program is $950 per series unless you qualify for the scholarship.
Scholarship Criteria
Employ 10-500 people
Desire to make systemic changes to infuse diversity, equity, inclusion, and access into policies and practices
Empowered to influence and make decisions in the organization
Please reach out to Sherrice Thomas with questions.
Thanking Our Partners
DEIA in the News