Member Spotlight
Member Spotlight: The Junto
October 12th, 2023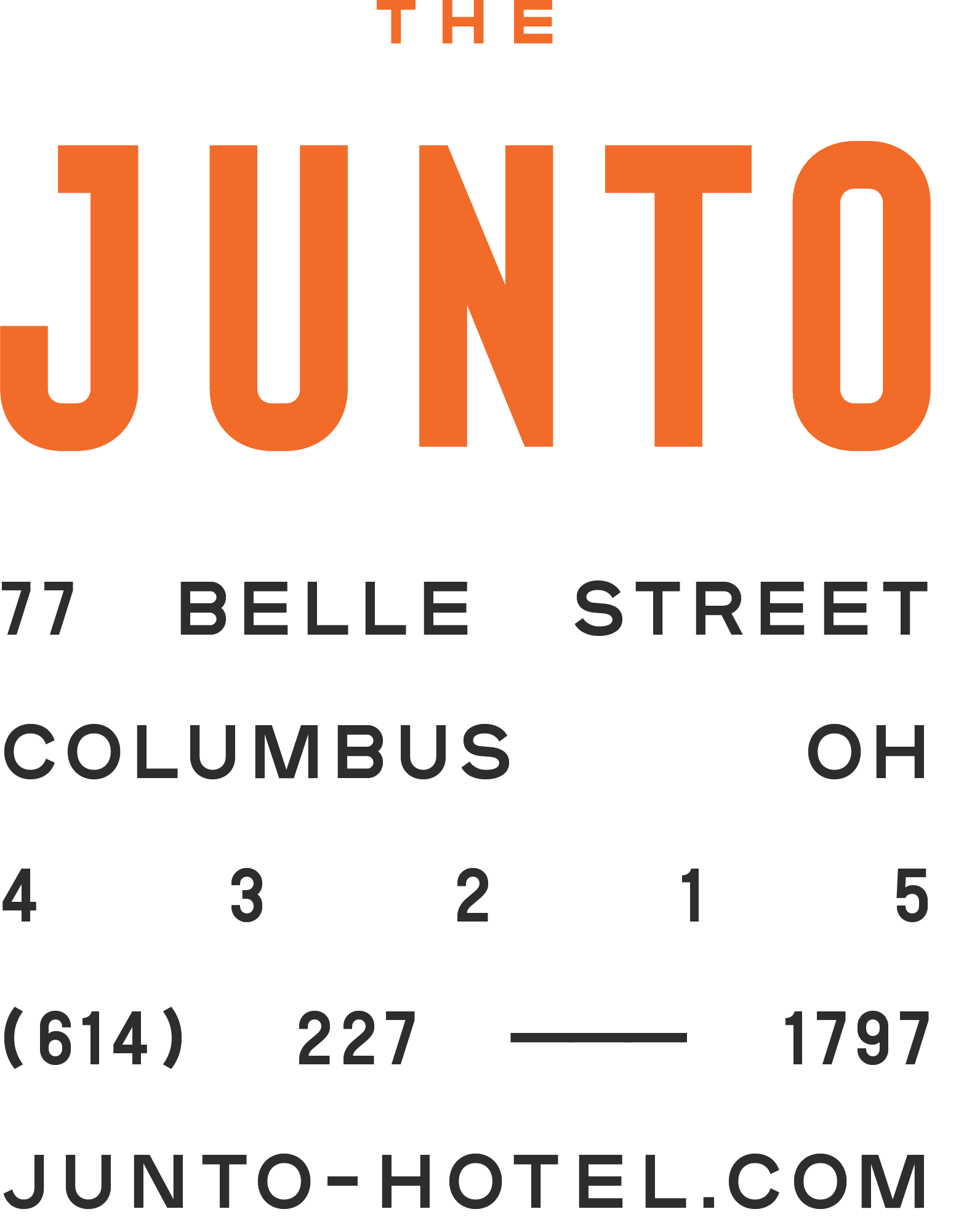 Member Spotlight by The Junto.
Provide us with a brief summary of your business' services
The Junto is a modern-day embodiment of the former club of the same name. This original "club for mutual improvement" founded by Ben Franklin in 1727, brought together people from all backgrounds to discuss issues and ideas of the time. With an emphasis on public gathering spaces, our hotel gives visitors, locals, entrepreneurs, and artists alike a place to come together, exchange ideas, and inspire one another. The Junto is the city's first independent lifestyle hotel and features 198 guestrooms and suites, over 14,000 square feet of flexible indoor and outdoor gathering spaces, and 6 individualized bar, restaurant, and lounge spaces.
Tell us about your company's mission and values
To operate as a hub for Columbus' creative community. Inspired by our surrounding city, our hotel is an inventive meeting place that fosters creativity, where both locals and travelers alike can gather, converse, and exchange ideas.
What are the services you use the most (or are looking forward to using) from the Columbus Chamber?
To network with individuals and businesses to connect ties within Columbus.
How do you stay engaged with trends that you see in your industry?
We stay engaged with trends by engaging with our community. That can range from social media to hosting events for local businesses and corporations.
What is your company culture like?
At the Junto, we encourage curious self-starters with a genuine interest in people. Hard-working individuals have always had a natural bend toward hospitality, no matter where they worked, because they've always seen themselves as part of something bigger. Makeready LLC and its affiliated entities are proud to encourage and support an environment where everyone can be a successful team member as their true independent self.
What does it take to be a successful employee at your company?
An individual who is a sociable, optimistic, irreverent, adventurous and intentional.
What makes Columbus such a great place to do business?
Columbus is full of people who are rethinking the way that things have always been. They are challenging the status quo, making the things that they want to see in the world, and building a thriving creative community by working together and supporting one another. There's a revolution happening in the city, and we have the opportunity to define it—to be part of it. The Junto is a place where people and ideas thrive. This exciting transformation has inspired our manifesto.
Social Media:
Facebook: https://www.facebook.com/JuntoHotel/
Instagram: https://www.instagram.com/thejuntohotel/
LinkedIn: https://www.linkedin.com/company/the-junto-hotel/
Website: www.thejuntohotel.com