Member Spotlight
Member Spotlight: Sales Xceleration
December 8th, 2022
Member Spotlight by Sales Xceleration

Provide us with a brief summary of your business' services
Sales Xceleration helps business owners with their sales strategy, sales process and execution plans. We are consultants that act as your business' outsourced VP of Sales.
Tell us about your company's mission and values
At Sales Xceleration we believe people matter, which is why one of our guiding principles is to serve others. Not for accolades, or to boast, but because we consider it the right thing to do. Values:
Lead with a Servant Heart: serve first with an abundance mentality
Act with Integrity: respectful, professional, keep your word, do the right thing
Be Fearless: be open, honest, and direct even when it's hard
Deliver Excellence: dedicated, hardworking, and pride in the outcome
What are the services you use the most (or are looking forward to using) from the Columbus Chamber?
Networking events and one on one meetings with referral partners in the Columbus area.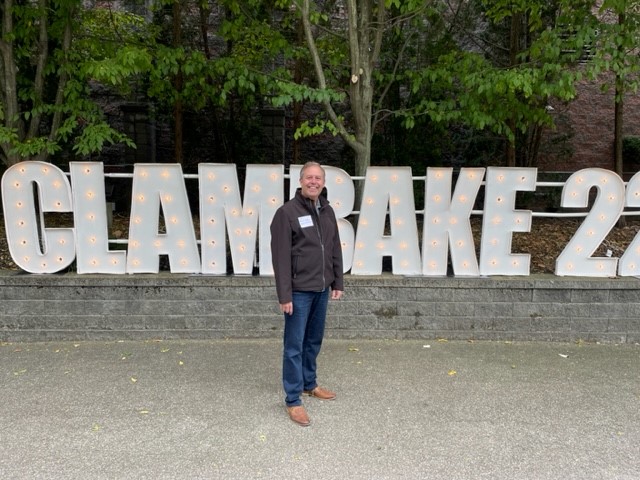 How do you stay engaged with trends that you see in your industry?
Sales Xceleration does surveys of 3,500 clients each year and publishes the data for the current trends.
What is your company culture like?
We take our core values seriously and try to live them out daily. We are proud to have a united vision that drives us all towards a path of greater good.
What does it take to be a successful employee at your company?
We do the work for the business owner! So, you can focus on running your business. We are advisors, but we take an action approach to helping clients.
What makes Columbus such a great place to do business?
The business community of Columbus is just great. The support for entrepreneurs is wide and broad across the city. If you are struggling with your business, please reach out. There are experts that can help.
Social Media:
LinkedIn: https://www.linkedin.com/company/sales-xceleration/mycompany/verification/
Twitter: https://twitter.com/SalesXcel?s=20
Facebook: https://www.facebook.com/SalesXceleration/
Website: https://salesxceleration.com