Member Spotlight
Member Spotlight: Franklin Soil and Water Conservation
July 9th, 2020

Member Spotlight by Kristin Hilson, Marketing & Community Outreach Coordinator
Provide us with a brief summary of your business' services.
We partner with local governments to support on-the-ground conservation projects in Franklin County, we work with residents and landowners to learn and implement conservation practices on their property, our education team visits schools and provides interactive environmental presentations and resources to students and teachers and we also provide technical services to residents, businesses, and communities for stormwater management, watershed management, GIS mapping, and sediment and erosion control. We are a leader in connecting communities + conservation.
Tell us about your company's mission and values.
Franklin Soil and Water Conservation District' s mission is to promote responsible land use decisions for the conservation, protection and improvement of soil and water resources by providing information assistance through effective partnering, technical guidance and education.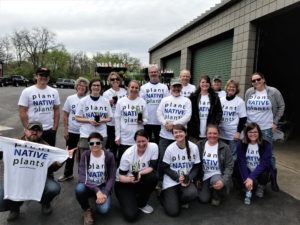 What are the services you use the most (or are looking forward to using) from the Columbus Chamber?
We look forward to building relationships with new businesses in Columbus. We not only work directly with residents and local government, but we can also offer our services and ideas to local businesses.  Between our Gardening for Clean Water partnerships with Nursery Centers, our Water Quality Partnership program for Restaurants and Businesses, and our assistance with urban infrastructure, we are available to assist all businesses in Franklin County. We also are looking forward to getting to know more about different organizations and how they interact with residents, why they enjoy being a part of the Columbus Chamber, and possible networking opportunities where we can all get together to learn more about one another and the services we each offer.
How do you stay engaged with trends that you see in your industry?
We work very closely with our partners, local municipalities, the City of Columbus and Franklin County Board of Commissioners to stay in touch with what residents needs and interests are, and what is important for the continued growth in Columbus while protecting our natural resources and water quality in Franklin County.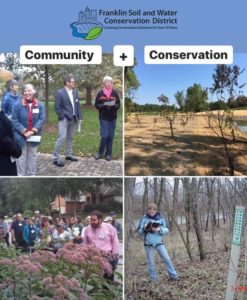 What is your company culture like?
Our culture at Franklin Soil and Water is very focused on partnerships and building relationships with residents in Franklin County. As a subdivision on the state, and the Ohio Department of Agriculture, we work for the entire population of Franklin County. Our goal is to always accomplish the needs of residents, partners, and businesses in the most efficient, but environmentally conscience, way possible. We love nature, and we want to continue the work we do so that we can all enjoy getting outdoors and having a safe, clean, and beautiful city to live, work and play in.
What does it take to be a successful employee at your company?
Our staff and board all have different background and specialties that compliment each other. We are team oriented because we know, one person cannot accomplish it all, but together we can make a difference. We also are always looking for volunteers, so if you would like to get to know us, contact us through our website and join us on a volunteer project!
https://www.franklinswcd.org/contact.aspx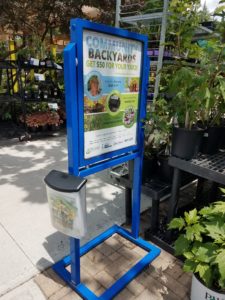 What makes Columbus such a great place to do business?
Columbus is a great place to do business because of the interest in conservation within our urban area. Residents and communities are getting creative with practices that can benefit both the environment while being aesthetically pleasing, and we have plenty of projects in the pipeline that benefit residents and businesses alike.
Twitter: @franklinswcd
Facebook:   facebook.com/franklinsoilandwater
Instagram: @franklinsoilandwater
Website: www.franklinswcd.org