Member Spotlight
Member Spotlight: Donatos Pizza
November 13th, 2019
Member Spotlight by Donatos Pizza 
Provide us with a brief summary of your business' services.
Donatos Pizza has been proudly served in Columbus since then 19-year-old Jim Grote opened his first store on the South Side in 1963.  Now, 56 years later, you will find 53 stores in the Central Ohio area and 161 stores overall spread over 10 states serving Edge to Edge® topped pizzas along with subs, salads and wings.
Tell us about your company's mission and values.
At Donatos, we want to serve you the best pizza and make your day a little better.  Our company was founded on doing business by the Golden Rule of treating others the way that we want to be treated and we strive to live that out each and every day.  The name Donatos comes from Latin meaning "to give a good thing", and we believe in being a positive contributor in the communities where we serve our pizza through giving back with our time and resources.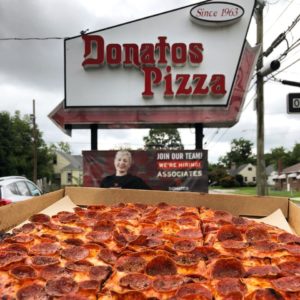 How do you stay engaged with trends that you see in your industry?
We continuously monitor the trends in the food industry from a menu innovation standpoint by developing new menu items for consideration that are then tested by consumer panels.  Through our partnership with The Edge Innovation Hub and our own internal resources, we also constantly look for ways to simplify or streamline our technology and operations practices for better efficiencies.  Our leaders actively attend and participate in conferences as we always strive to learn and grow.
What is your company culture like?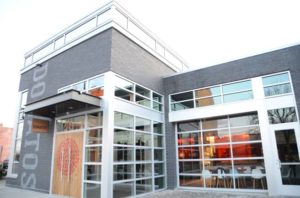 Donatos is a family business and our company culture reflects that.  We are blessed to have numerous associates who choose to stay with us for a long time because of this family-like atmosphere.  We also love being the first job for a large segment of our associates and teaching them skills that will help them go on to successfully do other things throughout their lives.  We work hard, but we have fun doing it.  When there is a need for extra help or problem solving, our family comes together and pitches in to meet the need.
What does it take to be a successful employee at your company?
Being a successful associate at Donatos means bringing your authentic self to work and giving your best effort.  We are serious about making great pizzas, but we also believe in having fun while doing it.  The core values we look for in associates are Integrity, Love, Fun, Of Service, Open Minded, Disciplined.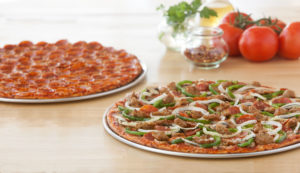 What makes Columbus such a great place to do business?
Columbus is a very special city with so many things going for it.  As one of the largest cities in the country, there are so many opportunities for us to partner with great businesses and organizations.  There is a great mindset of collaboration in this community and we love being a part of all that goes on here.
Social Media
Twitter: @donatos
Facebook: www.facebook.com/donatospizza
LinkedIn:  www.linkedin.com/company/donatos-pizza
Instagram: @donatospizza
Website: donatos.com