Member Spotlight
Member Spotlight: Columbus Mattress Wholesale
August 11th, 2022
Member Spotlight by Columbus Mattress Wholesale
Provide us with a brief summary of your business' services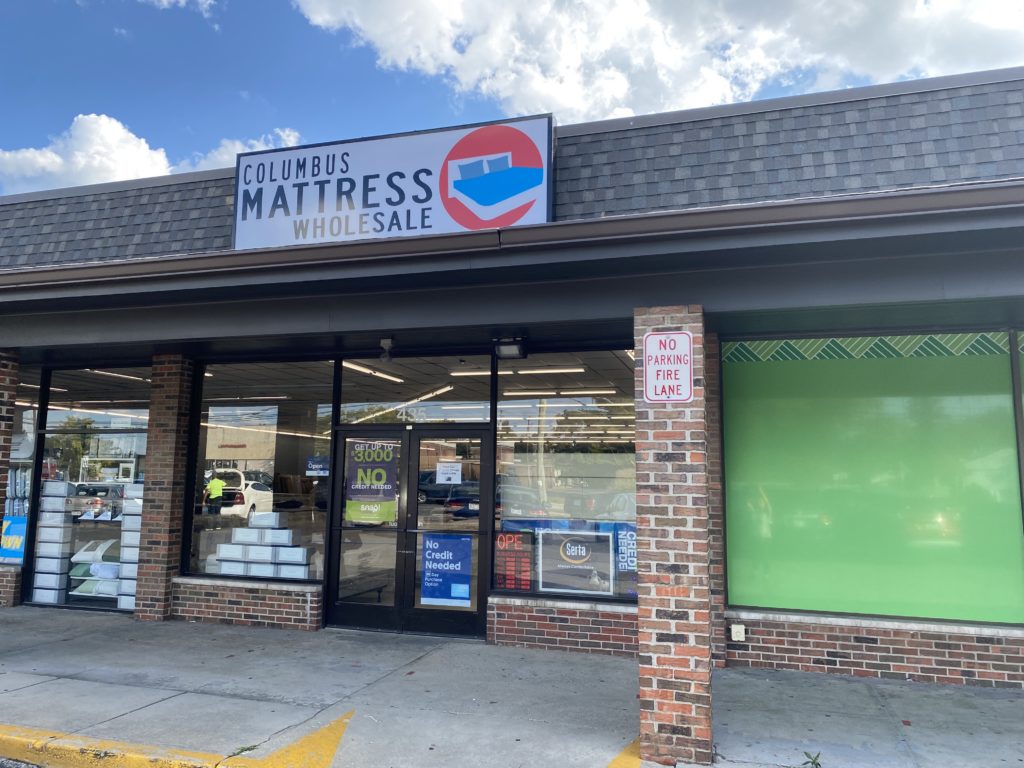 Columbus Mattress Wholesale is a locally owned warehouse-style mattress store based in the Columbus, Ohio area that offers unbeatable prices on luxury sleep items. The items that you purchase in-store are always in stock and delivered to your house same day.
Columbus Mattress Wholesale sells direct to consumer at our retail store and offers discounted prices to businesses/non-profits that purchase in bulk. Our retail store/public showroom at 435 Agler Rd. Gahanna, Ohio 43230 is 7,500 square feet and features more than 30 mattress options to try in-person.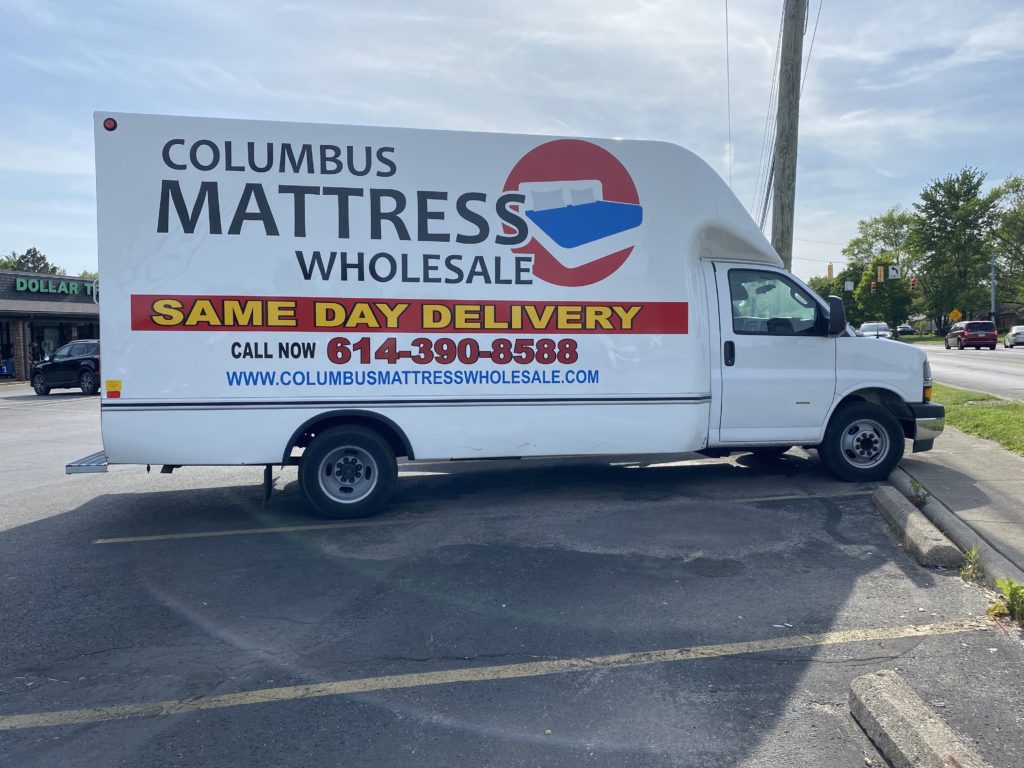 We sell mattresses of all sizes (Queen, King, Full, California King, Twin, and Twin XL), adjustable bed bases, bed frames, platform beds, luxury pillows, mattress encasements, sheet sets and more. Columbus Mattress Wholesale is home to many name brands including; Malouf, Serta, Beautyrest, Englander, Nectar, MotoSleep, Bed Tech, Dr. Oz Good Life, Tempur-Pedic, Solstice and many popular online mattress brands.
FREE Same Day Delivery inside the Columbus-area, purchase options for those with no or bad credit, and less than 24-hour wait times are just a few of the things that set Columbus Mattress Wholesale a part from big box retail stores.
Tell us about your company's mission and values
Columbus Mattress Wholesale opened their doors in 2017 with one goal in mind. That goal…helping customers get a great night's sleep at an affordable price (regardless of their credit status or income). We believe that sleep is an important part of health and that everyone should have the opportunity to get a great night's sleep.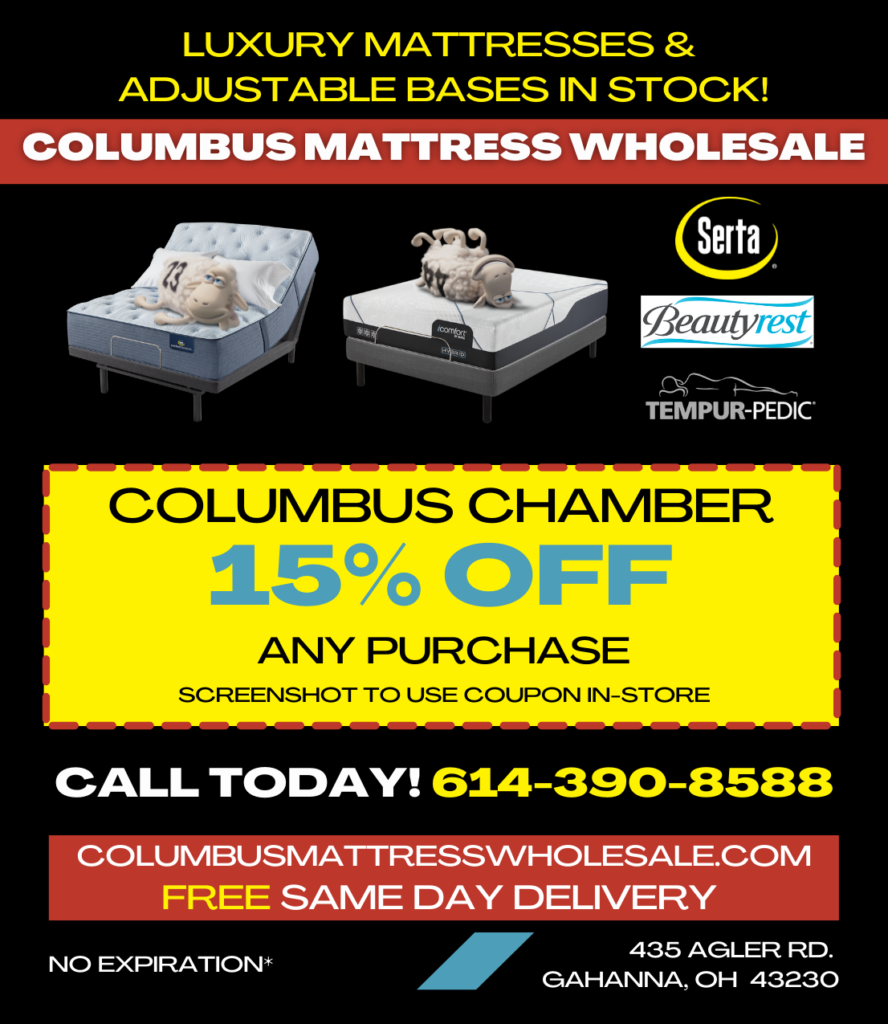 What are the services you use the most (or are looking forward to using) from the Columbus Chamber?
Columbus Mattress Wholesale is looking forward to networking with other businesses and expanding our partnerships in the Columbus, Ohio area.
***COLUMBUS CHAMBER MEMBERS & THEIR EMPLOYEES GET 15% OFF WHEN YOU SCREENSHOT OUR COUPON***
How do you stay engaged with trends that you see in your industry?
Columbus Mattress Wholesale is a part of several online mattress industry groups, our team attends up to 6 out-of-state furniture conferences a year (Las Vegas Market, High Point Market and Nationwide Marketing Group Prime Time) where we learn about the latest trends in the mattress industry/ purchase new retail items, we are frequently featured in national print/ online publications related to sleep and our CEO/President Cathryn Clark is a part of Women In Furniture.
What is your company culture like?
We are a small but mighty team of talented individuals. At Columbus Mattress Wholesale we prioritize the value of sleep education vs. the commission off of a mattress. We build relationships with our customers that keep them and their friends+family coming back year after year. Our retail sales associates make finding the perfect mattress an enjoyable process that is hassle-free and doesn't break the bank, regardless of a customers credit status or income.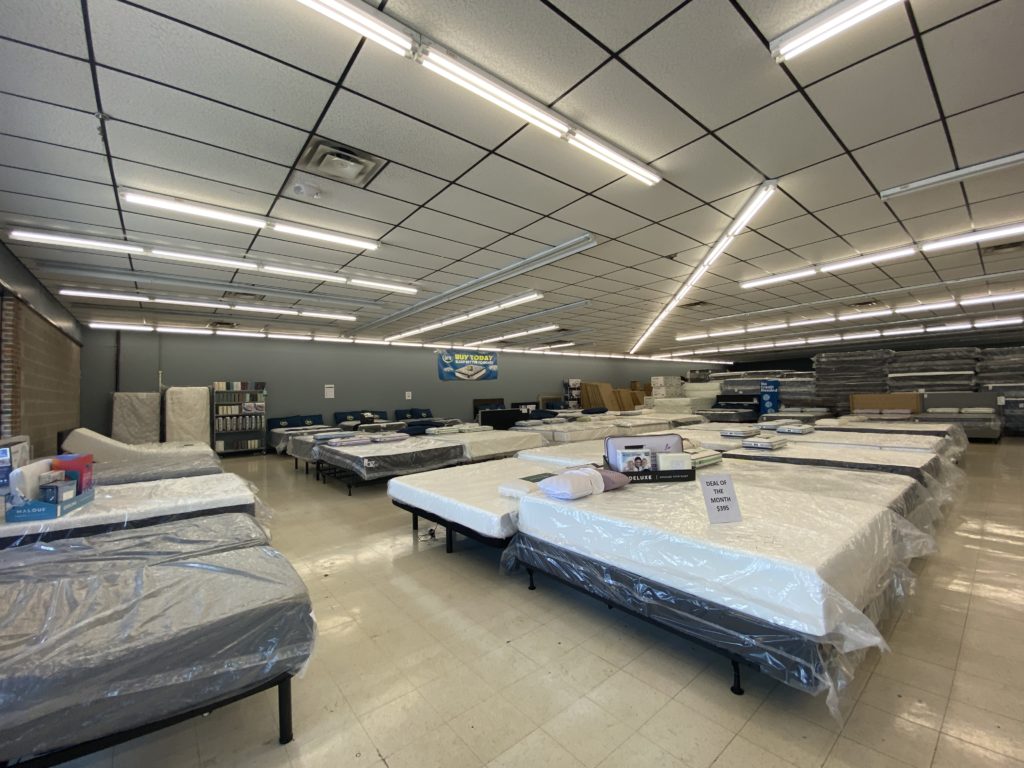 What does it take to be a successful employee at your company?
At Columbus Mattress Wholesale we believe workplace success is less about fancy job titles and more about happiness and how people's careers fit into their personal lives.
What makes Columbus such a great place to do business?
Columbus is a growing city, not only do we have elements that make it a fun and exciting place to live but we are a city that embraces opportunity and culture. We have several entertainment districts, many amazing colleges/universities and we are home to some of the most successful business startups. Columbus entrepreneurs and businesses strive to be authentic and our out-of-box thinking is not something to be ignored!
Social Media:
Twitter: http://www.twitter.com/@sleepcolumbus
Facebook: https://www.facebook.com/columbusmattresswholesale/
LinkedIn: https://www.linkedin.com/company/columbus-mattress-wholesale-furniture/
Instagram: http://www.instagram.com/@cbus_mattresswholesale
Website: https://columbusmattresswholesale.com