Member Spotlight
Member Spotlight: Blue & Co., LLC
July 10th, 2019
Member Spotlight by Brad Shaw, Managing Director of Blue & Co., LLC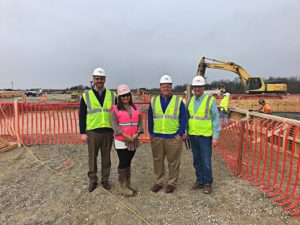 Provide us with a brief summary of your business' services.
Blue & Co., LLC is an independent accounting and advisory firm with more than 450 people in 10 offices across Indiana, Ohio, and Kentucky. With almost 50 years in operation our public accounting expertise includes the practice areas of assurance, tax compliance and consulting, IT and cyber security consulting, healthcare consulting, benefit plan services, valuation and litigation support, and business services. Our industry specializations include manufacturing & distribution, healthcare, construction, nonprofit, technology, financial services organizations, and agribusiness.
Tell us about your company's mission and values.
We are passionate about helping others, which is why at the core of our mission is something we call genuine success. It's what we want for our clients, for our team members, and for our communities. We know that what we do is about more than simply helping ensure the success and profitability of an organization – it's also about finding ways to help people achieve personal, financial, and life goals.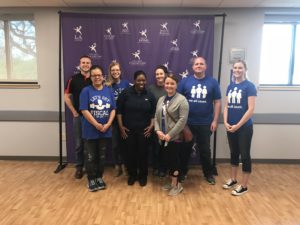 How do you stay engaged with trends that you see in your industry?
Our professionals are actively involved in trade associations for the industries we serve along with the general accounting organizations like state CPA societies and the AICPA. This involvement helps us keep an ear to the ground and anticipate changes, potential pain points for clients, and trends.
What makes Columbus such a great place to do business?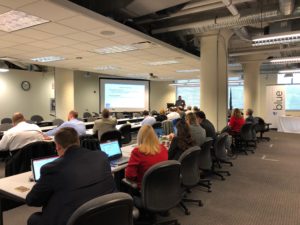 Columbus has changed so much since I first came here to start the firm's Ohio practice. Back then, the expansion into the market was strategic to grow our healthcare practice in a like-sized market to Indianapolis. I don't think we could've predicted the exponential growth of the city, and coincidentally our firm, that happened over the past 20 years. Columbus has such a unique mix of industries, headquarters, and people. All of these things provide our company and our team members with a multitude of opportunities for personal and professional growth.
Social Media
Twitter: @Blue_CPA
Facebook: https://www.facebook.com/blueandcompany
LinkedIn: https://www.linkedin.com/company/blue-&-co–llc/
Instagram: @blue_cpa
Website: https://www.blueandco.com/