Member Spotlight
Member Spotlight: Gamma Force
December 8th, 2022
Member Spotlight by Gamma Force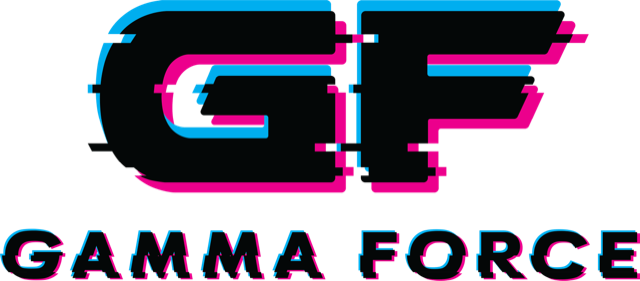 Provide us with a brief summary of your business' services
Gamma Force helps organizations with technology and cybersecurity strategy through fractional executive services and expert strike teams.
We focus on working with product-centric technology companies and help them continue to drive innovation, while managing risk to build competitive advantage in their industries.
We've done a lot of work in health care IT, where we help organizations with building and evolving their security and privacy programs driven in part by HIPAA and SOC2. We focus on strategy first through aligning to business strategy with market engagement and managing risk. We also have strong security and cloud engineering capabilities.
Ultimately, it's about doing the right things at the right time to build organizational capabilities as opposed to just executing tactics.
Tell us about your company's mission and values
Gamma Force was founded with the notion that instead of simple tactics and tools, we can be strategic about security by managing risk and creating value in your business. Our mission is to change cybersecurity to be more strategic and to drive meaningful value.
Our values:
We Put People First
We wouldn't be where we are without each other and the people we work with. We live our whole lives taking care of each other, personally and professionally, and everyone we work with. We emphasize and treat all people with compassion.
We Do the Right Thing
Sometimes, doing the right thing means we have to give more than we take. Our reputation and character is what makes us. We work to ensure that what we do is something we'll always be proud of when showcased publicly – even if it is more difficult on the path to get there.
We Take Ownership
Our clients rely on us to do what we say we do. If we say we'll do something, we see it through to completion. If we make a mistake, we own it – and make it right. When others don't, we take ownership of our work making our clients, colleagues, and the world proud.
We Live Life Every Day
We live a whole life – personally and professionally – prioritizing our health, clients, family, friends, and colleagues. We're serious in all that we do and even make time for adventure.
We're Always Learning
We're growth minded – we all strive to be masters of our craft both personally and professionally yet understand we are never masters. Regardless of our experience, we all have something to learn. We prioritize learning throughout our life and if we don't know something, we figure it out.
What are the services you use the most (or are looking forward to using) from the Columbus Chamber?
We're looking to collaborate and learn from our Columbus business leadership continuing to build cbus to be the best city in tech.
How do you stay engaged with trends that you see in your industry?
We didn't get to where we are by sitting still. We're active in our professional communities through attending, speaking, and organizing community events and conferences proactively seeking opportunities to drive change in the industry.
What is your company culture like?
Gamma Force has a people centric engineering culture where we prioritize both taking care of both our employees and clients. We use modern tools, practices, and empower our employees.
What does it take to be a successful employee at your company?
Alignment to our values is key. We welcome professionals who are recognized as experts in their professional communities and are lifelong learners. Our team is trusted to take ownership and be client focused acting as an extension of our client's teams.
What makes Columbus such a great place to do business?
Columbus has the best tech community in the country and a startup community that's growing quickly. There's ample opportunity to work with the best folks and make an impact on the world, no limits in cbus!
Social Media:
LinkedIn: https://www.linkedin.com/company/gammaforce/
Website: https://gammaforce.io/