Member Spotlight
Member Spotlight: All Dry Services
November 3rd, 2022
Member Spotlight by All Dry Services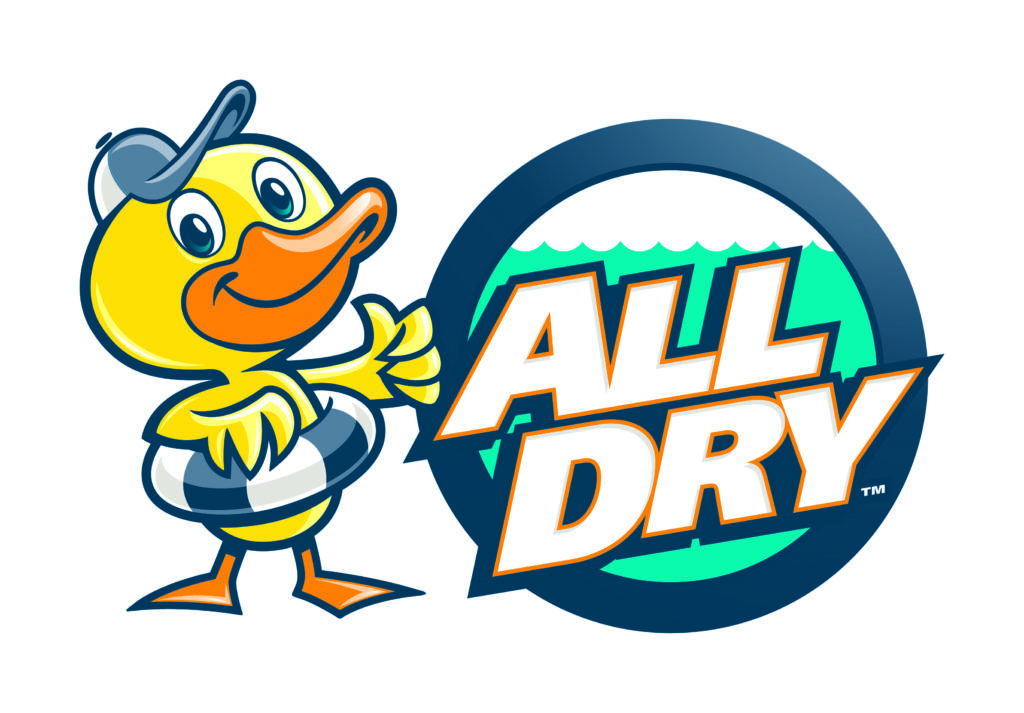 Provide us with a brief summary of your business' services
We are professional restoration and cleanup experts serving homes and businesses in Central Ohio. We provide comprehensive 24/7 restoration and cleanup services from fire and smoke damage to water and flood damage to mold and other hazardous materials. Our services are designed to restore your property to a pre-damage condition and we guarantee 100% satisfaction.
Tell us about your company's mission and values
Since 2014, All Dry Services has been dedicated to helping home and business owners who are dealing with the aftermath of disasters. We care about your property and our goal is to leave it better than we found it – and even better than its original condition. When you entrust your property to our experienced All Dry professionals, you can rest assured we'll arrive promptly and get the job done right the first time.
What are the services you use the most (or are looking forward to using) from the Columbus Chamber?
Business Connections and Networking. Talent and Workforce Development.
How do you stay engaged with trends that you see in your industry?
We belong to numerous membership organizations, such as the Chamber of Commerce, that provide networking and educational opportunities in our space.

We build relationships and listen to our referring partners such as insurance agents, property managers & developers and general contractors.

We listen to our homeowners and try to understand why they may choose another service provider.
As a nationwide business striving to be the best in restoration services, All Dry Services is dedicated to continuous improvement and we learn and share best practices.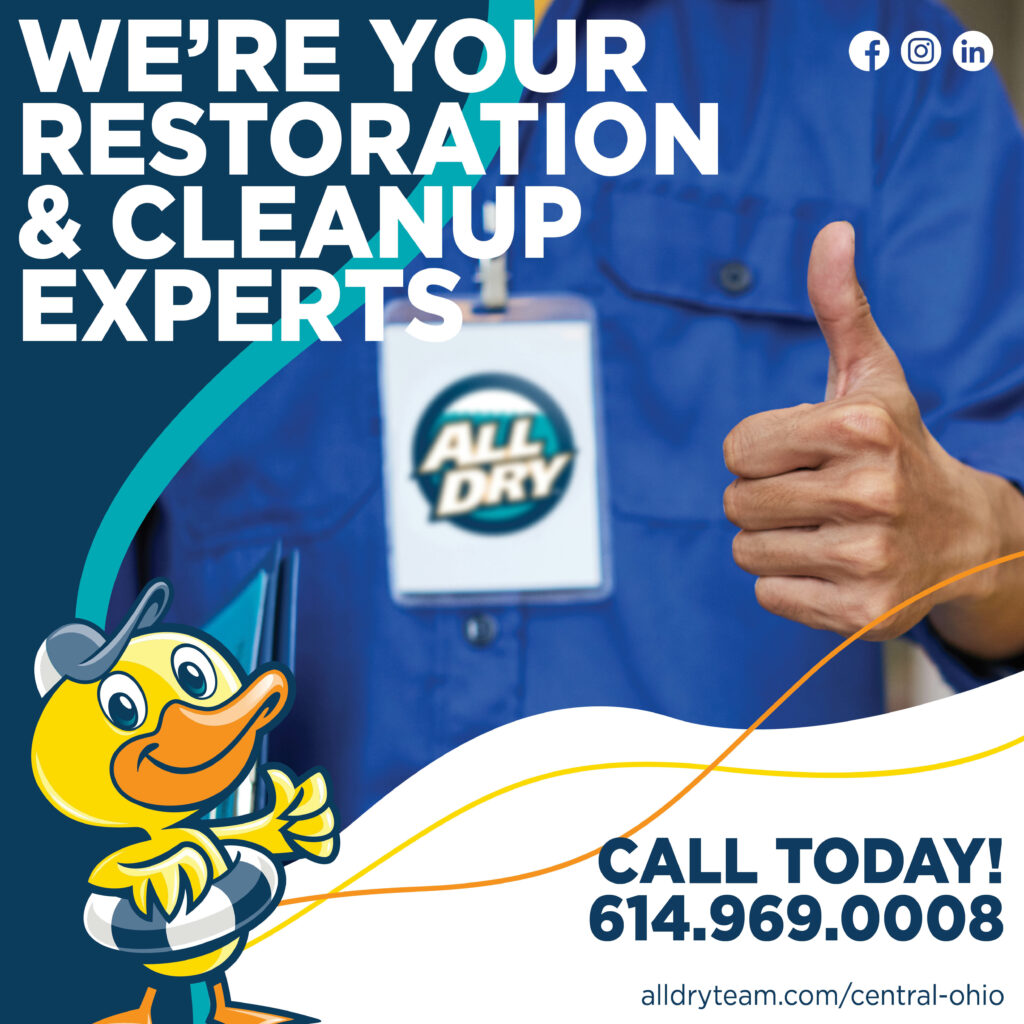 What is your company culture like?
All Dry of Central Ohio provides 24/7 emergency services, so our culture is fun and fast paced with a central focus on taking care of our customers 100% of the time. We expect the unexpected and are always ready to serve.
What does it take to be a successful employee at your company?
Successful employees have empathy for the situations our customers are dealing with. They are dedicated to customer service and will go above and beyond what is needed to help restore the home or business owner's property.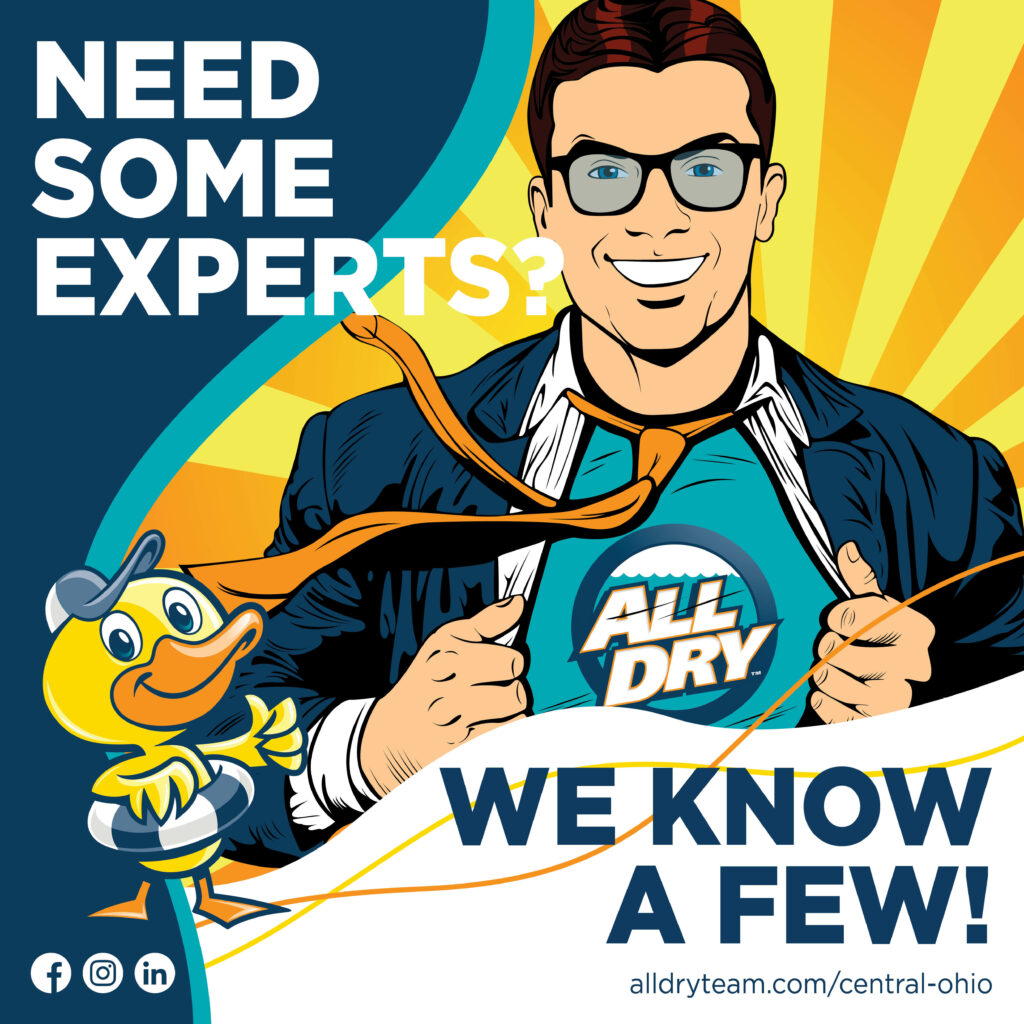 What makes Columbus such a great place to do business?
It is a thriving community that continues to grow in so many business sectors allowing for for future development and population growth. There are also many resources available to help business owners grow their business and be successful.
Social Media:
LinkedIn: https://www.linkedin.com/company/alldryservices/
Instagram: https://www.instagram.com/alldryteam/
Facebook: https://www.facebook.com/myalldry
Website: alldryteam.com/central-ohio//