Member Spotlight
Member Spotlight: After-School All-Stars Ohio
April 10th, 2018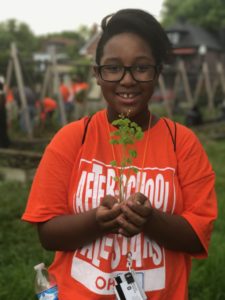 Member Spotlight by Renee O'Shaughnessy, ASAS Ohio Development Manager
Provide us with a brief summary of your business services.
Every day in the United States, as many as 15 million children leave school with no place to go. And every day many of these at-risk youth get involved in crime, join gangs, or experiment with drugs, sex, and alcohol. After-School All-Stars Ohio provides a proven alternative for these children, especially those in underserved communities. We provide free comprehensive after-school programs that include academics, enrichment activities, and health and fitness for elementary and middle-school aged students.
Tell us about your company's mission and values.
Our mission is to provide comprehensive after-school programs that keep children safe and help them succeed in school and life. Our vision is for our All-Stars to be safe and healthy, to graduate high school and go to college, to find careers they love, and give back to their communities. To facilitate these goals, we encourage our employees to be proactive, transparent, and accountable. We embrace opportunities to collaborate with one another and push ourselves to chase new ideas, take risks, and learn all we can in order to better serve the children and families in our program.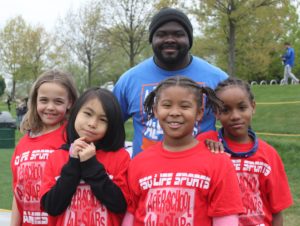 What are the services you use the most (or are looking forward to using) from the Columbus Chamber?
We are most excited about the platform the Chamber provides its members to network with other non-profits, corporations, and government entities. Through these relationships, we hope to find ways to increase our footprint in Columbus, allowing us to serve more children in need.
How do you stay engaged with trends that you see in your industry?
We are a chapter of the leading national organization, After-School All-Stars. ASAS provides after-school programs for over 75,000 children in 42 cities. With chapters throughout the country, we are able to share best practices, allowing us to be proactive rather than reactive. ASAS also opened an office in Washington, D.C. to not only keep us abreast of industry related legislation, but to also give us a voice in the government sector.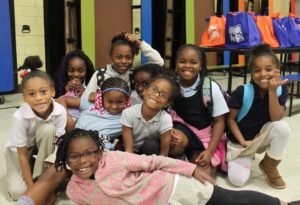 What does it take to be a successful employee at your company?
Most importantly, a successful employee must be passionate about our mission. Employees who are resourceful, self-motivated, flexible, open-minded, and hardworking will be successful in this line of work. Non-profit work can be challenging at times, so having a positive attitude will go a long way, too. Lastly, an employee must have humility. We often have to wear different hats to achieve our goals, so it's crucial to have an employee that can go from managing a project to picking up a broom to help clean-up after an event.
What makes Columbus such a great place to do business?
Columbus is on an upward trajectory fueled by a thriving business sector, a diverse art and cultural scene, excellent universities, and brilliant innovation and technology. It has become one of the largest cities in the country, currently ranked 15th. However, the "Mid-Western values" still have a firm grip on the city. Whether it's an elementary school conducting a food drive to supply weekend backpack meals to our children in need, or a corporate sponsor supporting our annual fundraiser, we are continually amazed by the generosity we have found in Columbus.
---
Twitter: ASASOhio
Facebook:  ASASOhio
LinkedIn: After-School All-Stars Ohio
Instagram: asasohio
Website: http://asasohio.org