Member News
Historic Theater Restored by Hardlines Design Company Wins Top Award from Heritage Ohio
November 9th, 2020
Woodward Opera House in Mount Vernon named Historic Theater of the Year by Ohio's official historic preservation organization.
COLUMBUS, Ohio (October 29, 2020) — The Woodward Opera House in Mount Vernon, a historic theater restored by Hardlines  Design Company, was named 2020 Historic Theater of the Year by Heritage Ohio, the state's official historic preservation  organization.
"Woodward Opera House is a centerpiece of Mount Vernon, and we were honored to be a part of restoring it to its full beauty," said  Charissa Durst, President of Hardlines Design Company. "We devoted almost two decades of our lives to bringing it back to life, and  it is very satisfying to see it recognized by Heritage Ohio with this statewide honor."
Durst led the multi-phase project to restore the building to showcase its historical significance. The project included adding a rear  addition and work on the adjacent building. Throughout the project, Hardlines Design Company staged construction to interfere as  little as possible with adjacent shop owners and their customers.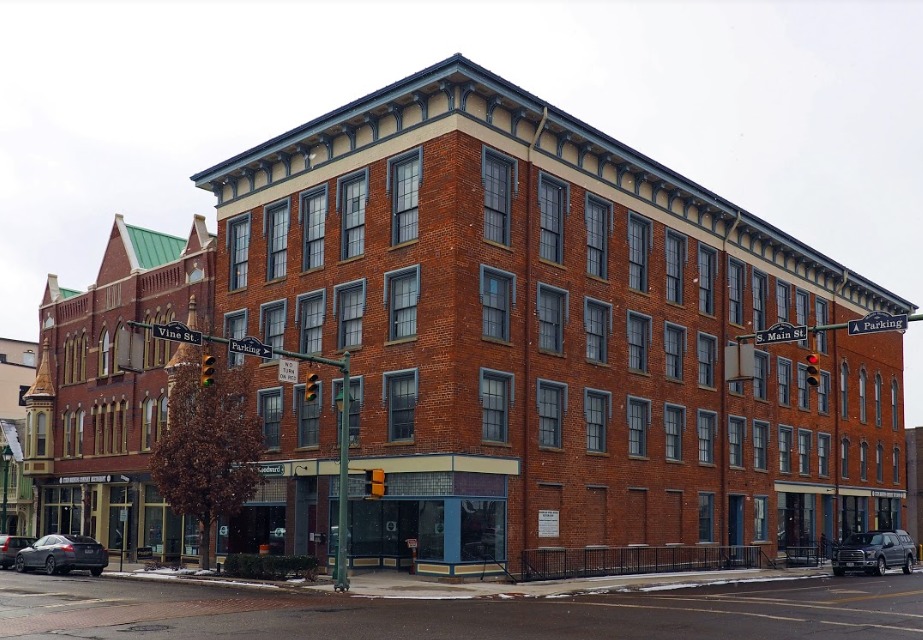 The award was announced by Heritage Ohio on October 1 as part of Ohio Preservation Month in October 2020. Woodward Opera  House shares the award this year with Holland Theatre in Bellefontaine in a tie for the honor. A video about the theater and the  award can be viewed at: https://www.youtube.com/watch?v=BYv4ZOB8zpw&feature=youtu.be
"It is rare that two major long-term historic theater renovations are completed in the same year, and it would be impossible to  choose one over the other," said Joyce Barrett, executive director of Heritage Ohio. "I've enjoyed watching the progress of the  Woodward through the years, as they approached a diversified multi-use solution."
Woodward Opera House, a magnificent red brick building at 107 S. Main Street, was conceived and constructed by Ebenezer  Woodward, who intended it to symbolize commerce. The first event held at the Woodward was a lecture on electricity by a Dr.  Boynton on December 8-10, 1851. Over the years, the building housed movie theaters, commercial and office spaces, gymnasiums,  retail spaces and more before eventually falling into disrepair. The Woodward closed in the early 1920s. The last verified event, on  February 22, 1921, was a lecture on new and improved uses of electricity, bringing the Woodward full circle.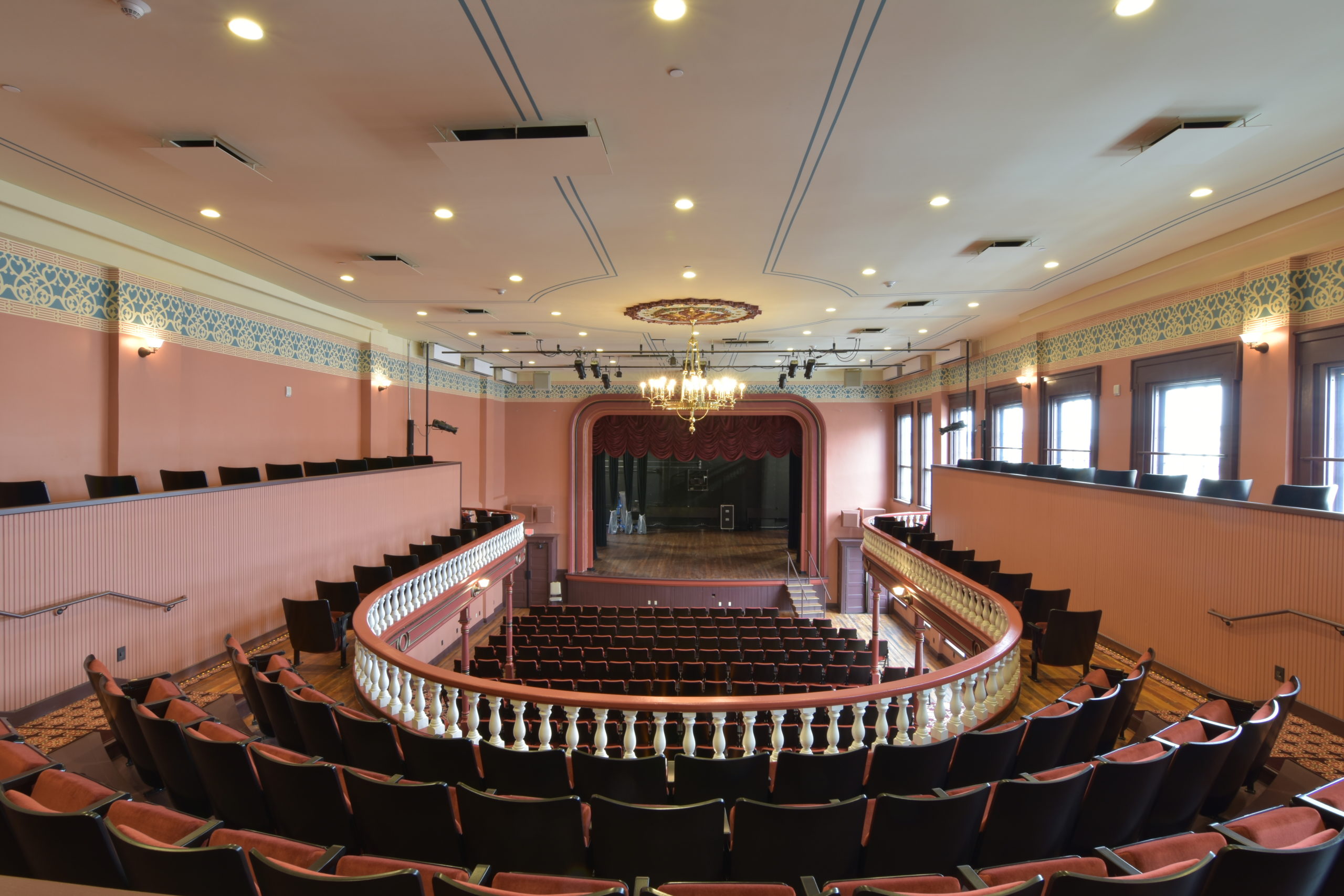 Restoration efforts began when the Woodward Opera House was listed in the National Register of Historic Places on Oct. 10, 1975.  Woodward Development Corporation purchased the building in May 1998, and then purchased the adjacent building in March 2000  for use as the Woodward Annex. Hardlines Design Company was brought on in 2001. Funding issues and the logistical challenges of  integrating an 1850s theater building with the adaptive reuse of an adjacent building slowed the project's completion and stretched the final timeline to 18 years.
After years of slow progress, it was the combined use of federal and state historic tax credits, federal and state new market tax  credits, and an incredibly generous local philanthropic community that helped finalize the building's restoration. The Woodward  Opera House officially reopened on Jan. 24, 2019 with "Carolina Heroes," a performance by David Holt and Josh Goforth. A  performance on Feb. 9, 2019 Grammy award-winning bluegrass singer Kathy Mattea followed soon after.
Hardlines Design Company has worked on many notable historic preservation projects across the country, including many in central Ohio, such as the historic Lincoln Theatre in the King-Lincoln district, and a $10 million rehabilitation of Stewart Elementary School in  the German Village neighborhood.
About Hardlines Design Company  
Hardlines Design Company, founded in 1990, is a firm that offers the advantages of stability, nationwide project experience and a  multi-disciplinary team in the fields of architecture and planning services. In addition to providing a full spectrum of architectural  services, the firm has a thorough understanding of resource evaluation procedures and mitigation activities. The professional staff at  Hardlines Design Company creates solutions that are functional, cost-effective and memorable. For more information, visit  www.hardlinesdesign.com.
About Heritage Ohio 
As Ohio's official historic preservation and Main Street organization, Heritage Ohio fosters economic development and sustainability  through preservation of historic buildings, revitalization of downtowns and neighborhood commercial districts, and promotion of  local tourism. Learn more at www.heritageohio.com
— 30 —
HARDLINES DESIGN CONTACT PR CONTACT Charissa W. Durst, AIA, LEED AP, President GREENCREST Hardlines Design Company Michele Lemmon 614-784-8733 614-885-7921 cdurst@hardlinesdesign.com mlemmon@greencrest.com