Chamber News
Government Insider | Summary of City of Columbus Mask Ordinance
September 14th, 2021
With all that is happening in response to COVID-19, the Columbus Chamber is working diligently to obtain as much information as released to assist our members. As you may be aware, Columbus City Council has passed a mandatory mask ordinance, requiring a face covering to be worn by individuals in indoor areas accessible to the public and within the confines of public or private transportation regulated by the City of Columbus.
SUMMARY
Requirement. All individuals are required to wear "face coverings" of the nose and mouth (unless exempted).
Applicable. Applicable in indoor areas accessible to the public, including the following:

Inside places of business that are intended to be accessible to or used by the public;
Public transportation regulated by the City, including taxis and vehicles for hire (even if privately owned);
Certain high-density occupational settings where social distancing is difficult;
Workers in long term care facilities (LTC);
County government agencies, with facilities operated within the city of Columbus; and
Health care facilities (except LTC facilities, which are governed by this Order) must follow the CDC.

Exemption. Individuals are exempt if any of the following apply:

Maintaining a medical condition, behavioral condition, or disability;
Under the age of 3;
Actively eating or drinking;
When seeking to communicate with someone who is hearing-impaired in a way that requires the mouth to be visible;
When giving a speech or performance for a broadcast or to an audience;
Working at home or while in a personal vehicle;
When temporarily removing a face covering to secure government or medical services or for identification purposes;
Individuals who would be at risk from wearing a Face Covering at work;
When wearing a face covering is impeding visibility to operate equipment or a vehicle;
A child whose parent, guardian, or responsible person has been unable to place the face covering safely on the child's face;
School individuals (including students, administrators, and teachers) on or in school or school district facilities;
In settings where it is not practicable or feasible to wear a face covering such as when receiving dental services, medical treatments, while swimming, or while acting as an on-duty lifeguard;
When actively engaged in exercise, sport, coaching, or officiating in a training, recreational, or competitive capacity;
Individuals inside religious facilities or other facilities used for religious ceremonies;
When inside a personal or commercial vehicle either parked or moving;
Law enforcement officers, firefighters, EMTs and other first responders;
Individuals complying with the directions of public safety employees or emergency responders;
Temporarily removing mask for medical or identification services;
Are at risk at work as determined by local, state, or federal regulations; or
Facilities owned and operated by the Federal and State Government.

Penalty.

Places of Business. Violation of or failure to enforce the Order by an organization is subject to organizational criminal liability, which may include a fine up to $5,000 unless otherwise defined and/or civil liability.
Individual. A worker, customer, or patron violating the Order and refusing to exit a premises may be subject to penalties under trespassing laws and other violated laws; which may include a fine up to $250, after second violation, unless otherwise defined and/or civil liability.

Effective. The ordinance has been declared to be an emergency measure:

Will take effect at 8:00 AM on Tuesday, September 14, 2021.
The Ordinance will remain in effect so long as the Mayoral proclamation of the mask ordinance issued September 10, 2021, remains in effect or until further act of Columbus City Council.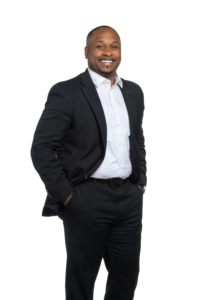 Dez Bryant
Vice President of Government Relations
dezbryant@columbus.org