cbuzz: CEO Insights featuring Dr. Michael V. Drake, The Ohio State University
December 13th, 2018
For this month's episode, cbuzz is revisiting a CEO Insights conversation with Dr. Michael V. Drake, the 15th president of The Ohio State University.
Dr. Michael V. Drake is the 15th president of The Ohio State University. His focus is on strengthening Ohio State's position as a national flagship public research university through excellence in five strategic areas: teaching and learning; access, affordability and excellence; research and creative expression; academic health care; and operational excellence and resource stewardship.
During his tenure, the university has seen record highs in applications, graduation rates, academic excellence, diversity and donor support. Additionally, it has received national recognition for its commitment to teaching and learning as well as excellence in patient safety and clinical outcomes at the university's Wexner Medical Center. Dr. Drake has been a leader in higher education for nearly four decades, serving as chancellor of the University of California, Irvine, for nine years prior to Ohio State.
Don DePerro, Columbus Chamber president and CEO, sits down with Dr. Drake to discuss community, partnerships and the continued success of The Ohio State University.
View photos from the conversation here and consider joining us for a future CEO Insights event by visiting the Chamber's website.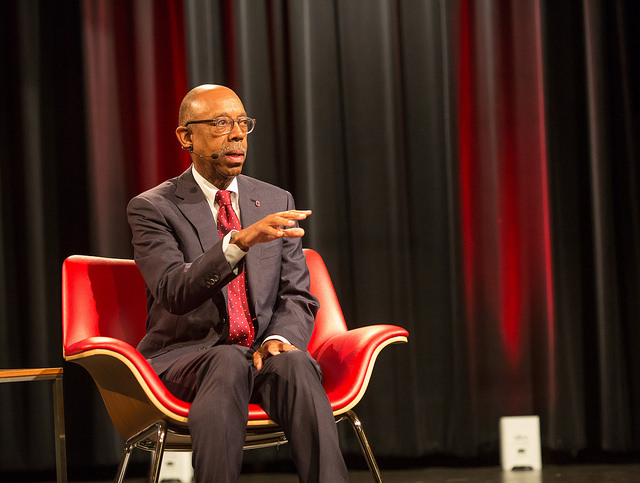 cbuzz is created in partnership with Capital University and the students of its Audio Engineering Society. Read more about the partnership here.