cbuzz: Greg Ubert, Crimson Cup
October 8th, 2015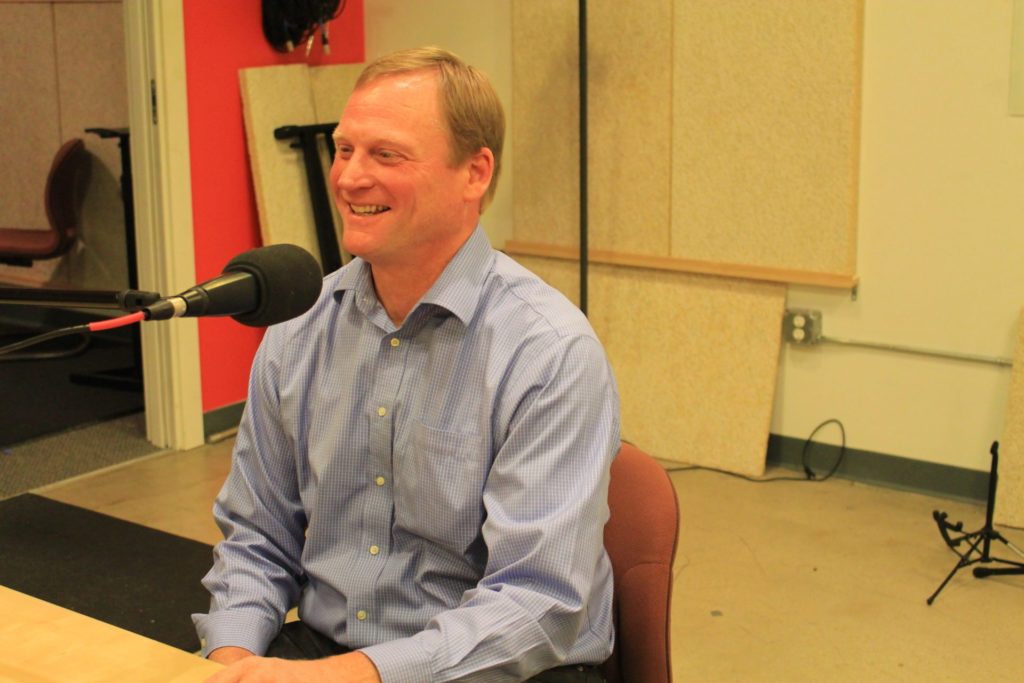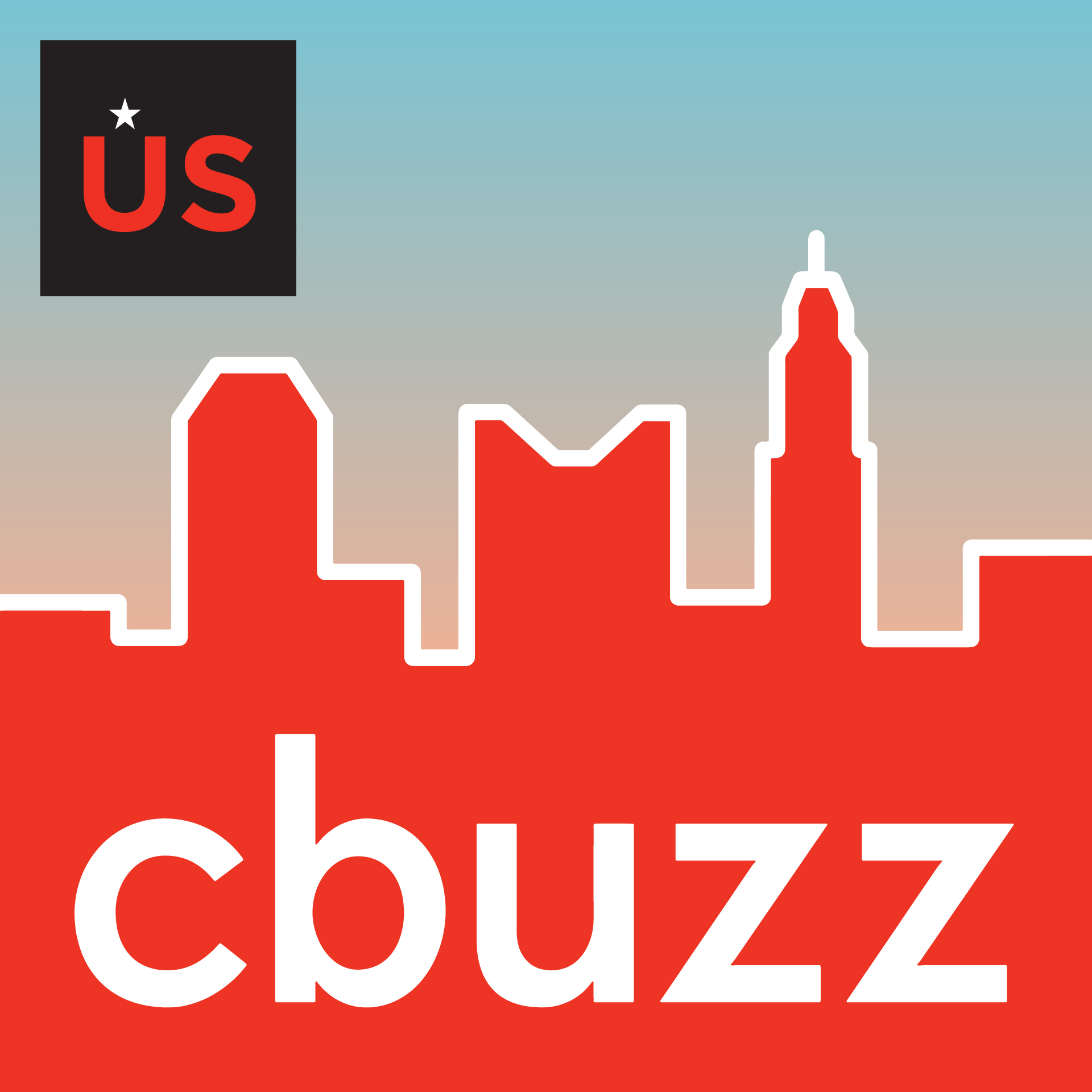 Bringing you the best stories from Columbus business owners, cbuzz is presented by the Columbus Chamber in collaboration with the Columbus Dispatch and CD1025. Our host, local comedian Dan Swartwout, talks with entrepreneurs every other week in Columbus' first business-focused podcast.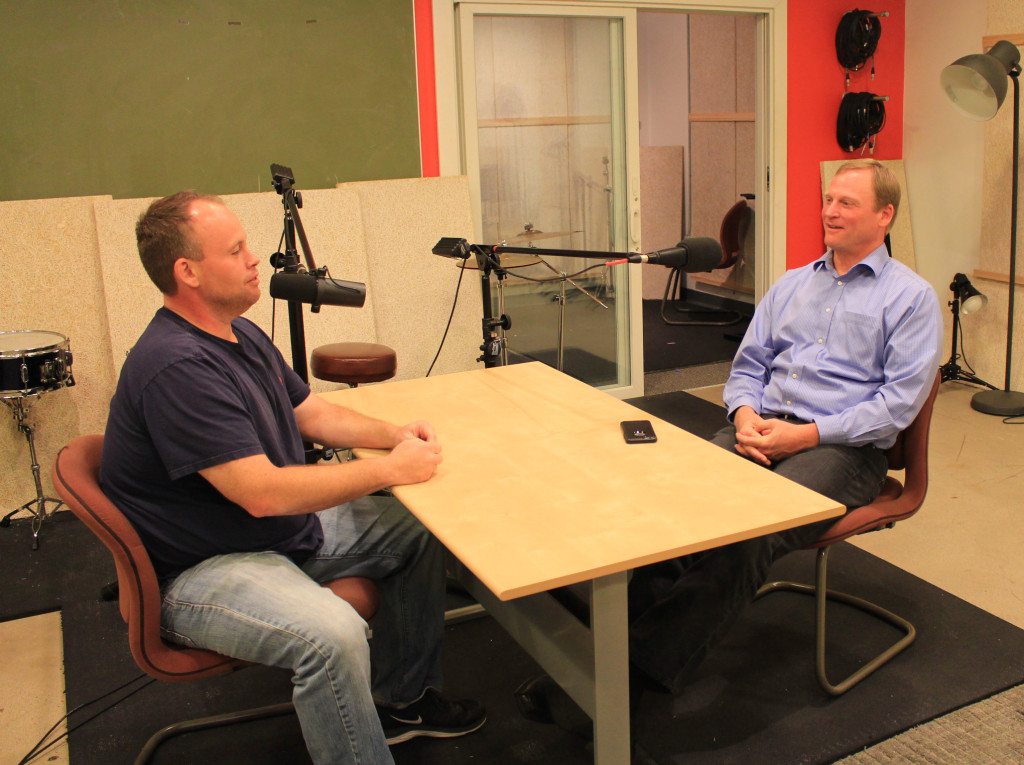 It's not often a business owner voluntarily gives away the company's keys to success, but that's exactly the story with Crimson Cup founder Greg Ubert. As a Harvard graduate with a degree in Economics, Ubert gave up on a career in computer software to pursue something with passion, connectivity…and a slightly more roasted smell.
Like a true entrepreneur, Ubert saw a chance to combine passion and business in the form of specialty coffee roasting, resulting in the Columbus-born company, Crimson Cup. In a market that didn't particularly exist at the time, Ubert's rationale behind the company's founding represented a watershed in the industry.
"It was pretty simple for me," Ubert recalled, "I just made the conclusion back then that if I can love this beverage – because again most people were drinking it for caffeine, and the taste quite frankly was awful – but my determination was that other people would drink coffee not just for the caffeine, but for the taste."
Fresh out of college with a big task at hand, Ubert opened his first Crimson Cup in Clintonville in 1991, dedicated to providing more than just your average cup o' joe.
"What was missing for me was the passion," Ubert said regarding his first career choice as a computer software salesman. "So I really wanted to enjoy what I did, but not only myself but get others excited about what I was doing."
A self-labeled introvert, building business relationships early on proved difficult for Ubert. If it weren't for his tireless work ethic, Crimson Cup may have burned out. After getting hard-to-convince office managers to test his coffee, the tides began to turn.
"For me, (generating business) was about education, because especially coffee, not many people knew about it," Ubert said. "So not only was (my job) having to go out and find the customer", but to "figure out a way to tell the story; figure out a way to educate the way people wanted to be educated."
Ubert credits the welcoming culture of Columbus to Crimson Cup's success, and he only felt it necessary to pay forward the support given to him. That's when Ubert's serving-mentality became not just an attitude, but a business model.
"I've always had the thought to serve," Ubert said. "It took me a little while…till I said, 'Alright, I got it.' What I wanted to do for entrepreneur customers is provide them the opportunity to do what it is that they want to do."
The result came in the form of mutual mentorship, where Crimson Cup would teach emerging coffee entrepreneurs the keys to growing a successful business in exchange for a business partnership. This method of guidance, a crux of Crimson Cup's ideology, comes from Ubert's love for coffee, people and the city of Columbus. And from those, well, came a book, of course.
"So that's where it really all started," Ubert said. "Why I wrote ("Seven Steps to Success: A common-sense guide to succeed in specialty coffee") was because the (poor) success rate of entrepreneurs. (Crimson Cup's) stat is a little bit different, thankfully. Our stat is nine out of 10 businesses that start with us will be around after five years, and so our success formula for entrepreneurs is fantastic."
From a great service staff to a noble mission, Crimson Cup is in the business of bringing a fresh cup of coffee to a bold group of people, and Ubert echoed that sentiment quite succinctly.