Member Spotlight
Member Spotlight: Shumaker, Loop & Kendrick, LLP
March 20th, 2018
Member Spotlight by Shumaker, Loop & Kendrick, LLP

Shumaker, Loop & Kendrick, LLP is a national, full-service business law firm with more than 265 lawyers in its seven offices.  We are a premier provider of quality legal services to our core constituency: individuals, small businesses, health care providers, nonprofit organizations, Fortune 500 and international corporations.
Tell us about your company's mission and values.
Whether it's our commitment to our client, or to our work in the community, involvement lies at the core of everything we do.
Our mission is to work on our clients' timetable and budget, focus on results and keep our clients ahead of the curve.
Shumaker has a long history of community support. The firm is a strong supporter of nonprofit organizations in each of its seven locations and it firmly believes in giving back to the communities it serves.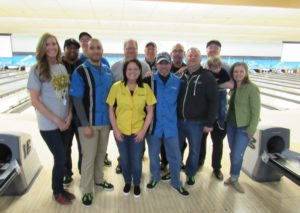 What are the services you use the most (or are looking forward to using) from the Columbus Chamber?
Our Columbus Chamber membership reinforces our commitment to the Central Ohio community and allows us to connect with and grow with other prospering organizations.
How do you stay engaged with trends that you see in your industry?
Undoubtedly, the practice of law is changing rapidly and we recognize the importance of constantly adapting to shifts in the way companies conduct business. Our Shumaker attorneys realize it is not merely enough to understand the law, but we need to take the time to sit down with our clients and learn their legal needs and organizational goals, in turn, allowing us to be a part of their "team".
What makes Columbus such a great place to do business?
On top of being one of the fastest growing cities in the country, Columbus is a conglomeration of diverse people, companies, and communities.