Member Spotlight
Member Spotlight: KPMG
January 14th, 2019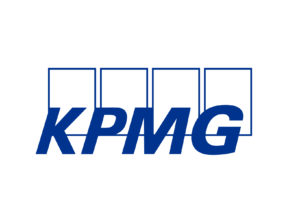 Member Spotlight by Matt Kramer, Office Managing Partner of KPMG
Provide us with a brief summary of your business' services.
KPMG is one of the world's leading professional services firms, providing business solutions and audit, tax, and advisory services to many of the world's largest and most prestigious organizations. KPMG's multi-disciplinary approach and deep, practical industry knowledge help clients meet challenges and respond to opportunities.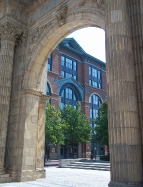 The Columbus office has served clients since 1952and currently has 242experienced professionals including 31partners and managing directors, who are committed to providing the personalized attention you would expect from your professional services provider. When needed, KPMG Columbus can draw on the knowledge of 32,000professionals in our U.S. member firm and over 210,000within KPMG International. We are growing in Columbus, and excited about the new talent we are adding in the Columbus market.
Tell us about your company's mission and values.
KPMG's mission is to be theclear choicewhen choosing a professional services firm – meaning thatour people are extraordinary, our clients see a difference in us and the public trusts us.  Our core values are:
We lead by example
We work together
We respect the individual
We seek the facts and provide insight
We are open and honest in our communication
We are committed to our communities
Above all, we act with integrity
We bring our mission and values to life through the KPMG Story, which is our purpose, values, vision, strategy and promise.  Each summer we have a challenge to emphasize the importance of the KPMG Story.  For example, one of our challenges was to share digital stories and pictures of "your higher purpose".  If we had 10,000 stories submitted across the firm from July 1stto December 1stwe received 2 extra days off over the holidays. We ended up receiving 50,000 stories and enjoyed the 2 extra days.
What are the services you use the most (or are looking forward to using) from the Columbus Chamber?
Last summer, we worked with the Chamber's Marketing Consultation team to promote our annual Silent Auction benefitting the American Heart Association's Heart Walk.  The Chamber posted information about the event on their social media sites to help spread the word to area members and increase the bidding in our Silent Auction. We ended up fundraising over $25,000 between the silent auction and our walk teams for a great cause!
Additionally, recently we had two open operations positions to fill and we worked with the Chamber's Business Connections which helped drive qualified candidates.
We look forward to continuing to use the Chamber for these services and others in the future.
How do you stay engaged with trends that you see in your industry?
We help clients meet their business challenges by having an in-depth understanding of the industries in which they work. That's why KPMG established its industry-driven structure. This industry-focused approach helps us provide an informed perspective on the industry issues and complex market challenges our clients face in delivering our Advisory, Audit and Tax services. Annually, a couple of key ways we provide insight includes:
S. CEO Survey – our Chairman, Lynne Doughtie, publishes a CEO survey with in-depth insights from 400 CEOs covering all industry sectors.
Annual Board Leadership Conference – each January, we conduct a three-day conference to provide knowledge sharing and collaboration with Board Members.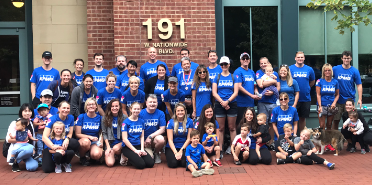 Additionally, we continually develop thought leadership impacting our industry and the clients we serve to provide insights throughout the year.
What is your company culture like?
At KPMG, we consistently hear in our hiring process both on campus and experienced hiring that our culture is a differentiator.  We take great pride in this and our professionals work hard to continue to develop and evolve our culture.  We frequently recognize our professionals for going "Above and Beyond" through our spot award program known as Encore Awards.  In Columbus, our leaders and team members gave over 850 encore awards in our most recent fiscal year.  We also created two annual awards which really embody our culture:
KPMG Cares Award – An individual who embodies the KPMG spirit by showing compassion and acts of kindness for a fellow team member in a time of significant need.
KPMG Above & Beyond Award – Exceptional examples of going far above the norm for a client, the collective team or in the community.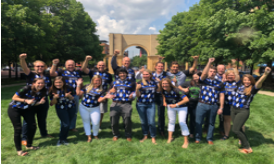 As part of our culture we place a significant emphasis on giving back to the community through volunteering, non-profit Board service, and our "Season of Giving" campaign benefiting the United Way, United Way agencies and other non-profits.  Like many other organizations, we have a great time riding and raising funds for Pelotonia, where over 10% of our office makes the commitment to ride and fundraise to help End Cancer!
What does it take to be a successful employee at your company?
To ensure a distinct culture that sets us apart, we must attract and retain the very best people, individuals with the skills and determination to deliver exceptional results.
As a result, our professionals seek to reach their full potential and do their very best for themselves, their colleagues and clients, and their communities.
While we seek employees with excellent technical skills, problem-solving abilities, intellectual curiosity and communication skills, we also focus on how an individual's values align with KPMG's values, with a focus on integrity and quality.
What makes Columbus such a great place to do business?
I believe we have a special culture in Columbus. We work in harmony for the greater good of the city.  The private sector, public sector, every generation and every industry sector works in collaboration to make Columbus a better place each day.  It is not easy to put personal interests aside and do what is best for the long-term; however, each year we see frequent examples of this in Columbus.  It is not surprising that we are one of the fastest growing cities in the Midwest by almost any metric.  I love this city and look forward to great things ahead for Columbus! 
Social Media