Member Spotlight
Member Spotlight: Glow Therapy Candle Company
August 10th, 2023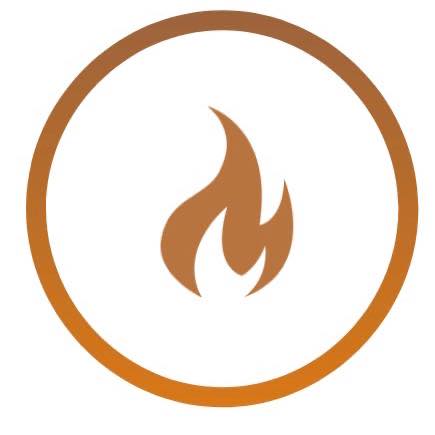 Member Spotlight by Glow Therapy Candle Company.
Provide us with a brief summary of your business' services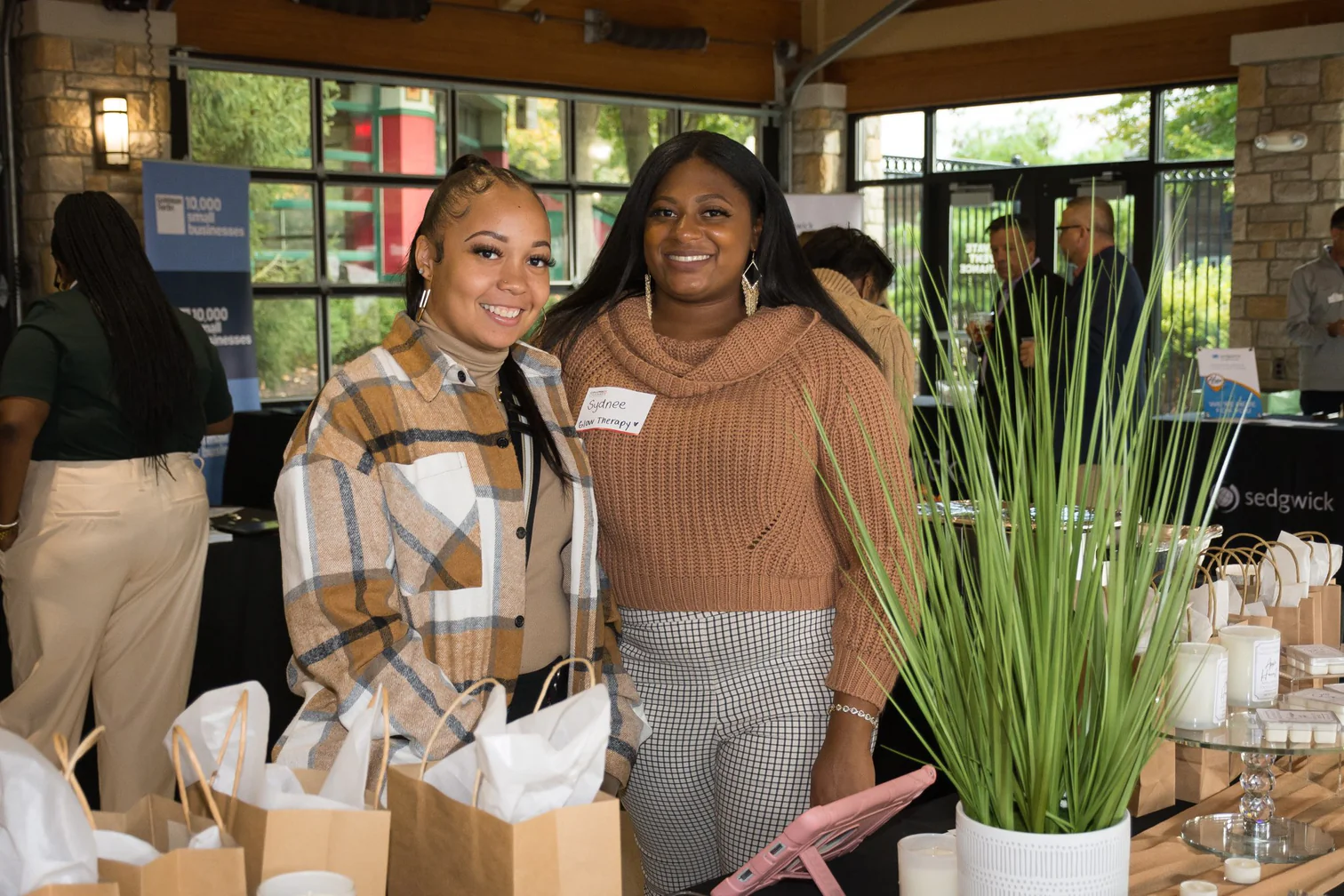 Glow Therapy was founded by two young teachers with a common dream of becoming entrepreneurs. Our business was initially an idea to generate more income, but has transformed into a company that intends on uplifting its customers and those around them.
We provide a variety of hand poured scented candles and wax melts. Our most recent candle collection is labeled with affirmations connecting our customers with statements that resonate with them. Glow candles are made with 100% soy wax. Our wax will create a strong smelling candle while still including a natural biodegradable resource.
Tell us about your company's mission and values
Glow Therapy was founded on principles of maintaining self care. We encourage our customers to take time regularly to affirm and uplift themselves. The warmth and light of candles can help to create a safe and cozy atmosphere. The scents from different candles can also be used to release stress and help to create a more calming environment. Candles can also be used to create a sense of ritual and can be used as an aid to manifesting intentions. Thus, using candles for self care can be a great way to relax and cultivate a feeling of peace and tranquility.
We want our company to be seen not as just a business, but a movement. As our team grows to become the best version of ourselves, we hope the products that we offer will inspire our customers to do the same.
What are the services you use the most (or are looking forward to using) from the Columbus Chamber?
The Columbus Chamber has provided countless services contributing to the growth of our business that we are appreciative of. We have attended networking events that has allowed us to create local partnerships. We have also been invited to several pop-up events including the Annual Clambake event. The marketing team and Mallory Roth has also been very helpful with their tailored services. We look forward to partaking in more member events and connecting with more Columbus businesses.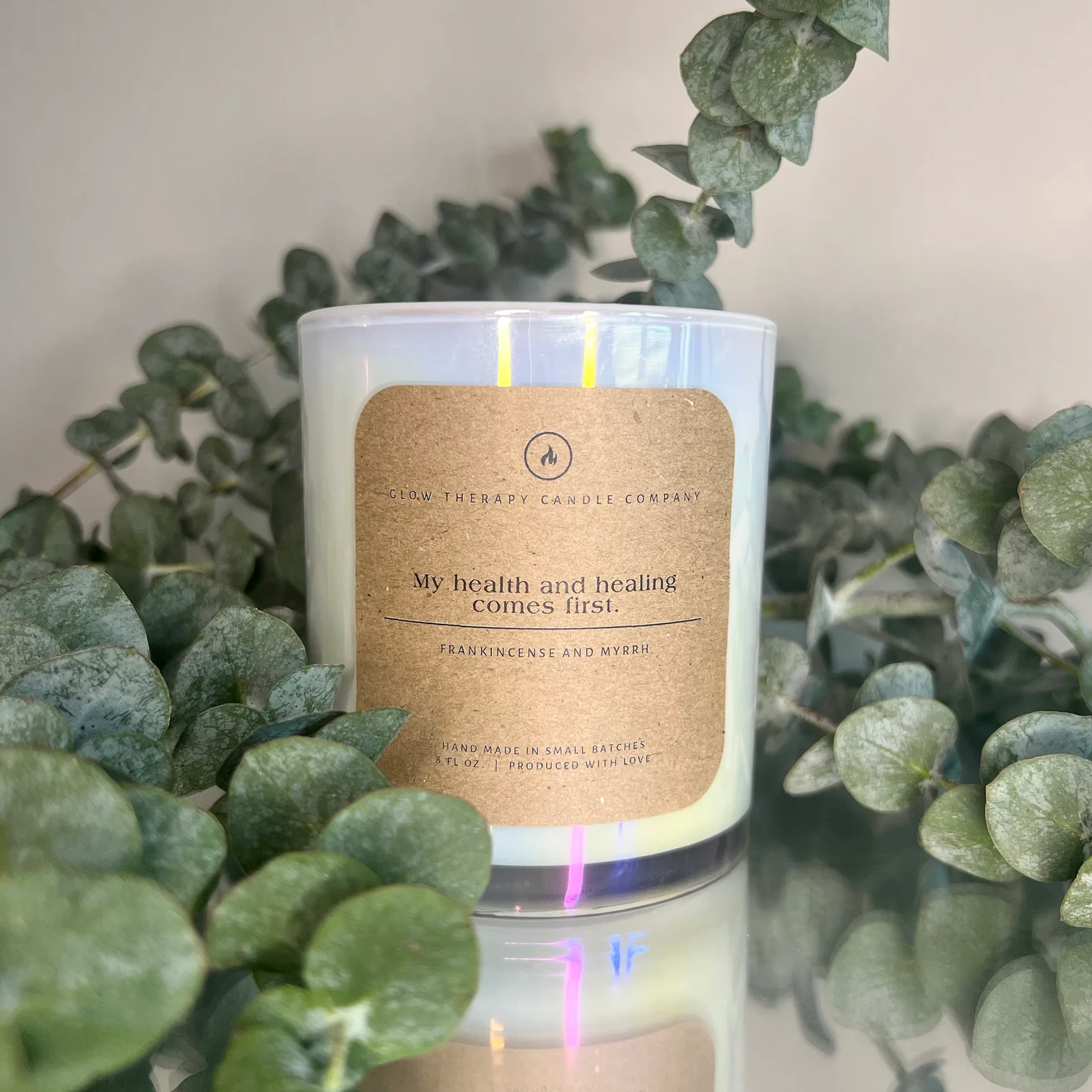 How do you stay engaged with trends that you see in your industry?
We stay engaged with trends in our industry by using social media. We look at trends for all small business types and tailor them to our own business. We also review feedback from customers to include what our audience likes. We stay aware of both major and minor competitors and focus on finding ways to make our business unique.
What is your company culture like?
We pride ourselves on having a partnership that allows us to learn, grow and succeed together. As Glow expands, our friendship will create a company culture that fosters creativity, collaboration, and innovation. We'll strive to create an atmosphere where everyone feels comfortable expressing their ideas, opinions, and thoughts. We celebrate diversity and appreciate each individual's unique skills and talents. We also value transparency and open communication, so everyone can understand how our business works and how their contribution makes a difference.
What does it take to be a successful employee at your company?
We imagine a successful employee in our company is someone who is reliable, organized and self motivated. They are innovative and willing to learn new skills while taking on tasks to further their growth and development. Ideally, our employees will value healing and mental health as a priority. Our team will be self reflective and willing to create a positive experience for every customer they interact with.
What makes Columbus such a great place to do business?
Originally being from Akron, a smaller city, we have grown to appreciate all that Columbus has to offer. We enjoy that Columbus is very supportive of black owned and woman owned small businesses. We also have been able to see how fast growing and community focused Columbus is. We love connecting with all of the diverse businesses and supporting one another.
Social Media:
Facebook: https://www.facebook.com/profile.php?id=100063588818295
LinkedIn: Timesha Rogers & Sydnee Leathers
Instagram: https://www.instagram.com/glowtherapy_/?hl=en
Website: https://glowtherapycc.com/