Member Spotlight
Member Spotlight: Facebook
January 13th, 2020
Member Spotlight by Facebook New Albany Data Center
Provide us with a brief summary of your business' services.
Our data centers house the infrastructure that make it possible to connect billions of people. Our data centers also help us accommodate the growing number of photos and videos being shared and help us scale as we create more data intensive and immersive experiences through live video, 360 photos and videos, and VR/AR. Check out this video on our Facebook page: What is a data center?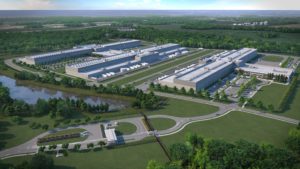 Tell us about your company's mission and values.
Our mission is to give people the power to build community and bring the world closer together. Here at the New Albany Data Center, we're committed to playing a positive role in the community. We want to harness our success to help strengthen Franklin and Licking counties, whether through volunteering at local schools or contributing to local nonprofits to support initiatives that help improve STEM education, bring people together online and off, and empower the community through technology. After all, we don't just work here — we live here, too.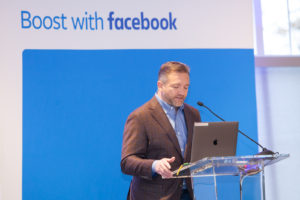 What are the services you use the most (or are looking forward to using) from the Columbus Chamber?
We're excited for the opportunities to network with other members and learn more about opportunities for collaboration in the area. Many of the Chamber's efforts for small business development can be supplemented with our Boost With Facebook training like we recently held in New Albany to provide tools for small businesses to grow. Facebook wants to play a role in the continued growth of Columbus and the surrounding communities.
What is your company culture like?
At Facebook, we are constantly iterating, solving problems and working together to connect people all over the world.
What does it take to be a successful employee at your company?
Hiring people with different backgrounds and points of view helps us make better decisions, build better products and create better experiences for everyone.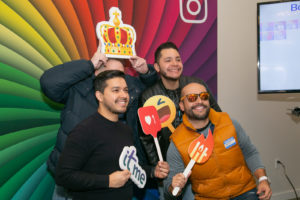 What makes Columbus such a great place to do business?
When considering a new location for a data center, we look for a strong pool of local talent for both construction and long-term operations staff, as well as great partnerships within the local community. We found all of this in New Albany and the greater Columbus area. We're thrilled to be a part of this community and appreciate the warm welcome we've received.
Social Media
Facebook: facebook.com/newalbanydatacenter