Member Spotlight
Member Spotlight: Dupler Office
April 29th, 2020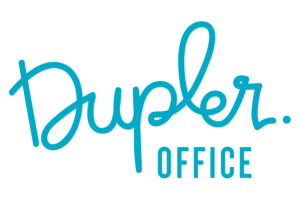 Member Spotlight by Dupler Office
Provide us with a brief summary of your business' services
Dupler Office is most often associated with office furniture, but we do much more. Our business is about people. About how and where they work, heal, learn and live. Anyone can sell you furniture, but we really think about how you put it all together and that makes the difference. In addition to commercial furniture & design services, we offer innovative solutions linking analytics to behavioral space planning, interior architectural prefabricated wall systems, AV integration, and tools to help manage acoustics. We are located in the Arena District in Columbus and have a national and international reach.
Tell us about your company's mission and values
Our core purpose is to create loyal fans, inside and outside of our organization. It's our passion to create great spaces. We are thought leaders in workplace design and can help our clients discover the possibilities of their environment. Our core values are:
Can "DO" Attitude
Life-long Learners
Fun-loving Spirit
Design Matters
These values are incorporated throughout our showroom's environmental graphics as a daily reminder.
What are the services you use the most (or are looking forward to using) from the Columbus Chamber?
It's all about the connections we have made with other business leaders in Columbus through our membership and participation. One of our principal's, Brandon Dupler, is a Chamber board member. He serves on both the strategy and nominating committees. Dupler Office also sponsors of the Chamber's Foundation Golf & Tennis Outing and the Annual Clambake & Lobster Feast. Who can say no to lobster, right?!  Most recently, we are thrilled and honored to have one of our employees join the inaugural class of Elevate Cbus. In 2020, we hope to get involved with the cbuzz podcast and consult with the chamber on some of their marketing services.
How do you stay engaged with trends that you see in your industry?
Our team is involved with a wide variety of professional organizations that help us keep a good pulse on workplace design. Organizations for professionals in real estate, construction, facility management, interior design, and architecture. Many of our salespeople are also active in their local community's chamber of commerce. And now with social media, we have access to great publications and idea sharing from our peers. Dupler Office is also involved with two executive-level peer groups that help us stay on top of industry trends both nationally and globally.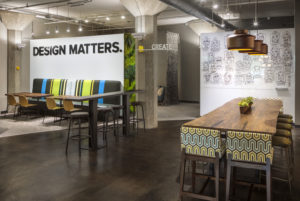 What is your company culture like?
Our people are at the core of our business. Our focus on people starts with our families, evolves into our work family, and encompasses our clients and friends that work together. With people at the center of our universe, doing the right thing is not an option, it is the expected. What we say we will do, we simply do. Period. And a little fun never hurts. We believe that we must have fun while working this hard!
What does it take to be a successful employee at your company?
We hire based on our core values and make sure we have the right people in the right seat. We didn't always get it right in the beginning but by staying focused on our purpose and core values, we are in a pretty good place today. Our team members are open-minded, willing to learn and take risks because they are supported. We encourage each person no matter their role in the company to problem-solve, or as we like to say around here "figure it out."
What makes Columbus such a great place to do business?
We love the attraction Columbus has for the fast-growing entrepreneurial companies and we think the work One Columbus (formerly Columbus 2020) has done is a direct result of that. We love the support and camaraderie between business owners in the city, which we believe is unlike any other. Columbus is home to a wide variety of industries and it's affordable to do business here. And with 52 college and university campuses nearby, we have a highly educated and young workforce. O-H….well, you know the rest…
Social Media:
Facebook: https://www.facebook.com/dupleroffice/
LinkedIn: https://www.linkedin.com/company/dupler-office
Instagram: https://www.instagram.com/dupleroffice/
Website: https://www.dupleroffice.com/