Member Spotlight
Member Spotlight: Denison Edge
January 13th, 2022
Member Spotlight by Denison Edge
Provide us with a brief summary of your business' services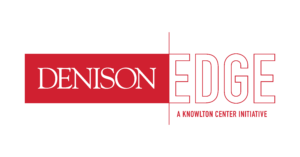 Denison Edge provides stackable credentials to students and working professionals looking to land their first job or seeking to find a new career.
Tell us about your company's mission and values
Denison Edge provides a hands-on, high-touch learning environment where industry experts help liberal arts students and recent graduates acquire the skills and knowledge to launch into, pivot toward, or accelerate their preferred career.
What are the services you use the most (or are looking forward to using) from the Columbus Chamber?
Marketing newsletters, Networking events, Company introductions for partnerships.
How do you stay engaged with trends that you see in your industry?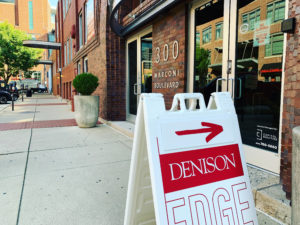 Through publications, thought leaders connected to our Credential programs, and relationships developed with companies from various industries.
What is your company culture like?
We have a culture of collaboration where all ideas are welcome, an innovative approach to education where content and quality serves our customers' needs, and a hands-on and agile approach to daily work.
What does it take to be a successful employee at your company?
Successful Edge employees are naturally hard-working, comfortable with ambiguity and continuous change, willing to get their hands dirty, and always excited to contribute to final products or services.
What makes Columbus such a great place to do business?
Columbus is an ecosystem of collaboration and innovation where there is no limit on who you can work with and what you can accomplish in partnership with the amazing talent in this city.
Social Media:
LinkedIn: linkedin.com/company/denison-edge/
Instagram: instagram.com/@denisonedge
Website: Edge.Denison.edu