Member Spotlight
Member Spotlight: 360 Painting Columbus
October 12th, 2023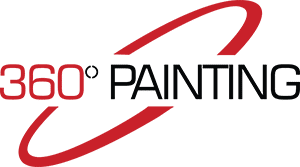 Member Spotlight by 360 Painting Columbus.
Provide us with a brief summary of your business' services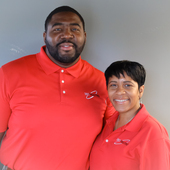 The 360°Painting difference! We know that the true foundation of client relationships is trust. At 360°PAINTING we strive to earn your trust and will work closely with you to transform your vision into a vibrant reality. We have built our reputation by listening to our customers and helping them to realize their desired outcomes. Your house is your most valuable asset, and you have worked hard to turn it into a home. For interior and exterior painting, our quality work and excellent service are what set us apart. Our job is never finished until you are completely satisfied with the results. We are independently owned and operated and have been certified and trained in the 360° PAINTING PROCESS. Finally, a painter you can trust!
Tell us about your company's mission and values
Our Core Values
As a home or business owner, it can be tough to find a painting company you can rely on. 360° Painting is changing that. Our company's approach to residential and commercial painting services is founded on three core values: quality, professionalism, and customer service.
Quality – Every 360° Painting location measures its results against exacting and uncompromising quality standards. We distinguish ourselves from other painting companies through our use of premium paints, high-quality finishes, and proven painting methods. Our painters work carefully and meticulously to ensure a smooth, flawless, eye-catching finish on every project.
Professionalism – At 360° Painting, we know how inconvenient it can be to have a stranger painting your home or business. Our painting company is committed to professional and responsive painting services. Our painters will help coordinate and plan your project, will treat your property with the utmost respect, and will ensure your project is completed in a timely manner.
Customer Service – Your satisfaction is our number one priority. Before laying a single brushstroke, we will make sure that we understand your vision for your home or business, and we will do all that we can to make that vision a reality. We do not consider work complete until you've voiced your full satisfaction.
Our Mission
Our painting company's mission is simple: We want to provide you with the highest quality finish and the best painting experience possible. We strive to complete every project to our customer's exact specifications, and we will ensure professional, accountable, and reliable service from the first brushstroke to the last.
What are the services you use the most (or are looking forward to using) from the Columbus Chamber?
Connections – having access to thought leaders, networking and insights to help us thrive.
Business Solutions – Providing high-value benefits that leverage the Chamber's scale and negotiating power.
Talent & Workforce – Aligning innovative strategies and resources to strengthen the regional labor pool.
How do you stay engaged with trends that you see in your industry?
In the world of 360 Painting Columbus, staying in sync with industry trends is essential for our success. Our business remains agile by continually seeking inspiration from various sources. We attend industry expos, collaborate with interior designers, and invest in ongoing training for our teams to master new techniques.
By actively participating in online forums and engaging with social media, we tap into the pulse of design trends. Eco-consciousness is a priority, we explore sustainable paints and eco-friendly practices.
Market research informs our color choices and finishes to meet evolving client demands. Adaptability is their hallmark, making sure we are not just painting walls but crafting contemporary living spaces that resonate with clients seeking the latest in-home aesthetics.
What is your company culture like?
At 360 Painting Columbus we thrive on a culture that paints a vivid picture of excellence and customer-centricity. Our team is a tight-knit family, bound by a passion for creativity and a commitment to delivering the finest painting solutions.
In our business, innovation flows freely, and every brushstroke is a testament to our dedication to perfection. We believe in nurturing talent, offering continuous training, and staying ahead of industry trends.
But it's not just about paint; it's about people. We take pride in building lasting relationships with our clients, understanding their unique visions, and translating them into vibrant realities.
Our culture is colored by sustainability, with a focus on eco-friendly practices and materials. We're not just painting walls; we're painting the stories of homes and businesses in Columbus, leaving behind a legacy of beauty, quality, and trust.
What does it take to be a successful employee at your company?
A successful employee at 360 Painting Columbus is a partner of dreams and a customer-service virtuoso. They wield brushes with skill and precision, but their true colors shine in their commitment to client satisfaction.
They blend creativity with professionalism, arriving punctually, and leaving spaces spotless. Adaptability is their secret weapon, embracing new techniques and trends.
Their dedication to continuous improvement and teamwork is like the canvas on which our success story is painted. They are not just a partner; they are ambassadors of our culture, creating lasting impressions of quality and artistry, one brushstroke at a time.
What makes Columbus such a great place to do business?
Columbus is an oasis for business. Its vibrant economy, diverse talent pool, and strategic location in the heart of the Midwest make it a fertile ground for entrepreneurs. The city's collaborative spirit is its trademark, with a network of support, from world-class research institutions to thriving startup ecosystems.
Columbus offers affordability and a high quality of life, attracting both talent and investors. Its dynamic community fosters innovation and growth, ensuring that businesses find the resources, partnerships, and opportunities needed to thrive. In Columbus, the spirit of enterprise flows through its streets, making it an exceptional place to build and expand a successful business.
Social Media:
Facebook: https://www.facebook.com/360PaintingColumbus/
LinkedIn: www.linkedin.com/company/360-painting-columbus/
Website: https://www.360painting.com/columbus/