Virtual Event | Government Spotlight | Intel's Influence on the Region's Small Business Community
October 13
@
9:00 am
–
10:00 am

Intel's Influence on the Region's Small Business Community
In January 2022, Intel announced plans to build the largest semiconductor chip manufacturing facility ever built in New Albany, Ohio. The initial investment of $20 billion is the largest single private-sector investment in Ohio history. This initial phase is expected to employ not only Intel staff but construction and service industry workers.
Intel estimates that the $20 billion investment in the chip factories at the company's campus will create more than 3,000 high-paying jobs and support an estimated 15,000 additional indirect jobs in the community. It is estimated to create an additional 7,000 construction jobs and 10,000 others. Construction begins this year, with the plan to start producing chips by 2025.
The coming of Intel to central Ohio will benefit small businesses through increased traffic and sales, more patrons for restaurants and bars, and those who are able to be a part of the Intel supply chain. This event will feature subject matter experts that will share their insights and perspectives on ways we can take proactive measures to prepare for Intel's impact on our business community.
Pricing
Member Registration: Free
Non-Member Registration: $25
Zoom Conferencing Information: Will be provided upon RSVP
Thanking Our Partners
Patron Partner

Four Pillar Partners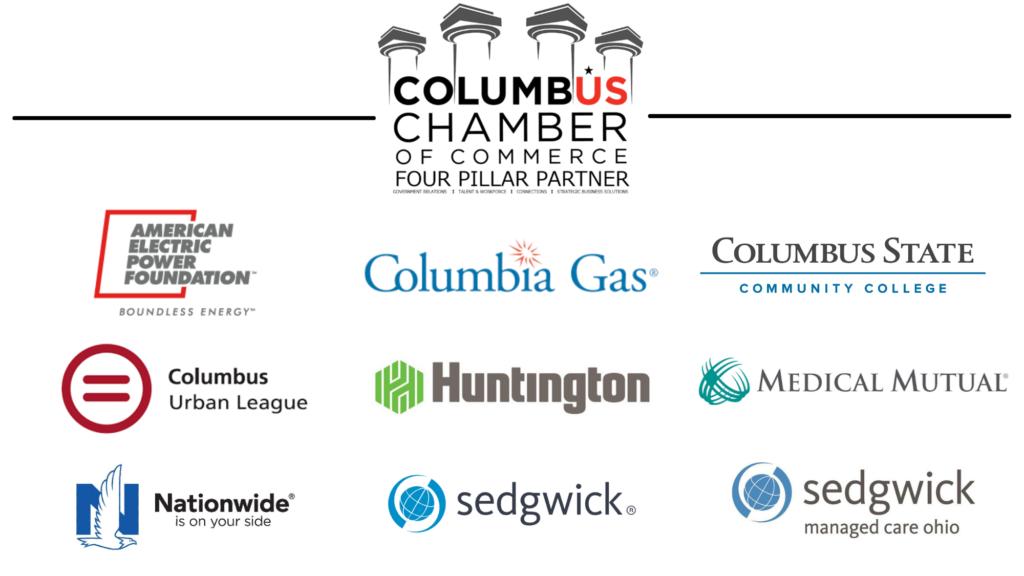 Related Events