Chamber News
Foundation News
Columbus Chamber Foundation's Urban Business Connection Ancillary Fund Hits $50K
March 20th, 2023
Thanks to the Columbus Chamber Foundation's Generous Funders: The Columbus Foundation, Huntington Bank, and First Merchants Bank, the Urban Business Connection's Ancillary Fund has reached $50K
Columbus, OH – March 20, 2023 – The Urban Business Connection was launched in 2021 through a key partnership between the Columbus Chamber and Columbus Urban League. After a successful first year and the generous support of the City of Columbus, the program grew from 30 participants to 75 participants in its second year. The program is expected to launch for a third year in spring 2023 with 100 participants, once again supported by the City of Columbus.
To further support the participants of the Urban Business Connection, the program has joined forces with the Columbus Chamber Foundation, The Columbus Foundation, Huntington Bank, and First Merchants Bank to stand up an Ancillary Fund.
Participants in the Urban Business Connection have access to a suite of services (including business connections, specialized consultations, research capabilities for targeted expansion, government advocacy, and member pricing at Chamber events) and expanded services in marketing and visibility.
The Ancillary Fund will serve as a pass‐through fund that will be distributed based on the need of the Urban Business Connection members within the cohort facing unforeseen financial burdens as they grow and expand their business. These dollars will support needs in the areas of legal, accounting, marketing, HR, and other professional services. Funds will be distributed as needed through an application process, with each business having the opportunity to pull from the fund through a grant request process. It will be limited to participants of the Urban Business Connection program. 
We are calling upon the business community to invest in the continued growth of the Urban Business Connection program and support the Ancillary Fund. To contribute to this fund or learn more about the Urban Business Connection and the stories behind these businesses, please visit https://columbus.org/members/urban-business-connection/.
Questions about the program and the Ancillary Fund may be directed to UrbanBusinessConnection@columbus.org.
Stephanie Hightower

"Everything about the Urban Business Connection speaks to success. It builds upon the great outcomes of a pilot program that the Columbus Urban League and Columbus Chamber collaborated upon two years ago. It again proves that Black-owned businesses excel when given equitable access to capital and critical management and marketing resources. It capitalizes on emerging trends like how Black women are the fastest growing segment of entrepreneurs. And it captures the benefits that accrue to all of us when we strive to create a truly inclusive economy."

Stephanie Hightower, President & CEO, The Columbus Urban League
Nick Bankston

"I would like to thank our private sector partners for joining Columbus City Council, the Columbus Chamber, and the Columbus Urban League in our effort to uplift Black businesses through the addition of this ancillary fund to the Urban Business Connection Program. This fund will give Black businesses participating in the program, access to legal services, accounting services, business consulting services and more—taking the program to the next level. The strength of our city is reflected in the strength of our small and minority business community and this partnership shows that our city is committed to creating an ecosystem where all our small businesses can thrive."

Nick Bankston, Small & Minority Business Committee Chairman, Columbus City Council
Mallory Roth

"The Columbus Foundation, Huntington Bank, and First Merchants Bank have made the Ancillary Fund possible. This fund will be critical in supporting the needs of our entrepreneurs, and helping to elevating those unexpected costs that come with doing business."

Mallory Roth, Program Manager of the Urban Business Connection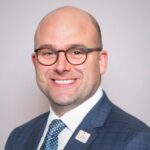 "The Columbus Foundation is pleased to support this partnership and fund, to better provide for upward economic opportunity, while removing and reducing disparities all too often disproportionally experienced by entrepreneurs of color."

Dan Sharpe, Vice President for Community Research and Grants Management, The Columbus Foundation
Jennifer Griffith

"First Merchants Bank is proud to be an initial funder of the Urban Business Connection's Ancillary Fund. Our bank's vision is to enhance the financial wellness of the diverse communities we serve, and this investment is a reflection of that work. We look forward to continuing the support of eliminating barriers to create an equitable opportunity to succeed in the business world."

Jennifer Griffith, Regional President, Ohio, First Merchants Bank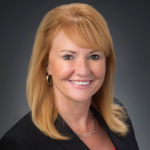 "Huntington is a proud supporter of The Columbus Chamber and Columbus Urban League, and we are thrilled to contribute to their combined efforts in the Urban Business Connection. We believe in contributing to the economic strength of our local communities by investing in expanding businesses of all sizes, and the Ancillary Fund will provide Urban Business Connection participants the ability to grow and expand their reach within our Columbus Region."

Sue Zazon, Regional President, Huntington Bank
ABOUT THE COLUMBUS CHAMBER FOUNDATION
The Columbus Chamber Foundation works with funders to make sure talent and businesses in the Columbus Region have the right toolkits for equitable growth. We uplift the community by promoting the people and the organizations that support diverse talent pipelines and suppliers. Those talent pipelines include recent and soon-to-be graduates, new and emerging citizens, racialized or ethnic groups, restored citizens, mature workers, and adults with intellectual and developmental disabilities, we work with partners to design programs that integrate these individuals into our workforce. The Foundation also provides a diverse supplier base by growing black, brown, and refugee-owned businesses through programs like the "Urban Business Connection" as we fund Ancillary Funds for Small Business Grants that support the legal needs, and marketing needs of those businesses. Learn more: https://columbus.org/columbus-chamber-foundation/
ABOUT THE COLUMBUS CHAMBER OF COMMERCE
The Columbus Chamber of Commerce is a mission-driven nonprofit organization serving more than 2,300 organizations throughout Central Ohio. The Columbus Chamber, founded in 1884, is committed to advancing a thriving Columbus Region and provides support in the areas of research, government affairs, marketing, education, and workforce development. Learn more: https://columbus.org
ABOUT THE COLUMBUS URBAN LEAGUE
Your Columbus Urban League has led Central Ohio's racial and economic equity movement for more than a century. Our culturally authentic, integrated services achieve family stability and economic mobility, touching more than 70,000 people in 2020 alone. Thousands more now seek our help to survive health, economic and racist devastation. We relentlessly work for:
Recovery – emergency relief that keeps families in housing and businesses flourishing
Reform – policies that eliminate systemic racism
Resiliency – coaching that boosts individual earning power while leveling the economic playing field for black communities
Learn more: https://www.cul.org/
###