Member News
Building a Sustainable Business: Q&A With Harvest of OH's Ariane Kirkpatrick and Amonica Davis
March 13th, 2023
The CEO and COO of the Ohio-based medical cannabis operator share what drew them to the industry, how they've approached the business and lessons they've learned along the way.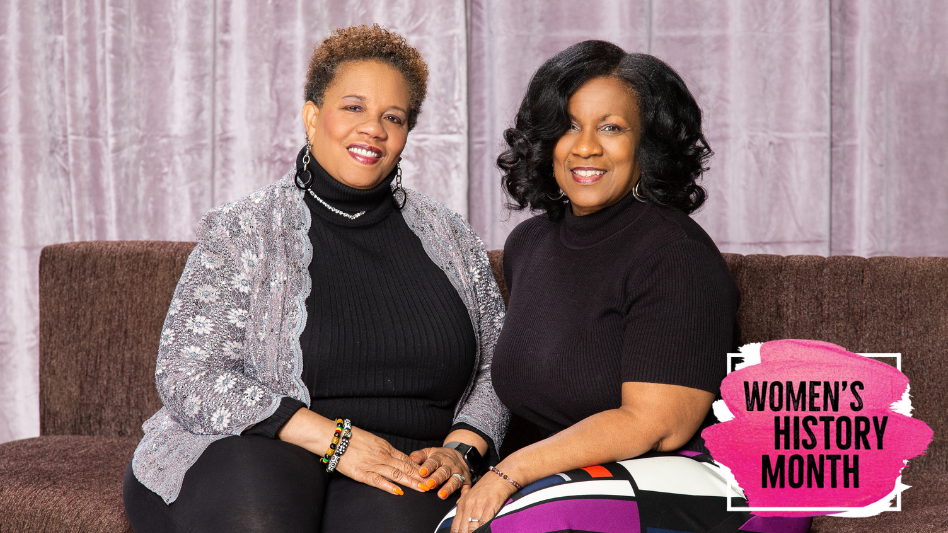 Ariane Kirkpatrick owned a construction business when her son approached her in 2017 about potentially launching a medical cannabis operation in Ohio.
The state passed a medical cannabis law in late 2016 with provisions that would allocate a certain number of licenses to minority-owned businesses.
While those provisions were ultimately overturned by the state Supreme Court, Kirkpatrick secured licenses through a partnership with multistate cannabis operator Harvest Health & Recreation, which itself was later acquired by Florida-based Trulieve in 2021.
After launching Harvest of OH and running the business by herself as the CEO for three years, Kirkpatrick brought in her sister, Chief Operating Officer Amonica Davis, and other members of their family to help steer the vertically integrated operation, which holds cultivation, processing and dispensary licenses in the Buckeye State.
Harvest of OH has since grown to roughly 100 employees with an executive team that is 80% female.
Here, Kirkpatrick and Davis share what drew them to the cannabis industry, how they've approached the business and lessons they've learned along the way.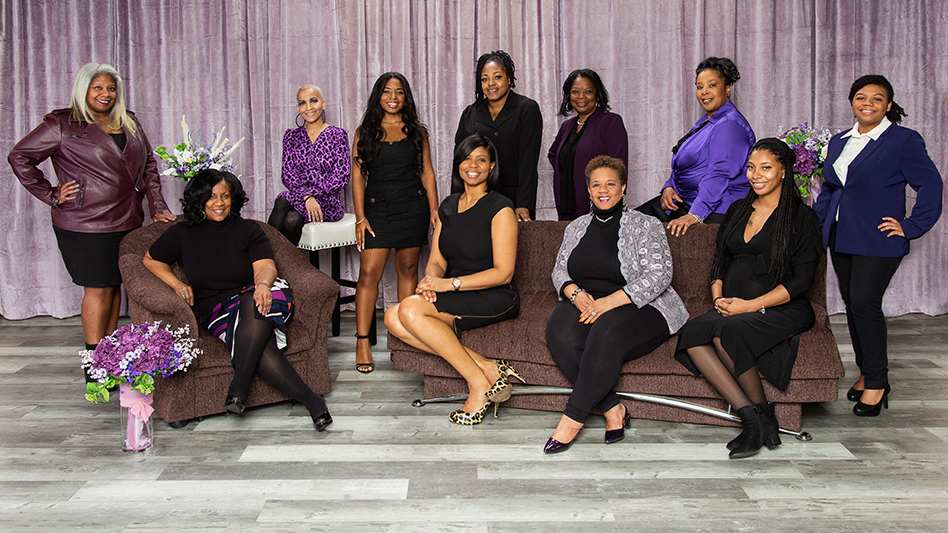 Melissa Schiller: How did you get your start in the cannabis industry, and how did it lead to your current roles at Harvest of OH?
Ariane Kirkpatrick: In 2017, my son approached me because cannabis was coming to Ohio. They had tried many times to get it here. It turned out to be a constitutional amendment for medical marijuana. They were also trying to find minorities to participate in it. They had a minority set-aside program of 15%.
My son's always been interested in the industry. He reached out and said, "Why don't we try it?" I said, "That's not going to happen because Ohio is not ready for a female, and definitely not a Black female, in this industry, so it probably most likely wouldn't happen." He kept on me, kept on me, and at the same time, four or five different companies had approached me. That's because they had the scoring system on it, the DEI initiative, for the application.
So, I said let's look into this because the industry has always intrigued me and I am very much into women's history and Black history and entrepreneurship and women's entrepreneurship, which was embedded in my sister and me at an early age. We finalized [a deal] with Harvest Health & Recreation and we partnered with them. Part of the reason I chose them is their expertise. They are one of the largest in the United States. They were, at that time, in three states, on their way to maybe five more. They had 20-plus locations, and I figured with the business savviness that I had and the soon-to-be support from my family, that we could really grow something.
We, meaning myself—in the beginning, I didn't want to drag my family into this craziness—applied for three different licenses. We are vertically integrated. We applied for cultivation, dispensary and processing. We applied for the licenses, and we won our first license Nov. 30, 2017, and that was the cultivation site.
We won, and two days after that, that's when the first lawsuit came to challenge the minority set-aside program. Unfortunately, they took that all the way to the [Ohio] Supreme Court and the minority set-aside program was canceled. They said there was no proof that there was any discrimination in cannabis with minorities or women, which was crazy because there was no legal industry, but that's what they were basing it on.
So, that was the sad story of how we got in, but we persevered.
Once we got past a lot of the rigamarole and the legal challenges, we were ready to start running a very successful business. At that time, I reached out to my best friend, my sister Amonica, and I said, "OK, girl, it's time for you to come run this business."
Amonica Davis: We finally opened up shop legitimately in June of 2021. [Our cultivation facility was] fully operational at that time, and then our stores opened soon after. Our first store opened in August of 2021 in Columbus, and then that was followed by the Athens dispensary and then the Beavercreek dispensary. So, we have three dispensaries in the state and then our processing facility is co-located in the cultivation facility in Ironton, Ohio. We sold our first flower in March of 2022 in our three stores, so that was a big to-do, to actually deliver the flower that we produced ourselves to our three dispensaries.
We started with a handful of employees and now, today, we are close to 100 employees, and we are a very diverse and inclusive workforce. That's part of our DNA, to ensure that we have equity in terms of females and people of color.
MS: Can you highlight some of the lessons you've learned while working in the cannabis industry?
AD: It's a brand-new industry, and people thought, "Oh my gosh, this is so sexy—it's cannabis! It's marijuana!" But the lesson that you learn is that this is a legitimate business. This is a type of business that is a legacy market that's been going on for years. Now that it's been legalized in most states across the country, people are recognizing it as a legitimate business. You utilize the same business practices that you would use in any other industry, whether it's retail, a beauty shop, a construction company, or any other type of business. You're going to have balance sheets. You're going to have P&Ls. You're going to have budgets. You're going to have human capital—training and development. You're going to have a marketing department.
You want to assemble a team of people that has past experience in business and [is] able to add to the success of your company utilizing their past experience and then learning along the way, given that it is a unique industry. That was one of the major lessons, just understanding this is a new business, but it is legitimate and you're going to use the same business practices.
MS: What is something that most people don't realize about working in cannabis?
AK: It is a business, but [there are] obstacles we have to learn how to overcome because it's highly regulated. The interesting part is there are pros and cons to regulation. One of the greatest pros of the regulation is knowing that the product that we're selling is tested. It's not like the product that was sold in the street during my time, growing up. So, the regulation, as far as the testing, I'm not against that because we know we have a safe product, that we're measuring and letting you know the different terpenes and that it's safe and making sure there's no mold or any other type of contaminants in it. So, that's a great thing.
But then you have the restraints—one of the biggest ones is the inability to advertise and brand your company like you want to. We are unable to do that, and the agents say, well, you don't see advertisements for anything else at a drugstore. Well, yeah, you do, all the time. It has those little breaks in the commercials—you know how you see the happy people walking around and then they give all the disclaimers. That is, to me, one of the biggest hindrances, and it's a shame because it really is something that can benefit people.
MS: What is the biggest challenge you see in managing a medical cannabis operation like Harvest of OH?
AK: It's not a prescription. Our main hospitals, at least here in Cleveland and most of the main hospitals here in Ohio, are restricted from giving recommendations for this drug. Cleveland Clinic, University [Hospitals] and MetroHealth, they just can't [recommend cannabis to patients]. Any doctors affiliated with them cannot give a recommendation. There are other doctors that [patients] have to find. Then, also, some of their doctors say, well, I'm not going to approve that, or they cut off different services that they have once they find out that they're using medical marijuana. And it's just so, so sad. So, that regulation really needs to change—that's on the federal level. One of the biggest things we need to do first and foremost is not make it a Schedule I drug.
And on the entrepreneurial side, we don't have SAFE Banking. And when you don't have SAFE Banking, you have higher interest rates. It costs more to do business. Your rent rates are different because people feel they can mark this up, so their interest rates are high, which makes it difficult for you to be in business. When you don't have SAFE Banking and you can't do your regular deposits or do it electronically, you put your staff in danger for having cash at these locations and maybe possible robberies.
MS: What are some of the biggest opportunities that you see for the cannabis industry this year? Is there anything you're particularly excited about in 2023?
AD: We are getting ready to open up another 70 dispensaries in our state. Some people see it as a curse but it's also a blessing. It can be a curse for some dispensary owners only because the competition gets so much greater. But it's truly a blessing for the people we serve in our state, and that's our patients. We want to be able to expand this choice as a drug alternative for individuals in Ohio. So, that's a tremendous opportunity with all of the additional dispensaries opening.
RELATED: Ohio Issues 70 New Medical Cannabis Dispensary Licenses
We are free enterprise, free market, so we love competition. The opportunity for us is to continuously evaluate what we do well and where we need to grow. We are constantly trying to differentiate ourselves as operators in the cannabis industry. The challenge is that every single store, every single market, is selling the same products. So, we're selling the same products that the store five miles, 10 miles, 20 miles down the street is selling. We have to identify what makes us great and how we can differentiate ourselves from the other operators so that people will frequent our stores. We work a lot on establishing our culture, our brand and our story to attract patients to Harvest of OH.
MS: What are some of your shorter- and longer-term goals for Harvest of OH?
AD: A long-term goal is we are definitely talking about sustainability. It's great to get into this business, but you want to be able to be sustainable. So, that is a long-term goal for us to make sure that we have the capital necessary to maintain a successful business, that we have the right kind of capital in the right positions. We want to make sure that we are profitable.
I remember when Society Bank rebranded itself to KeyBank and the new CEO at that time did a presentation for a group of people at a training. He said, "What business is KeyBank in? What business is this?" Everyone raised their hands and said banking, investments—they just talked about everything else except for what he said. And he said, "We are in the business of making money."
Whatever your business is, you're going to use whatever your product is to make money. But if you cannot make a profit, then you are not sustainable. So, all operators have to think about how we are making money. Additionally, how are you giving back to the communities where your businesses are? Because if you're not doing both—if you're not taking care of your community and if you're not making money—you're not sustainable. No one is going to care if you're not giving back to your community and if you're not making money, being able to reinvest in your people, in your products, in your technology, in your community. So, that is our long-term goal, to make sure we have a business model that's sustainable.
AK: All of that is the passion that really keeps us operating. One of the bad words we think about in this business is the "MSO," which are your multistate operators. But we would like to also be a part of that American dream to maybe have dispensaries or cultivations or processing in other states. We'd like to take our brand and move it. We are a small business, and we would like to grow. We would like to be able to become an MSO but not lose our small-business mindset, the passion of where we started. We want to keep the same mindset that Amonica just spoke about, to carry that on throughout all the places that we open up. We want to be the big guys with the small-town feel.
MS: What advice would you offer to other women who are either looking to enter the cannabis industry or already working in the space?
AD: My advice to them is to be bold. Again, this is a brand-new industry. Women have a tendency not to want to overachieve or go for something that they think they're not ready for. I've often heard that men will apply for positions that they may not 100% be qualified for, where women will say, "Out of these 20 things that are required of this role, I only have 10, so I'm not going to pursue it." That's a mindset of women because we're used to supporting. We support our families, we support our children, we support our partners, we support CEOs in our respective roles. But in this industry, it is brand new. Level the playing field. As women, let's be bold. If you don't have everything it takes on day one, just know that once you get in, this is the type of industry where you learn as you go. You build as you climb. So, my advice to other women is to be bold. Take the lunge.
AK: I'm corny and I have [this motto] everywhere: "She believed she could, so she did." That is the epitome of what we should be doing. Our intentionality of placing ourselves in positions of growth is important. This is a new industry. Let's change the convo. Let's change the narrative. Let's be intentional. Amonica and I are very intentional about our executive leadership team. Our executive leadership team is over 80% women at Harvest of OH. That's big. So, just do it.
Editor's note: This interview has been edited for style, length and clarity.
Join us this year at the Paris Las Vegas Hotel & Casino for Cannabis Conference, the leading education and expo event for plant-touching businesses.