Press Releases
Staff Insights
Workforce Report | The Whole Package!
May 14th, 2021
The Whole Package!
Let's talk about benefits. Salary is certainly a major consideration when an applicant is evaluating employment offers; however, pay represents only one variable in the job selection process. Surprisingly to some, benefits (or lack of) often become the deciding factor for today's job seeker. In a highly competitive market for employees, companies who are adding customized and creative benefits are winning the war for talent.
So, what's new? As we navigate our way through a post-Covid landscape, it is clear that the last 15 months have impacted us all. Employers have been exposed to some of the chronic issues faced by their employees and now have the opportunity to make impactful changes to their benefits structure. From the way we work, manage our family lives, and view our futures, each of us is evaluating everything from home to work. What benefit trends are emerging and why?
Mental Health and Wellness 
If there is a silver lining to the disruption and pain the last year has brought, it is the focus many business leaders are now placing on the mental health and wellness of their employees and the psychological safety of their workplaces. Mental health conditions impact one in five people in the workforce. As we work to normalize seeking help and minimize the stigma often attached to mental illness, companies are instituting or expanding their benefits. Businesses are offering on-site yoga classes, meditation apps, expanded Employee Assistant Program (EAP), and more to help employees manage stress levels and improve productivity. 
What do we mean when we say a workplace is psychologically safe? Leaders who promote workplaces where people feel free to be themselves without repercussion or humiliation are creating environments where people are encouraged to safely share ideas. Active listening without interrupting; asking for upward feedback; being open to viewpoints that differ from your own – are just a few examples of ways leaders can create a healthy corporate culture and improve overall psychological safety.
Financial Wellness 
When we are worried about life outside of work, we can become distracted, less productive, and prone to make costly mistakes on the job. We've all heard the sobering statistic that 1/3 of American adults live paycheck to paycheck, striving to meet the costs of basic needs. Nearly 40% of U.S. households say they would struggle to cover a $400 emergency expense. One way to provide solutions is an Emergency Savings Account through an after-tax payroll deduction in an amount of the employee's choosing that allows the employee to withdraw without penalty. This access can provide a much-needed financial resource for a team member facing a financial challenge. 
Employer-Sponsored Student Loan Programs

 
These programs are rapidly growing in popularity as an employee benefit. Well-designed programs help employees manage and repay student loans and thereby reduce the stress associated with such burdensome debt. There is a national crisis as student loans impact more than 44 million Americans and the amount of debt exceeds $1.7 trillion. It is expected that by the end of 2022 more than 1/3 of all companies will offer an employer-sponsored student loan program as part of their benefits package.
Companies like Thrive are offering solutions for employers and their workforce. An employee can elect to have part or all of their 401(k) or 403(b) deferral, as well as part or all of their employer match, go towards paying student loan debt. To learn more, please visit www.thrivematching.com or contact David Krasnow at david@thrivematching.com.
Work-Life Balance

 
In the last year, much of our work moved from cubicle to coffee table. Determining when, where, and how the workday happens has proven difficult for some. With many businesses still working through plans to return to the office, talent professionals are continuing to add benefits that support ongoing work from home employees. Onsite perks like free snacks, group lunches, and happy hours may be replaced with stipends for setting up remote workspaces with improved technology and paying for continuing education and conferences in virtual spaces.
With an eye on social justice and racial equity, we will see more companies offering Juneteenth as a company holiday and an increase in Election Day benefits with paid time off to vote or even volunteer at the polls. 
Employers who regularly survey their associates on what matters most, often are surprised that pay bumps and promotions may be secondary to a highly responsive benefits package. Whether it is extended flexibility for caregivers, psychologically safe worksites, or paid time off to engage in civic responsibilities, today's workforce is looking for companies that will support their overall wellbeing.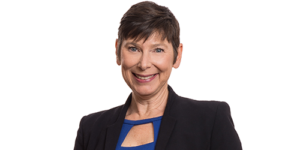 Kelly Fuller
Workforce Development Director