Member News
Status Solutions leverages Verizon Business to act in a crisis
November 8th, 2023
11/06/2023| Products & Plans | Small & Medium Business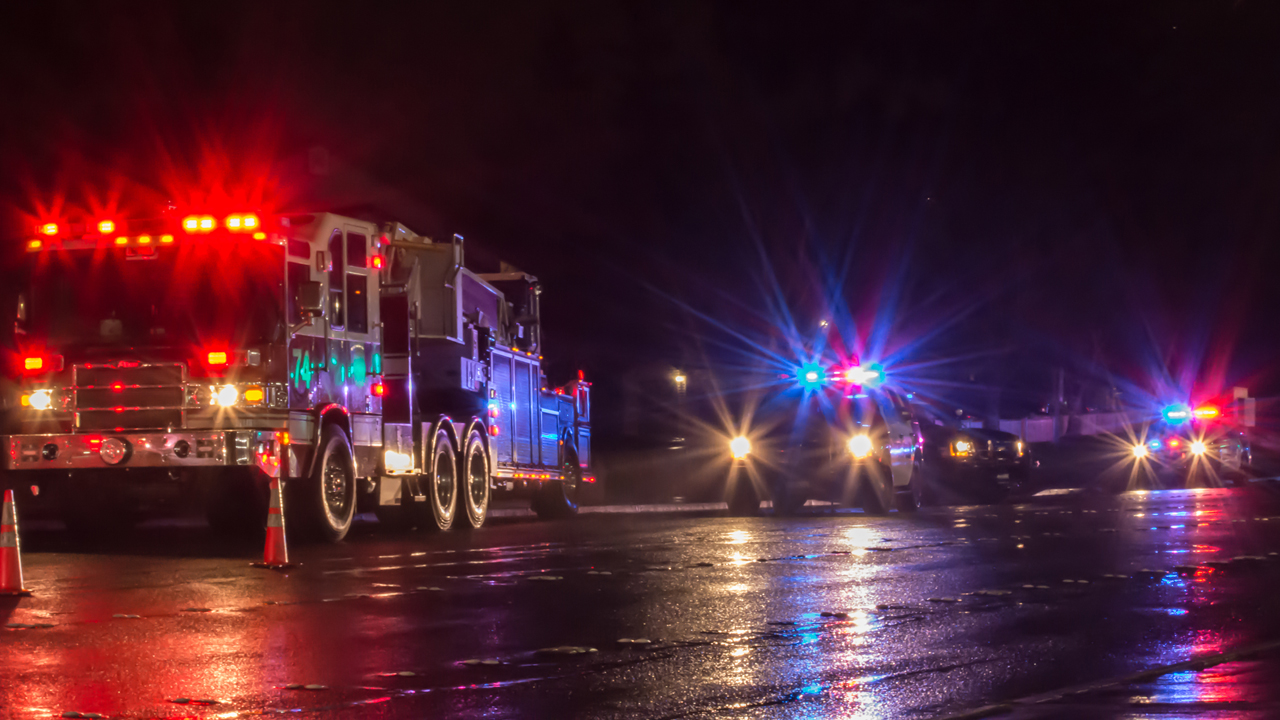 The mid-to-late nineties was a time of relative peace and prosperity in the United States. Heading into the new millennium, Y2K was the big concern. That would all change in the span of just two years. In the spring of '99, Columbine happened. A little over two years later, 9/11 followed. These two events would shape the way we look at domestic security and foreign policy for decades to come. These two events planted the seed in the mind of Mike MacLeod, CEO and Founder of Status Solutions.
Mike realized that during both of these terrible tragedies no one knew what was happening as events were unfolding. This lack of information only magnified the danger. He knew that real-time information delivered to the people who need it the most when they need it the most could be the difference-maker in crisis situations. And while it's critical for police, fire and EMS to receive timely information from 911 call centers, it occurred to Mike that the literal 'first responders' in any situation are the people in the building or on a campus responsible for acting in an emergency scenario, and alerting first responders to the situation.
As one of the top computer telephony integration (CTI) experts in the country, Mike created a platform that leveraged persistent connection to deliver a payload of information to those on site and acting in a crisis. Status Solutions was born with a mission to improve situational awareness in schools, a mission to save lives.
The challenge: Connecting disparate systems
Historically, physical security systems were analog and isolated. Though there have been efforts to integrate physical systems, which were long operating in silos, organizations tend to underinvest in physical assets. As such, they often lag behind IT systems. A security system includes access control, such as security gates, an adjacent system that may not be working in tandem with video surveillance. Even if they are integrated, the data and analytics might not be.
Add to that institutional devices and the personal devices of employees, and you have an ecosystem of systems, equipment and devices that operate with varying degrees of interconnectedness, with some systems hardly communicating with one another. This makes it difficult to achieve a holistic point of view of a large physical space with people moving to and fro.
"Every public building presents unique security challenges," said Mike MacLeod. "It's all about unlocking information silos and making sure systems are talking to one another."
The solution: Protect the school, protect the community
Once the pioneer, Status Solutions is now an authority on situational awareness services, including life safety assurance, real-time security monitoring and analysis, environmental awareness, and mass notification. Since every organization, environment, and event is unique, Status Solutions customizes outcomes for its customers to empower teams to assess situations, stay aware, respond appropriately, and then analyze information, always in an effort to stay ahead of threats, no matter how big or small.
Everything Status Solutions does falls under monitoring, alerting, and reporting, which is based on either a physical or logical event trigger, regardless of whether or not it is human or automated. The digital sisterhood of brands supports an overall strategy that allows anyone to read, see or hear what's going on around them in order to do something about it while having the information to analyze after the fact.
Status Solutions created its situational awareness solutions after the Columbine tragedy, but its solutions are used in all industries including senior living, health care, shopping centers, manufacturing facilities, hotels, and other businesses. However, the heart of the business will always be in protecting schools. That's why Status Solutions developed the Status Solutions Network (SSN), a digital advertising franchise opportunity that was designed with the sole purpose of funding school safety.
"We see schools and small businesses as the cornerstones of any community," said Amy Jeffs, President of Status Solutions. "By protecting students and teachers and allowing the local community to be vested in that safety, you effectively create a framework that involves and protects the entire community."
Fifty percent of an SSN membership – through which a local business is advertised in the SSN directory and across thousands of devices – is funneled right back into the local school district to be used for situational awareness technologies that protect students and teachers. Additional funds can then be used for any needs that the school may have above and beyond safety.
"Who is more invested in and more plugged into a community than local businesses?" asked Jeffs. "Connecting them through SSN benefits small businesses because it gives them recognition as a member of our directory, and signals to their potential customers that they are committed to safety and the community. Everyone wins with Status Solutions Network, but most importantly the kids win."
Persistent connectivity
Status Solutions was looking for a partner that could help them maintain a persistent connection, which is of the utmost importance when you're in the business of protecting people and spaces.
"We're in the life safety business, and redundancy is critical to providing that peace of mind," added Jeffs. "We believe that redundancy ensures that critical information is delivered despite any obstacles. In this manner, information is sent on multiple screens, as well as audio paging options, texting alerts, and standard phone lines. Since outcomes are customizable to fit the needs of the customer, the delivery of the information is as well."
Shared values
"In some ways, the technology piece is the easy part," said Jeffs. "Well, not easy. We understand there are a lot of moving parts, but I think what makes partnerships really work is connecting on a human level. I truly believe that we are both organizations that believe in and prioritize helping people."
"Status Solutions was founded on the premise of protecting people by providing actionable real-time information," said Mike Beegle, Director of Business Sales, Verizon Business. "That lines up functionally with what we offer as a network provider, but it also lines up with our commitment to working in local communities, which can be seen in our work with local municipalities, emergency services, and local businesses."
The results: Always on, reaching everyone
Status Solutions' alert system is fast, reliable and connected thanks to Verizon Business.
"Being able to get information to people on their device of preference, whether it be a tablet, PC, or smartphone is a critical component that speeds up communication," said Danielle Myers, Status Solutions' Lead Evangelist. "We can get relevant, timely information to people when they really need it."
"We never have to worry about connectivity with Verizon Business," said Myers. "We know we'll always be able to monitor, analyze, and communicate when we need to. That is a huge benefit when the standard is always having a trusted connection."