cbuzz: Dr. Peter Edwards, Columbus Crew: Building the next chapter
May 9th, 2019
January 2019 was a monumental moment for the Columbus Crew Soccer Club.
At the beginning of this year, a more than two-year-long effort to save the Crew from being moved to Austin, Texas proved successful.
The tipping point for the Crew's security in Columbus? Its new ownership by Jimmy and Dee Haslam – who own the Cleveland Browns – and the family of Dr. Peter Edwards.
"This team was a part of the fabric of our city," said Dr. Edwards about his reasoning to invest in the Crew. "The support [of the community partners] was integral in getting us the power to feel like we could do something people would care about."
With a new stadium at the western end of the Arena District in the works, Dr. Edwards, whose ownership of the Crew is predated by his nearly twenty years of experience as the team's physician, has a lot to look forward to as the teams new co-owner.
Tune in for a rich conversation with Dr. Edwards as he shares why his experience with the team is more personal than you might have thought, what's to come for the Crew in the future including details on the new stadium, and the most important question of all: just how many Columbus Crew rally scarves does he own?
The conversation is sure to excite the Columbus community for what's to come for Columbus' professional soccer team.
The Columbus Crew is in season now. To purchase tickets for an upcoming game, visit columbuscrewsc.com.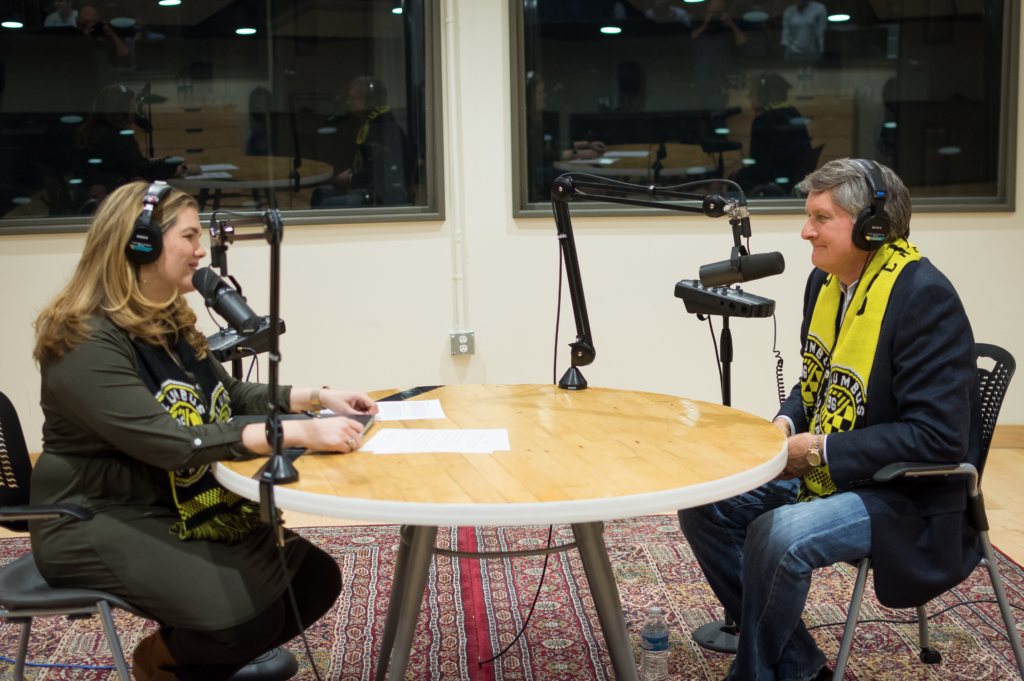 cbuzz is created in partnership with Capital University and the students of its Audio Engineering Society. Read more about the partnership here.