Member News
Key Companies welcomes Cheryl Frizzell as New CEO/President
November 14th, 2023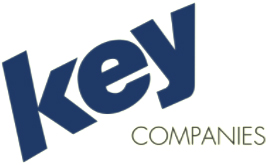 [Columbus, OH] – As it celebrates a remarkable 59 years of serving as a leading provider of print services, interior and exterior signage, and an authorized HP equipment dealer for all your equipment service and supplies needs, Key Companies is thrilled to introduce a new era of leadership under the guidance of Cheryl Frizzell as its President and CEO.
With a wealth of experience spanning 30 years in the printing industry, Cheryl is uniquely positioned to steer the company towards a future defined by innovation, client-centric solutions, and sustained business growth.
Under Frizzell's capable leadership, Key Companies reaffirms its unwavering commitment to delivering exceptional support to our valued employees, customers, partners, and the communities we proudly serve.
Reflecting on the challenges presented by the pandemic and the ever-evolving technological landscape, Frizzell expresses her eagerness to leverage the team's extensive knowledge in printing services, visual signage, and digital solutions to craft groundbreaking strategies that address the complexities faced by modern businesses. "Coming out of the pandemic and adapting to a new work world with technological advances, all while maintaining profitability, will require our team to be focused, agile, and engaged to stay abreast of opportunities," says Frizzell. "I am very excited to help our team provide their extensive experience in printing services, visual signage, and digital services to develop innovative strategies to meet the complexities facing businesses today."
Cheryl Frizzell embarked on her illustrious career following her graduation from Ohio Dominican University with a Business Degree, amassing three decades of experience in reprographics and the construction industry. Her journey with Key Companies began when she assumed the role of Vice President focusing on day-to-day operations. In 2006, as a testament to her dedication and contributions, Frizzell became a part-owner alongside Steven Fast. In the same year, subsequently earning a promotion to Chief Operating Officer. Fast forward to 2023, as Steve retires, Cheryl Frizzell now takes full ownership and embraces her role as CEO/President.
"I am honored to be leading Key Companies into the future because our legacy is rooted in exceptional service and innovation," Frizzell states, emphasizing her commitment to steering the company towards new horizons.
Key Companies is excited about the journey ahead and looks forward to the dynamic leadership and fresh perspective that Cheryl Frizzell brings to the company. With a strong vision, a capable team, and a continued focus on excellence, Key Companies is poised to achieve even greater success in the years to come.
For more information, please contact:
[Cheryl Frizzell] [Chief Executive Officer] [Key Companies] [614-506-4291] [c.frizzell@keycompanies.com] http://www.keycompanies.com/