Member News
Harrison on 5th by Senior Star Celebrated Grand Opening in Style
May 24th, 2023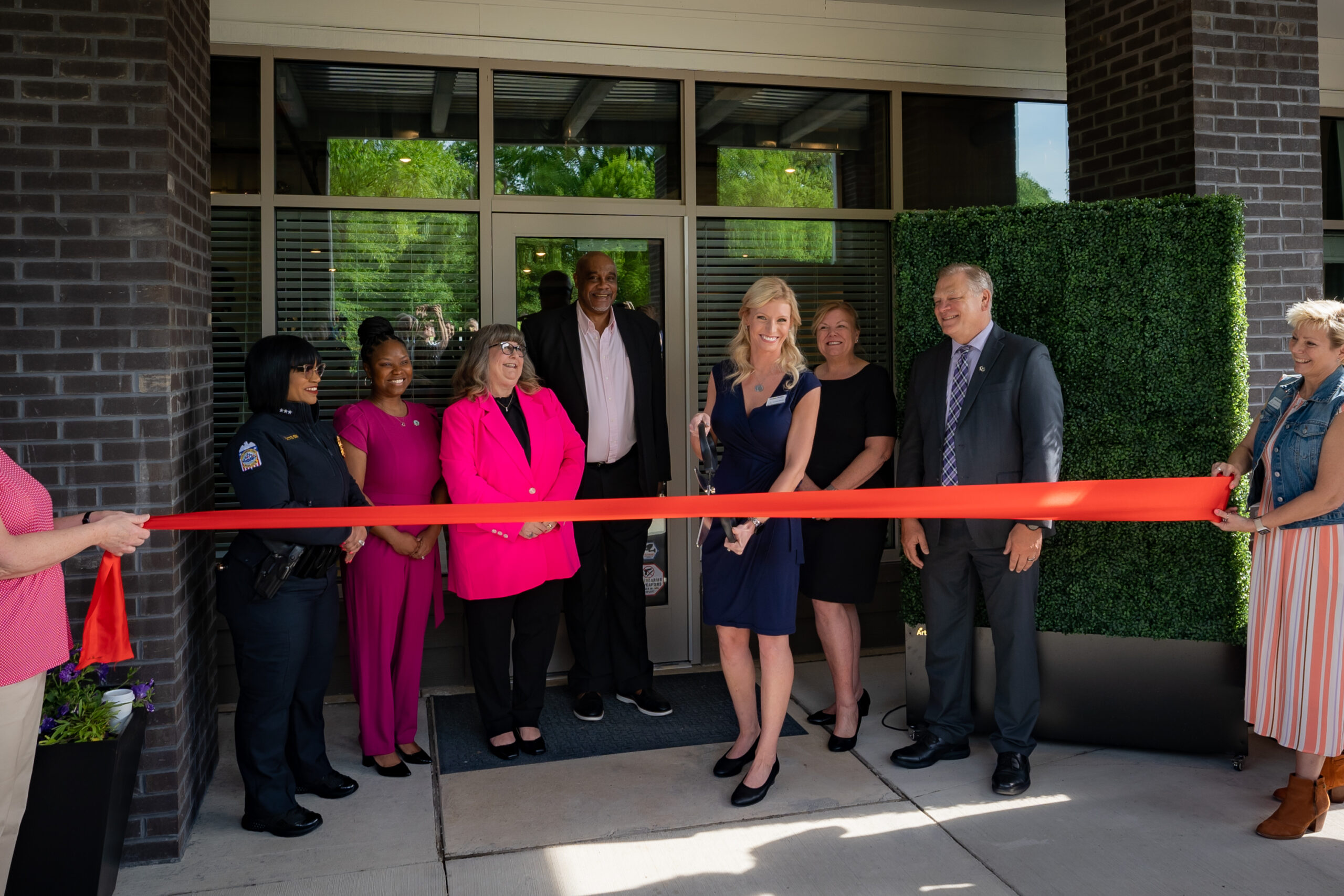 COLUMBUS, OH (May 24, 2023) Harrison on 5th by Senior Star celebrated the grand opening of its newest senior living community on May 11 at 579 West 5th Avenue in Columbus. The greater community received a warm welcome with a nod to the local arts of Columbus' rich heritage all while taking advantage of the self-guided tours of this spectacular community.
Located near the heart of downtown Columbus, this dynamic metropolitan community rooted in heritage and built on heart provides an environment where everyone can experience a life well-lived with purpose and joy no matter where one is on life's journey.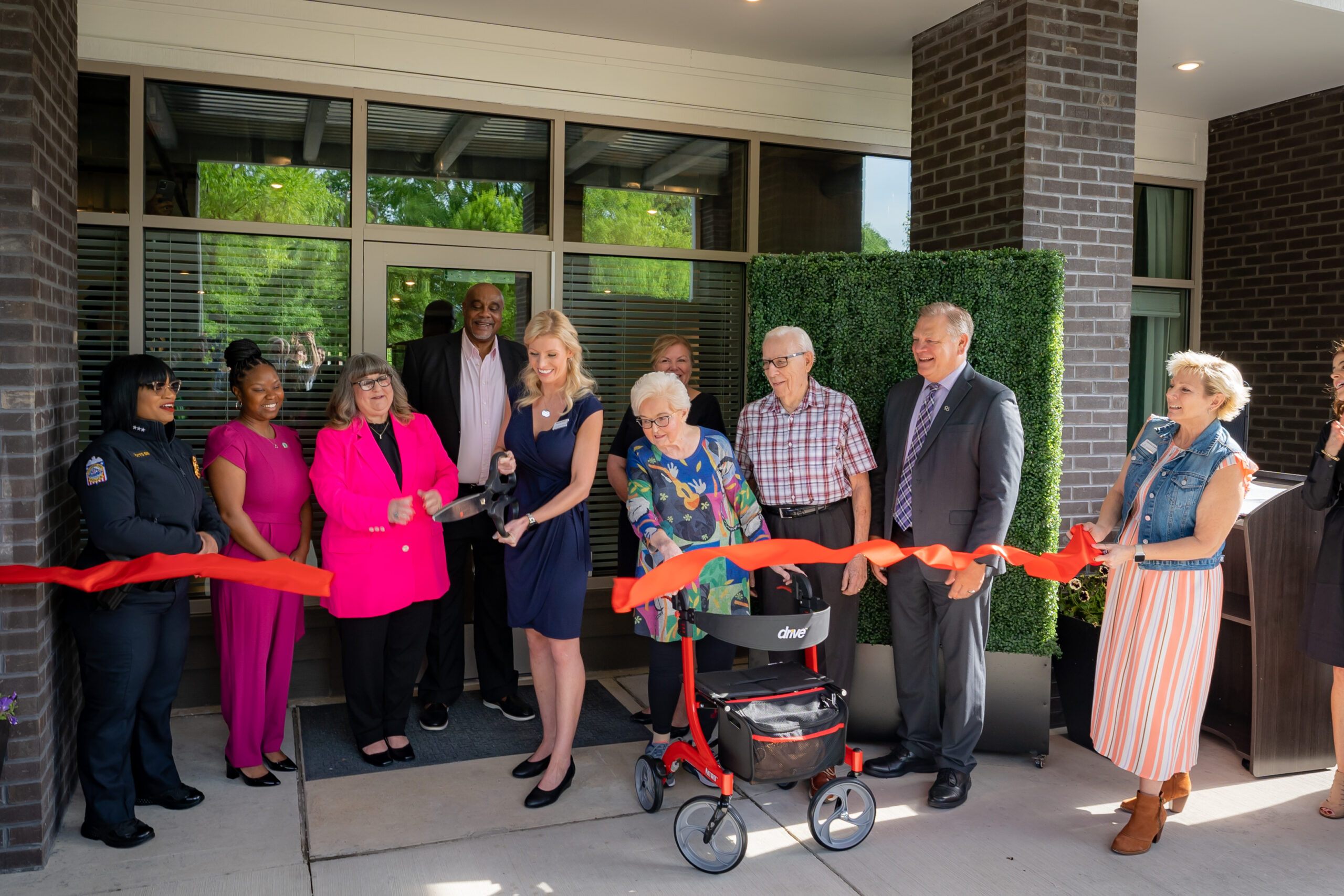 For seniors seeking independent living with upscale amenities and a resort-like atmosphere, Harrison on 5th features some of the largest and best-appointed apartments in Columbus, easy access to cultural activities, fine dining, and gated, first-level covered parking … all the best of urban living. Most apartments have balconies … many with breathtaking views of the city. Five-star amenities include diverse restaurant and entertainment venues that offer everything from elegant dining to happy hour drinks and a game of pool.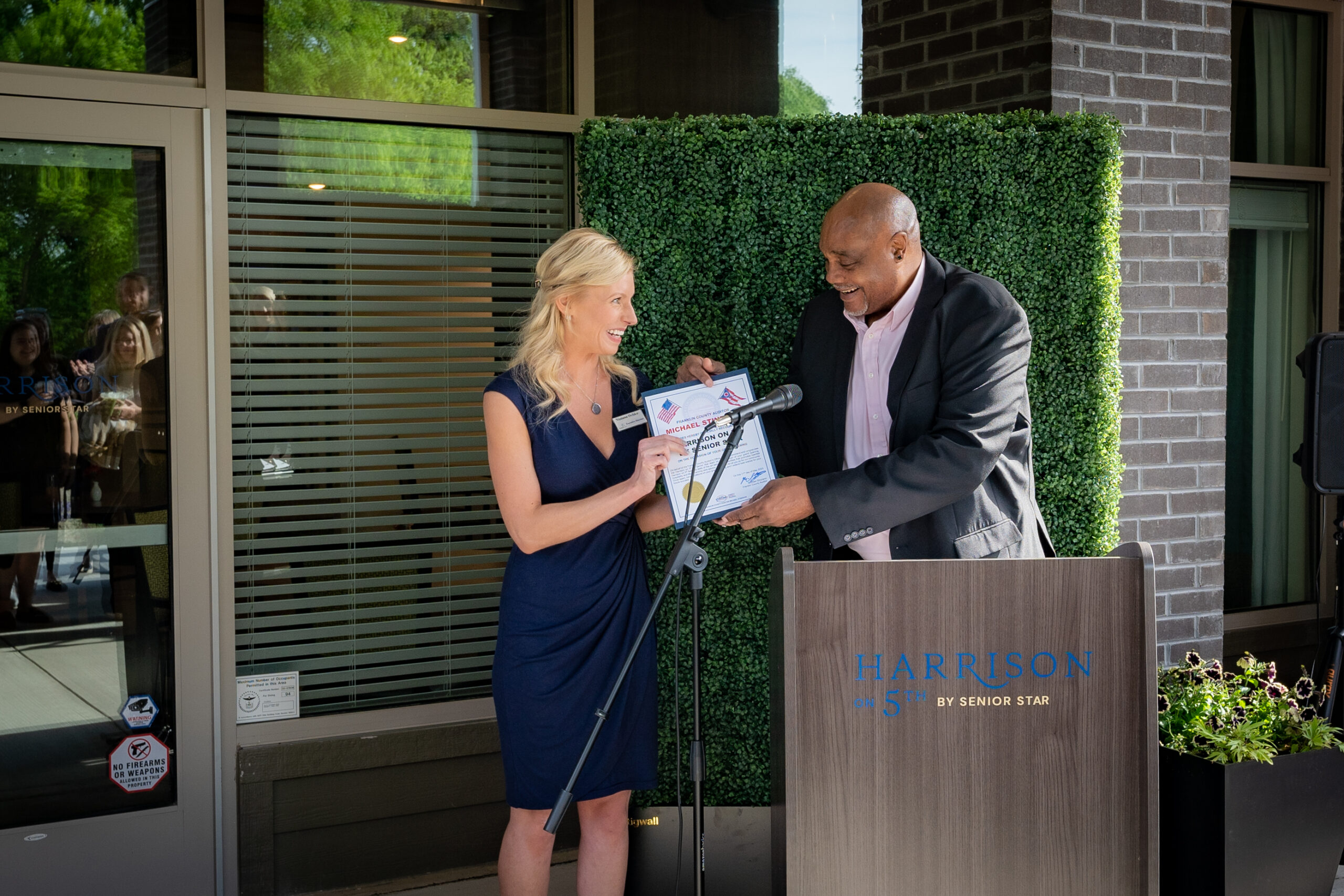 For those who want an assisted living lifestyle, Harrison on 5th offers a community where residents can get help onsite when needed while maintaining their independence, making new friendships, and being involved in daily activities. Apartments are some of the largest in Columbus, restaurant-style dining with chef-inspired menus is just steps away and housekeeping services are provided weekly. With a full roster of activities, there are many opportunities for residents to be engaged with programs designed just for them with the peace of mind knowing there's a wide array of health-related resources and professionals onsite.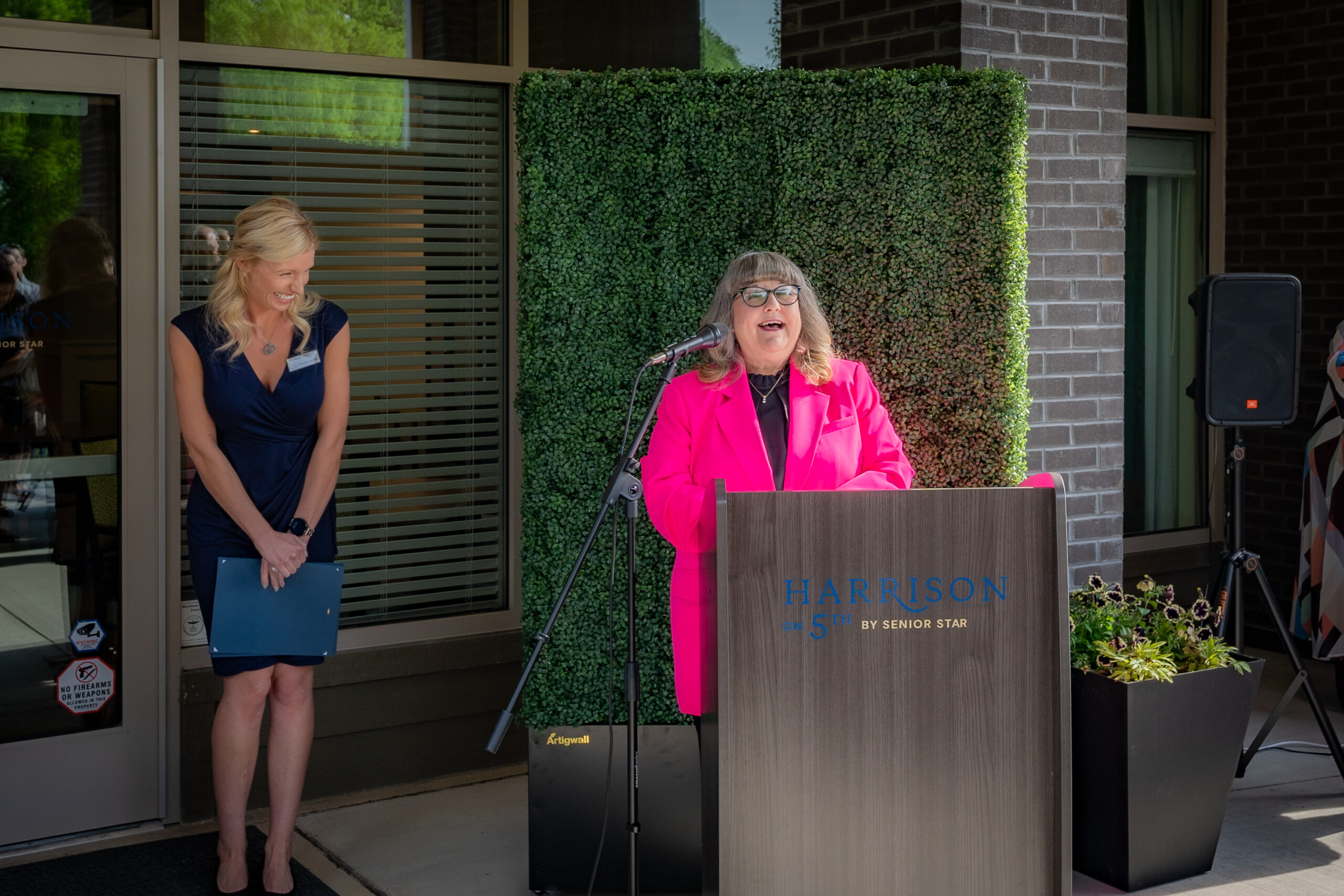 Individuals who want the highest quality care for a loved one with dementia should consider exploring memory care at Harrison on 5th. Senior Star has been a pioneering force in personalized programs that nurture the individuality, knowledge and skills that bring these residents meaning and joy. All associates are knowledgeable as regards dementia care and provide compassion and understanding founded on Senior Star's promise to 'do for each other with love.' Designed to promote freedom of movement and self-determination, Harrison on 5th is a secure environment for memory care residents. In addition to spacious, modern apartments, the memory care backyard is a peaceful and safe space for residents to enjoy fresh air and nature.
For more information about the offerings at Harrison on 5th by Senior Star and to schedule a tour, call 614.721.3766 or visit the website www.seniorstar.com/harrisonon5th.
Follow us on Facebook at www.facebook.com/HarrisonOn5th.
About Senior Star
Senior Star is a family-owned company founded in 1976 that has become a nationally recognized industry leader for providing quality and innovative services to America's seniors. Their portfolio includes ownership and/or management of eight retirement communities in four states offering independent living, assisted living and memory support. Harrison on 5th in Columbus became the newest member of the Senior Star family in 2023. Learn more at www.seniorstar.com and on Facebook, Instagram, Twitter and LinkedIn.