Press Releases
Staff Insights
Government Spotlight | January 17, 2023
January 17th, 2023
Ohio Dept. of Taxation's Project NextGen
Ohioans and their tax preparers could more easily file and pay personal and school district income taxes online through a new portal under plans envisioned in the Ohio Department of Taxation's (ODT) FY24-25 budget request. Among ODT priorities outlined in the budget request is the completion of Project NextGen, the name for the new Ohio Tax System for administering the personal income tax and school district income tax.
Voter Photo ID Requirement
Governor DeWine announced the signing of 134-HB458 (Hall), an elections bill that includes a new voter photo ID requirement. Ohioans can no longer use documentation like utility bills or paychecks to prove their valid voting address. Instead, voters must present a driver's license, state ID card, U.S. passport or military ID. The bill also eliminates August special elections in most cases and removes in-person early voting the day before an election.
Other changes include: The deadline to request an absentee ballot is now seven days before an election instead of three; Counties are limited to one ballot drop box apiece; and mail-in ballots must arrive within four (4) days after an election, down from 10.
Industry Sector Partnership (ISP) Grant Program
Lt. Gov. Jon Husted announced that 13 workforce partnerships will be receiving a total of $2.45 million through the third round of the Industry Sector Partnership (ISP) grant program—supporting local collaborations that bring more Ohioans into the workforce while meeting the needs of job creators. The selected partnerships focus on multiple in-demand industry sectors including information technology, manufacturing, health care, transportation and aerospace. 
ApprenticeOhio Program (ODJFS)
Ohio Department of Job and Family Services (ODJFS) Director Matt Damschroder announced that ApprenticeOhio sponsors and employers have until Friday, March 31, 2023, to apply for grants to help cover training and tool costs incurred since July 1, 2020. The deadline was extended from Dec. 31, 2022, to allow more program sponsors and Ohio employers with registered apprentices in their workforces to apply. 
ODJFS oversees ApprenticeOhio, which registers programs that meet national criteria for quality and safety. Each ApprenticeOhio program is run by a sponsor: usually an employer, a group of employers or a labor/management committee. Apprentices learn skills needed for a job in the sponsor's industry through at least 2,000 hours of structured on-the-job training and 144 hours of classroom training, typically at a local college or university. Ohio has 319 occupations that offer apprenticeships in fields as diverse as aerospace, construction, energy, health care, manufacturing, computer programming, and more. For more information, visit http://Apprentice.Ohio.gov.
$83 Million Remaining for Small Business Restaurant Owners
New funds will be distributed from SBA to those hardest-hit by COVID in the restaurant industry. The U.S. Small Business Administration (SBA) announced plans to distribute additional funds—approximately $83 million from the Restaurant Revitalization Fund (RRF). 
Associations and groups, like and including NSBA, worked with the SBA to secure dedicated federal pandemic relief dollars for a variety of small businesses and these additional RRF distributions will provide much-needed relief for many restaurants still struggling to return to pre-COVID profit levels. SBA has since said it would work with the Department of Justice (DOJ) to distribute the remaining RRF dollars, later updating its plans to clarify that no further applications would be needed for the funds now to be paid out on a "first-applied, first-serve basis."
According to the SBA, RRF grants will be distributed beginning this week, which restaurant operators must spend before March 2023. For more information on the RRF program, visit SBA.gov and read its revised guide here.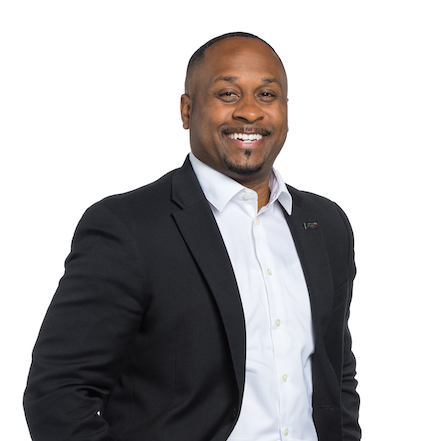 Dez Bryant
Vice President of Government Relations
dezbryant@columbus.org