November 16
@
5:00 pm
–
7:30 pm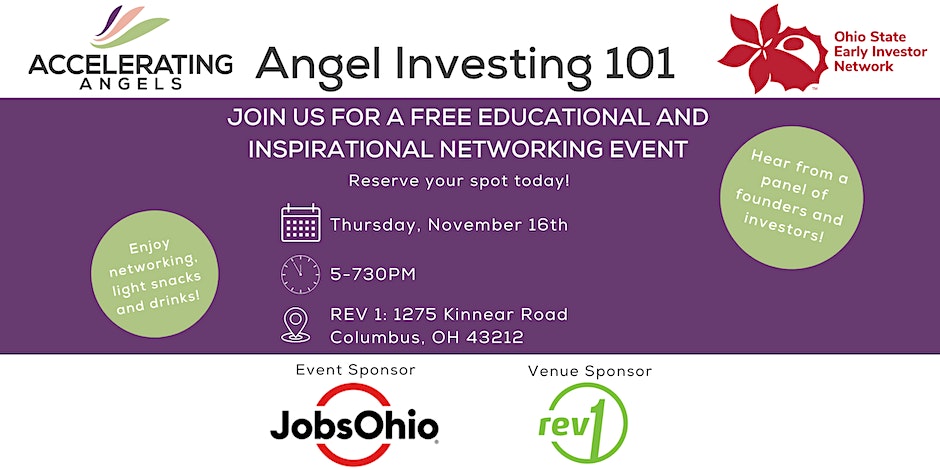 ANGEL INVESTING 101 – Accelerating Angels has teamed up with Ohio State Early Investor Network for an evening of networking for people who are curious about angel investing.
Join us for an event that will reveal the secrets to diversifying your investment portfolio by exploring the thrilling world of Angel Investing! Learn from the Best: Our lineup of seasoned investors and visionary founders are ready to share their Angel Investing experiences!
Who Should Attend?
This event is for curious, potential angel investors, individuals (men or women), family offices, company or family foundations, institutions, and other funds. To invest in OSEIN or Accelerating Angels Fund I, Individuals must be accredited investors as regulated by the SEC under Regulation D, section 506(c). This workshop is for informational purposes only and open to the general public.
Learn more about Accelerating Angels here: https://acceleratingangels.com
Learn more about joining the Ohio State Early Investor Network and startup deal flow from Buckeye affiliated businesses; innovation and know-how from students, faculty, and alumni. Here: https://www.linkedin.com/company/ohio-state-early-investor-network/