Chamber News
Cristo Rey Columbus High School | Workforce Solutions | September 2023 Workforce Report
September 21st, 2023

If you want to see real character, it's not the hallways – it's the students who walk them. Cristo Rey Columbus High School is a Catholic, college-preparatory high school with a Professional Work Study Program, empowering student of all faiths, in need of an affordable, high-quality education, to excel in college, in career, and in character.
Cristo Rey scholars work all four years, five days a month at their job placement, sometimes staying with the same business for multiple years, sometimes changing each school year. The skills they acquire while on the job are anything from data entry to customer service, product testing to media relations, finance to cybersecurity. These skills, paired with practicing professionalism, reliability, motivation, and accountability on a daily basis is the solid bedrock on which our students' character is formed.
Our job partners are based within the central Ohio community and help to support on-the-job training for our students, giving them an educational experience beyond their desks and laptops. Through this signature program, our students are able to fund a significant portion of the cost of their education and gain job experience, grow in their confidence and connect their education to their work experience.
Entry into Cristo Rey Columbus (one of 40 Cristo Rey schools in the United States) is rigorous. Scholars and their families must demonstrate financial need, the ability to perform and succeed in their work placement, and be able to compete in the academic college-preparatory curriculum placed before them. Additionally, these students are able to participate in over 30 athletic teams and student organizations, the latter which include anything form nationally-recognized academic societies to social justice clubs to creative endeavors such as photograph club or creative writing club.
Since its inception in 2012, each Cristo Rey Columbus graduating class has achieved 100% acceptance into colleges and universities throughout the United States, including Ivy League, in-state, out-of-state, HBCUs, etc. Cristo Rey Columbus High School statistics for the Class of 2023 are as follows:
87% of seniors committed to a college/university
74% committed to a 4-year college
13% committed to a 2-year college
Average out-of-pocket cost of $5,206 per year!
Students were admitted to more than 130 colleges and universities
Earned over $5.6 million in institutional grants and scholarships
Total grants and scholarships over four years is $22.81 million
The largest scholarship, $88,840 x 4 years, was earned by a student through QuestBridge to attend Brown University!
Why is this important? We believe Cristo Rey Columbus High School is the most diverse under one roof. Not as diverse as The Ohio State University or Columbus City Schools, but certainly the most diverse under ONE roof! Our diversity is showcased as follows:
CRC students and their families come from 45 different countries, and numerous cultural celebrations are observed and celebrated at our school throughout the year
12% of students were born outside of the United States and half of the students have at least one parent born outside of the country
47% of students speak a language other than English at home
While Mass is celebrated regularly, only 25% of students are Catholic, and many different religious traditions and practices are observed and celebrated throughout the school year
Student composition is primarily African/African American (50%) and Hispanic (30%)
Cristo Rey Columbus is one workforce solution. Our students leave this institution ready for the world in which they will continue to learn and work, raise a family and contribute to their community. If you are seeking to build your diverse pipeline for tomorrow, start with Cristo Rey Columbus today!
For more information about Cristo Rey Columbus High School and its Professional Work Study Program, please contact Somers Martin, PWSP Director of Sales at 614.223.9261 or smartin@crchsworks.org.
---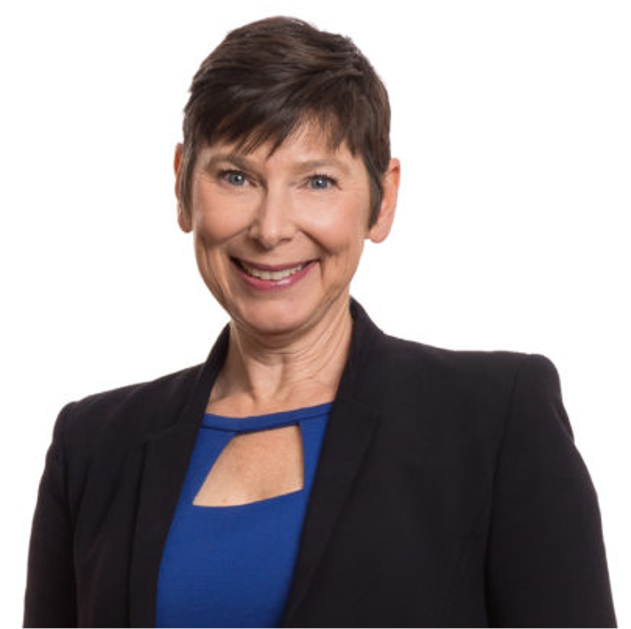 Kelly Fuller
Vice President of Talent & Workforce Development
KellyFuller@columbus.org