Chamber News
Columbus Chamber announces exclusive partnership with Worthington Energy Consultants to offer energy savings
October 1st, 2020
Columbus Chamber announces exclusive partnership with Worthington Energy Consultants to offer energy savings
Columbus, OH – The Columbus Chamber of Commerce has partnered with Worthington Energy Consultants, LLC (WEC), to bring Chamber member businesses energy brokerage services and related energy-saving programs.
Through its team of experts, WEC uses strategies, resources, and analytics to help clients make the best energy decisions tailored for their organization. WEC helps businesses achieve sustainability goals, become more knowledgeable with their energy sourcing, and lower spending on electricity and natural gas commodities.
WEC provides:
Procurement Services:  Electricity & Natural Gas Supply Sourcing which leverage strong supplier relationships along with helping navigate price, product, term(s), and contracting language to assure the best outcome for their organization
Efficiency Projects: Executing projects that help our clients reduce their carbon footprint, lowering spend, and providing capital funding options when needed
Energy Management: Using our experience, research, and analytics to develop long-term energy strategies and effective product structures for dynamic client environments
Sustainability Goals: Helping clients achieve and exceed sustainability goals by becoming carbon neutral.  This is done by allowing you to reduce or completely offset greenhouse gas emissions that would otherwise be created through electricity use

"We recently worked with Worthington Energy Consultants (WEC) through the Chamber energy program for our new corporate headquarters and would highly recommend others do the same.  WEC brought market insight and contract nuances to our attention that were extremely helpful throughout the process.  They were able to deliver immediate savings and value to our organization for both electricity and natural gas."
~ Tony Ruscilli Jr. – President – Ruscilli Construction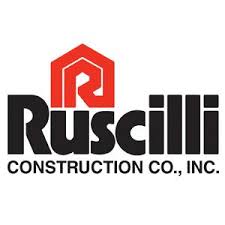 For more information, please contact:
Worthington Energy Consultants, LLC
Craig Grant
CEO
craig@wec.energy
(614) 927-0555
Columbus Chamber of Commerce
Lorie Holt
Director of Member Services
lorieholt@columbus.org
(614) 221-1321
A
bout the Columbus Chamber of Commerce
The Columbus Chamber of Commerce is a resources-based non-profit organization serving more than 2,000 member businesses in Central Ohio. Providing support in areas such as research, marketing, talent advisement, networking, and government affairs, the Chamber has been helping businesses thrive since its founding in 1884. 
About Worthington Energy Consultants
Worthington Energy Consultants is dedicated to providing custom solutions that deliver cost savings, energy efficiency, and sustainability. We leverage our team of experts, supplier relationships, and analytical processes to help you make the best energy decisions for your organization.