Member Insights
Trending Amenities in New Home Builds | Bob Webb
February 8th, 2023
At Bob Webb, we like to stay on the up-and-up regarding home-building trends in the Columbus area. Several trends have recently caught our attention that we think our readers might enjoy. We hope this post inspires you to consider including some of these features in your dream home one day.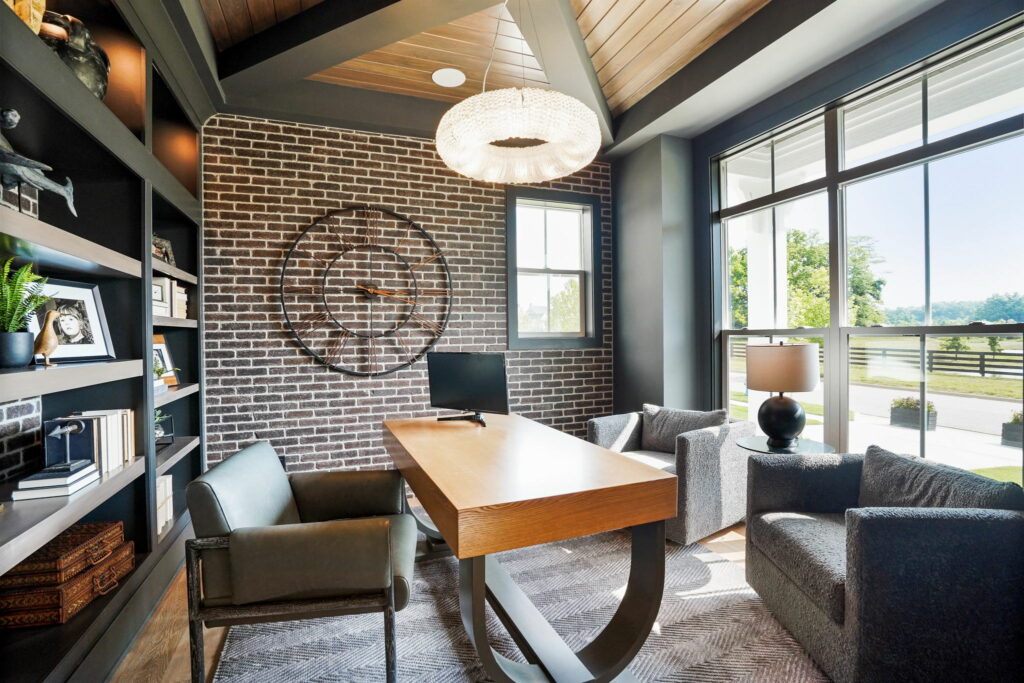 Zero-Entry Homes
Zero-entry homes or zero-step homes are designed in a way that eliminates the need for steps into and within the home. This means all entryways are either built with ramps or are at even level with the ground, and the home itself remains entirely on one floor with no stairs leading up to a higher level or down to a lower level. Even features like showers are built with zero-entry in mind with stall doors that are flush with the floor. Some zero-entry homes might even have wider door frames and hallways. Zero-entry homes are designed this way to be accessible to all people at any age.
The main benefit of a zero-entry home is the accessibility it offers. People with limited mobility can navigate through zero-entry homes freely, often with little assistance from others as there are no steps to climb or raised thresholds to cross. Wider hallways and doors make it easier for people using wheelchairs or walkers to move in and out of rooms without bumping into walls. ADA compliance is easily achieved with zero-entry homes.
Zero-entry homes are also incredibly convenient. These homes are designed to make movement throughout the house as easy as possible. This is also beneficial if you become injured or have surgery that limits your mobility and makes it nearly impossible to go up and down stairs by yourself.
Outside stairs can be a considerable tripping hazard, especially when wet or icy. Inside stairs, too, can be tricky, especially for young children and people with limited mobility. With a zero-entry home, you greatly reduce the risk of injury by eliminating the need for stairs. Seamless door thresholds and showers also help prevent tripping and falling. If you have or are planning to have young children, have limited mobility, and/or care for an aging parent, a zero-entry home is a safe place.
Investing in a zero-entry home now means you'll likely be enjoying the benefits for many years to come. As mentioned, zero-entry homes are great options for couples with young children as well as those with limited mobility, including the elderly. As we age, we might start to slow down and may need the help of mobility aids such as canes, walkers, and even wheelchairs. Many elderly homeowners are forced to move from the homes they've lived in for years simply because they can't get around as well as they used to. With a zero-entry floor plan, you can weather all these stages of life in your beloved home.
With Bob Webb, you are able to incorporate a zero-entry design into many of our floorplans, including patio homes.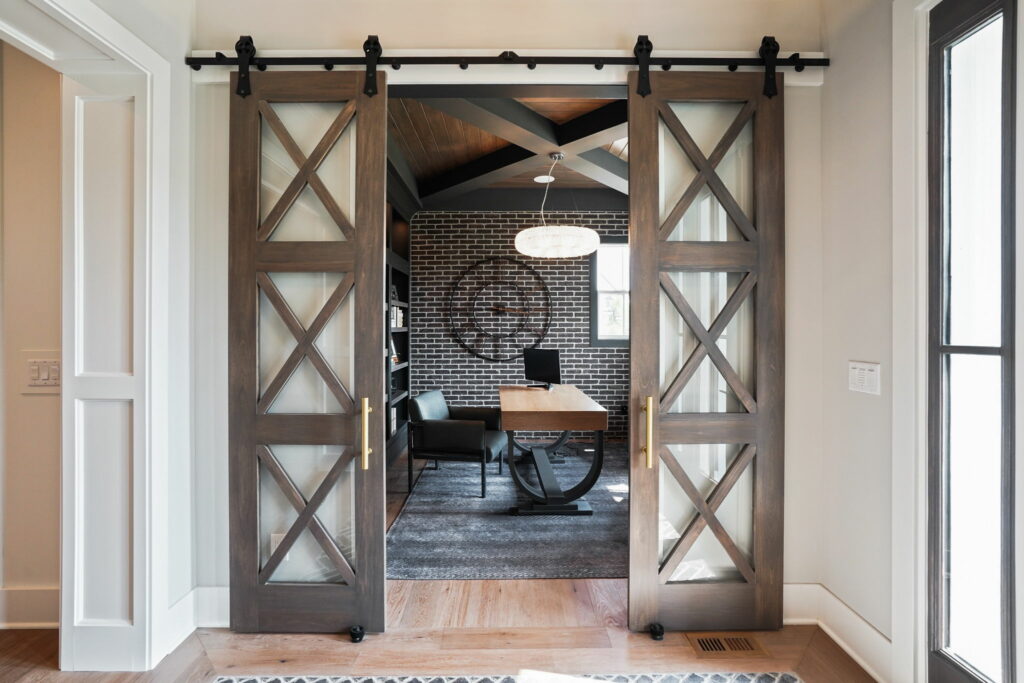 12' Ceilings
High ceilings are another popular feature in new home builds. Homeowners enjoy 12' ceilings for the "wow factor" and luxury feel they create. A high ceiling also opens up your space and makes your home feel much bigger. High ceilings also allow for larger windows that let in more natural light and have fewer obstacles that cause shadows. You can also incorporate statement lighting fixtures into rooms with high ceilings, such as chandeliers.
For these reasons, homeowners love incorporating high ceilings into new builds. Not only do they help new homes feel more luxurious and comfortable, but they also boost resale value and appeal down the road.
Club Rooms
Another trending amenity we've noticed is the transformation of traditional study or home office spaces into a club room. Homeowners are leaning toward a club room instead of a traditional study to create a more intimate place to relax and entertain guests. While studies and office spaces are exclusively places to work, the main purpose of a club room is entertaining.
Club rooms are distinctly different from regular bedrooms; they are usually smaller and have no closet space. Club rooms can be anything from lounges with comfortable seating to game rooms with pool tables or entertainment systems. Many homeowners like to feature a small bar in their club rooms where they can entertain friends and family.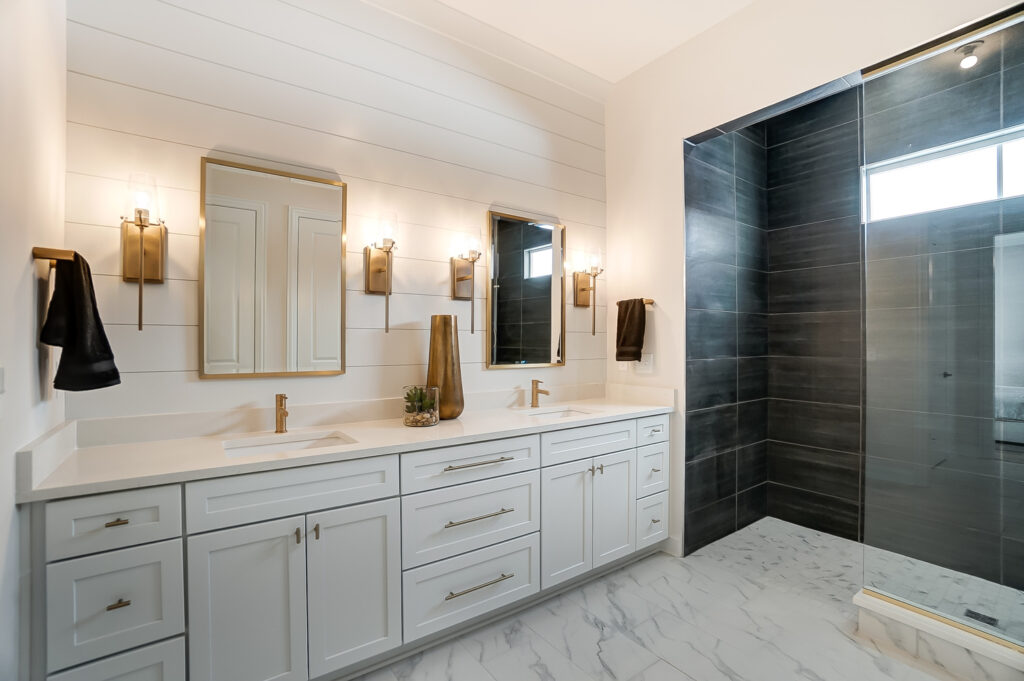 Transom Windows
A trend we've seen lately is the installation of transom windows in owner's bathrooms, usually over a shower or tub. Transom windows are typically installed above entryways and normal windows. Before the advent of air conditioning, people relied on airflow to help cool their houses in the summer and would install transom windows they could open and close for fresh air. Due to their versatility and appeal, transom windows are still in use today and are being used in many more creative ways throughout the home.
Transom windows in the bathroom allow for more natural light while still offering privacy. They also allow for extra ventilation for bathrooms that gather humidity. If you love natural light and want to incorporate more windows in your new build, transom windows in the bathroom are the trend for you.
Amenities That are Perfect for Everyone
Building a new custom home in Columbus is a worthwhile investment in your future. With these trending new amenities, you can create a beautiful custom home you'll never want to leave. Reach out to us today to start designing the home of your dreams!