Member Insights
Top 5 Most Important Factors When Building A Home | Bob Webb Builders
November 9th, 2022
Homeownership is a dream for many. Whether buying your first home or your forever home, building a custom home that you designed yourself is incredibly rewarding. But don't get carried away by the dream–there are several important factors to keep in mind when building a home. And no, we don't mean what color to paint the walls or choosing the perfect hardwood.
In this blog, we'll touch on five of the most important factors of building your dream home in Columbus, from details like insulation and air returns to finding the right builder for your home. By the end of this post, you'll be ready to find a builder in Columbus who knows their stuff.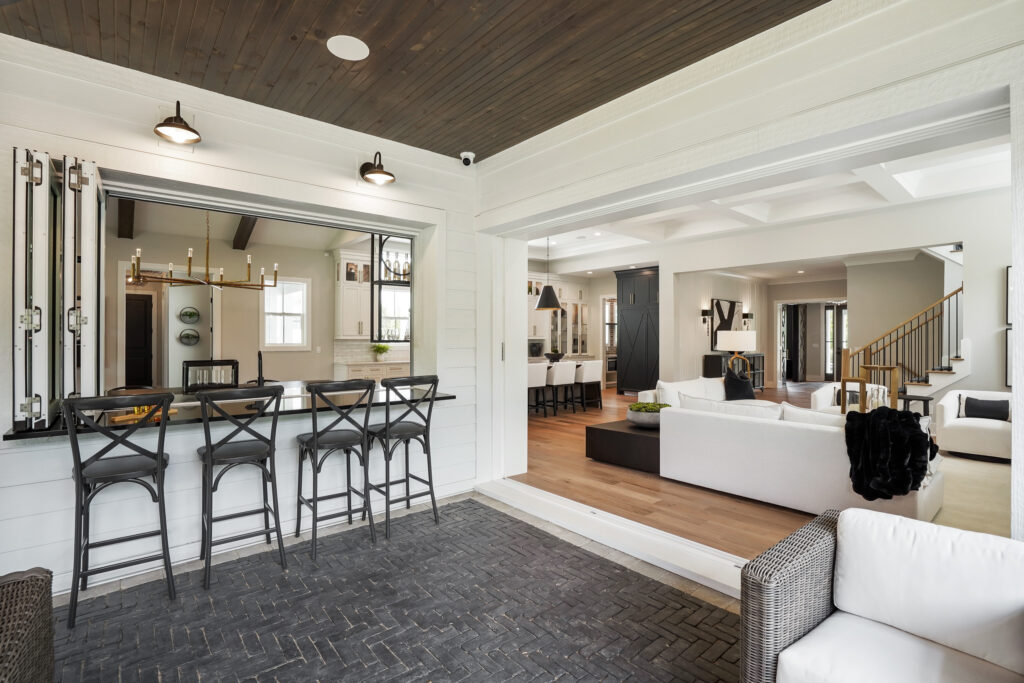 Top 5 Most Important Factors When Building A Home in Columbus
As we mentioned, there are many factors to consider when building a home. Everyone will have their own specific vision they want to achieve, but below are the most important to consider when building a custom home in Columbus.
1. Behind-the-Wall Items
A house is only as good as the foundation it is built upon. That's why careful attention and consideration of behind-the-wall items are so important. What are behind-the-wall items? These include proper flashing around windows, ventilation and air returns, using expandable foam around banboards, insulation, and more. When working with a builder, make sure they are using top-quality materials to add in these behind-the-wall items and have energy efficiency in mind.
2. Location, Location, Location
When building your dream home, location is everything. You of course want to live in a beautiful area, but there are other details to consider. If you have children, you'll want to pick a place that is close to their school district and maybe build within a neighborhood with other young families. If you commute to work, find a location that's an optimal driving distance to your office. Consider other details, like proximity to busy roads, the nearest town, and the overall feel of the neighborhood and surrounding area.
3. Exterior and Interior Selections That Achieve Your Design Goals
Designing the interior and exterior of your home is one of the most exciting aspects of a custom build. At this stage, you can choose elements that are uniquely you, that meet your design goals and are functional to your specific lifestyle. For example, do you want to blend indoor and outdoor living with a large covered patio? Are you a minimalist that prefers modern design and clean lines? Partner with a custom home builder that works with you to achieve your dream design and has plenty of options to choose from.
Learn more: Designing Your Dream Home – Series
4. Relationship with Your Builder
Having a respectful and trusting relationship with your builder is extremely important but often underrated when it comes to building your own home. If you can, meet with your builder beforehand and ask to see their portfolio. If they've successfully built homes in Columbus that are similar in style to your ideal home, that's a great sign. Check reviews to find out what previous clients think about the builder and whether or not they enjoyed working with them. Your builder is someone who you'll be putting tremendous faith in as they craft your home. Be sure this is someone who you can communicate with easily and who understands your custom home goals.
5. What Happens After Closing?
Building a custom home can be an intimate process. Do you want to work with a builder that supports you after closing, answering any questions or concerns where they arise, or do you simply want to be left alone with the keys? If you prefer the former, make sure to partner with a custom home builder that cares deeply about their clients and fosters a sense of community with those they've built homes for.
At Bob Webb, that's exactly what we do. We consider all our homeowners as part of our Bob Webb family. Our team is dedicated to supporting you before, during, and after your custom home is built, so you never have to feel alone during the process. 
The Home of Your Dreams
Building a custom home is incredibly gratifying, but it doesn't have to be overwhelming. When you're ready to build the home of your dreams, partner with a builder you can trust. Partner with Bob Webb and discover why we have been a premier custom home builder in Columbus for over sixty years. We understand how important your home is to you, so we go above and beyond to deliver exceptional custom homes to our amazing customers.