Member News
Three Simplified Living Communities Now Offering 2nd Floor Options Focused on Storage
May 18th, 2021
Member News by Bob Web Builders
Choose your plan, then customize your space to make every square foot count
Buyers tell us time and again how much they love our Simplified Living homes. They enjoy all the craftsmanship of a custom-built Bob Webb home while 'right-sizing' to fit the way they want to live right now… and on down the road. They especially love that the mowing grass and shoveling  snow are all handled for them, so they have the freedom to work, play or travel with lock-and-leave convenience.
And inside? It's their own beautiful custom-built Bob Webb home created just the way they like it – their dream kitchen, their outdoor living space, their first-floor owners' retreat – plus all the decorative choices and custom touches they love.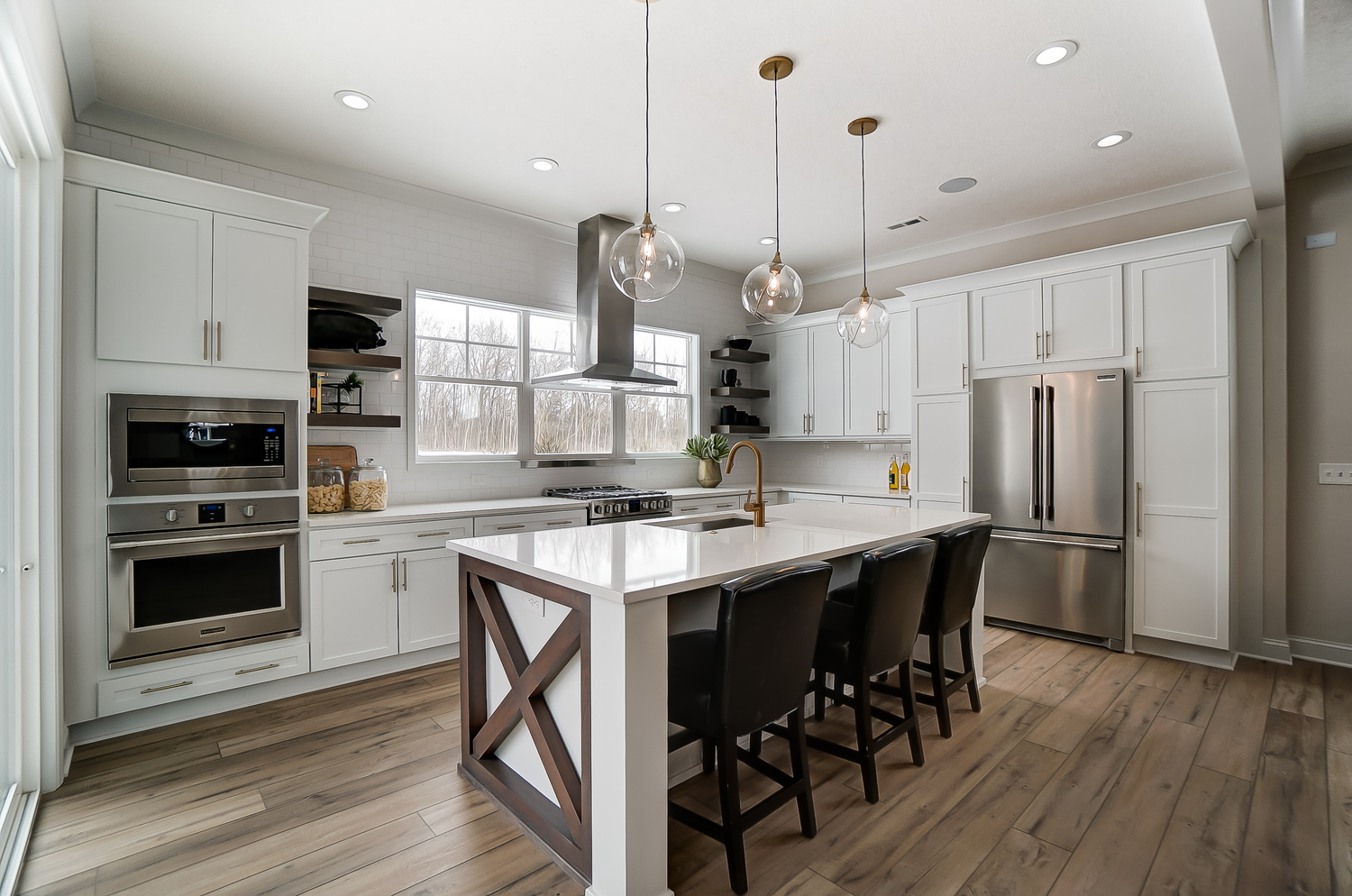 Even though Bob Webb homes are designed with storage in mind, buyers tell us they can never have enough. That's why we came up with some bold new next-level storage ideas, and why buyers are embracing second-floor storage options like never before.
Your 'stuff' needs storage – stow it upstairs instead of down
Let's face it, no matter how hard you try to downsize, you're going to have 'stuff'.  More stuff than you know what to do with. Even after you've rummaged through the treasures and keepsakes, you'll still have 'stuff' that will need to be stored – oversized holiday decor, your grandmother's heirloom china, the grandkids' summer slip & slide – and you're going to need some dedicated space to store it until it's needed.
Most buyers who don't want a basement agree that second-story storage is a brilliant alternative. Why? Because it offers them a bright, spacious, climate-controlled place to store bulky, seldom-used, or out-of-season items while the full-sized staircase offers safer, easier access to stored items at a moment's notice.
Ask about 2nd floor options – unfinished or finished
Do you need a huge open space with no-frills flexibility? Perhaps you'd like to add some customized shelving and designated 'zones' for out-of-season clothing, bulky luggage or holiday trimmings/decor. Or maybe you might want to take part of that second- floor space to create a guest suite with bedroom and full-sized bath. We'll work with you to find the right option for your situation.
Unfinished – this option starts with a basic open space for maximum flexibility. Use this open space 'as is'… or work with us to create a plan to add shelving and drawers, customized zones, or whatever you need to store treasured items safely and securely.
Finished – this option includes a fully-finished guest suite with spacious bedroom and full-sized bath. You choose the walls, the flooring, the tile/fixtures/vanity/tub/shower and customize this retreat as you like it. Then the remaining space can be devoted to additional homeowner storage.
Simplified Living with 2nd floor options now available at three communities:
Each floor plan focuses on easy-living style and convenience with first floor master retreats w/zero-entry showers, private outdoor living spaces, gourmet kitchens with Bob Webb's signature Messy Kitchen, as well as exceptional design options and selections for luxury living as you like it. Plus, all three of these beautiful communities are close to amenities, bike paths, green spaces and metro parks.
The Post at Glacier Pointe – Dublin     Model open – 8774 Eliot Drive 
Starting in the $430,000s. Choice of six open concept floorplans – five with second floor bedroom/storage options.
Canby Court at Eversole Run – Plain City   Model open – 11309 Smoketree Drive
Starting in the $490,000s. Choice of eight open concept floorplans – six with second floor bedroom/storage options.
The Nook at Evans Farms – Lewis Center   Model under construction
Starting in the $480,000s. Choice of six open concept floorplans – five with second floor bedroom/storage options.


Visit one of our Simplified Living communities and ask about next-level storage options to fit the way you want to live – today, tomorrow and on down the road.