Member News
SHYFT Collective Announces Additional Partners to Its Ownership
January 25th, 2023

DES MOINES, IA – SHYFT Collective is thrilled to announce the appointment of three new partners to their ownership – Ellen Broich, Beth Benzenberg, and Eric Simon.
This new class of partners spans many different disciplines, from accounting and operations to design and construction management. For the better part of a decade, Ellen, Eric, and Beth have all demonstrated exceptional professionalism and commitment to their craft and the SHYFT mission. Their leadership and passion push the company forward, and SHYFT is excited for their continued growth as owners. Beth, Ellen, and Eric join Brandon Foldes, Zane Muntz, Steve Reynolds, and Jay DeVore as SHYFT owners.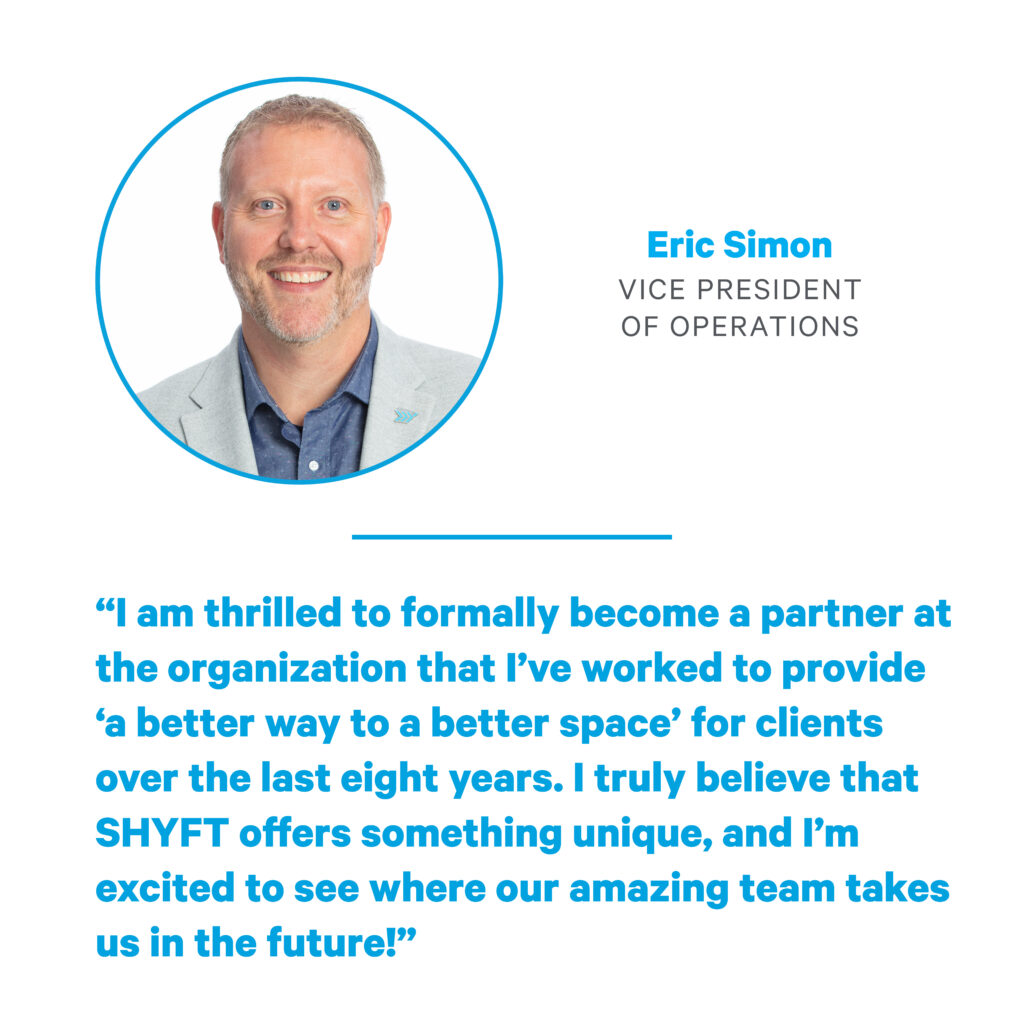 Ellen Broich, VP of Finance, provides the highest level of accounting and finance skills critical to SHYFT's success. Ellen began as a part time team member, transitioned to full time leadership team, and is now an owner. Her leadership always keeps the SHYFT team on track and aware of risks. Beth Benzenberg, Director of Interior Design, is the epitome of a "Swiss Army Knife" team member with skills in design, project management, and leadership. Her mentorship and project delivery skills are second to none. Eric Simon, VP of Operations, has specialized construction and contract skills that SHYFT has utilized to grow their construction team. His attention to detail and industry knowledge is a huge asset to SHYFT's growth plan.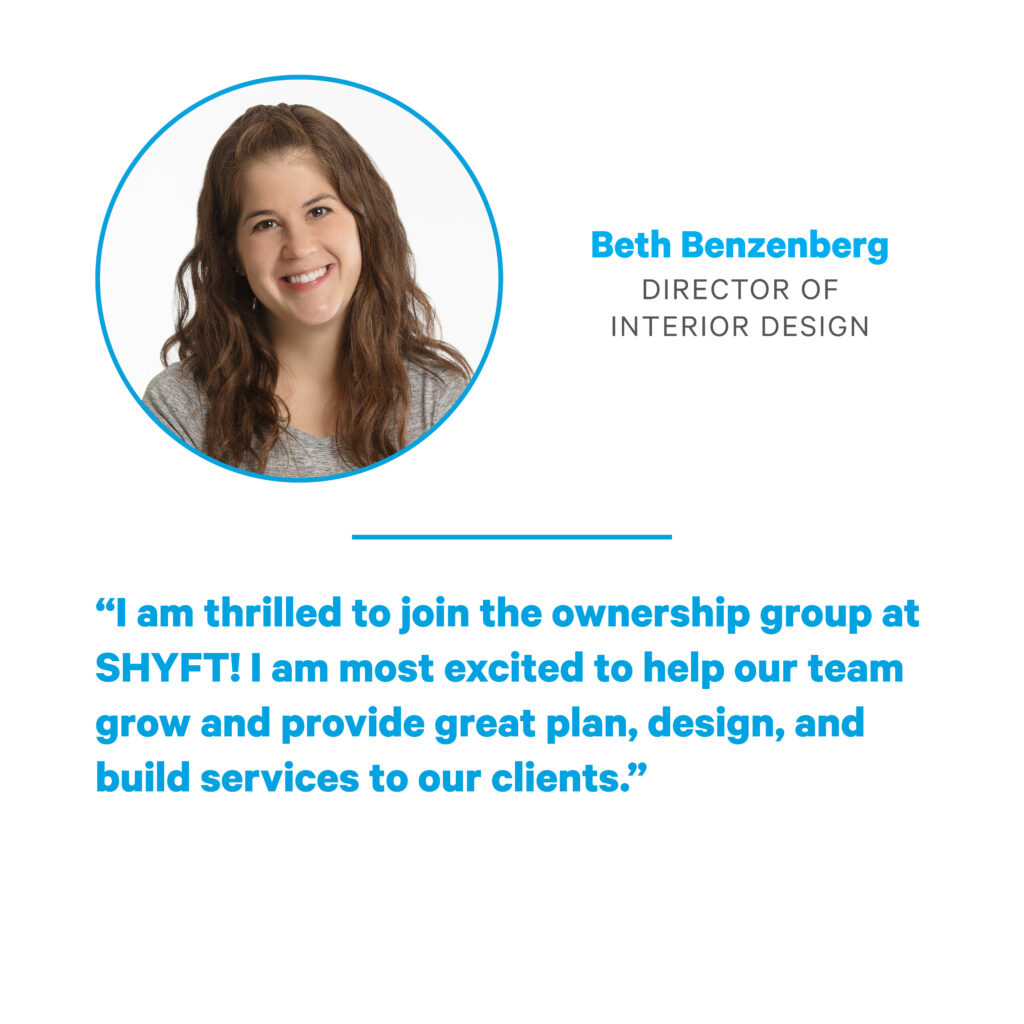 "At SHYFT, we embrace the journey of searching for a better way to a better space. It has become abundantly clear that our journey to the best leadership team is well underway. Eric, Ellen, and Beth are long-time team members that embody our core values and have acted as owners on our leadership team for the past few years. Due to their continued effort, professional skills, and desire to see our company succeed, we're happy to announce that they all became partners and shareholders here at SHYFT on January 1, 2023", states Brandon Foldes – SHYFT CEO and Founding Partner.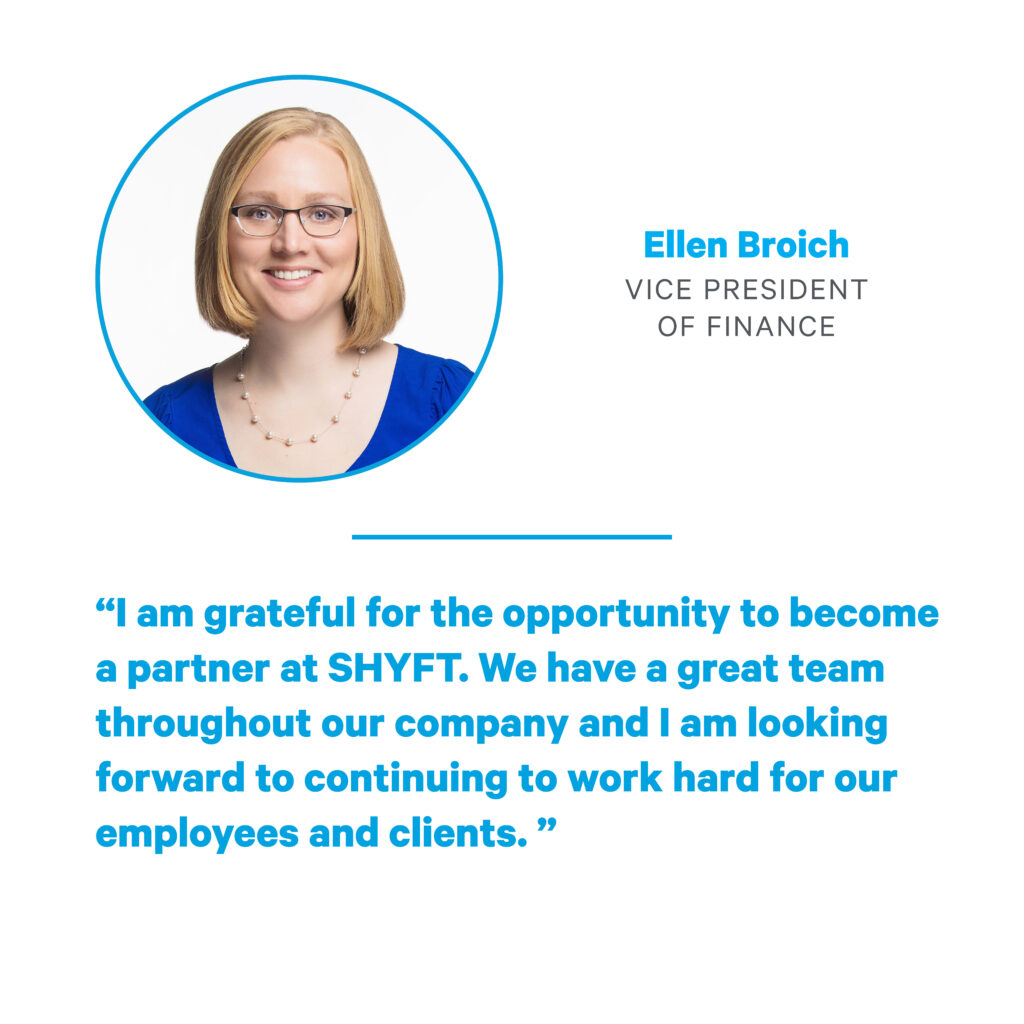 ABOUT SHYFT COLLECTIVE
SHYFT's mission is to provide a better way to a better space through integrated real estate, design, and construction services. SHYFT helps people and organizations navigate real estate change with confidence. They know an ideal space can positively impact perceptions and influence how people interact. SHYFT goes beyond aesthetics to study your business and culture to provide uniquely suited architecture and design solutions. When it's time for the vision to become reality, SHYFT is there to help drive the project forward with their construction services.