cbuzz: First Lady Shannon Ginther & Michelle Brown, CoverMyMeds: Taking a seat at the table
November 16th, 2018
One in four women in Central Ohio are economically insecure, and women in Columbus make 78 cents for every dollar made by a man, a stat that is even more staggering for women of color.
First Lady Shannon Ginther, Chair of the Columbus Women's Commission and Senior Director of Community Health Partnerships at OhioHealth, recognized an opportunity to elevate the economic well-being of women in the community.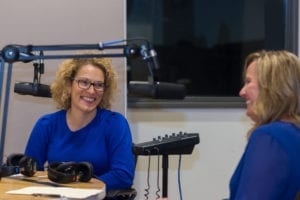 The Columbus Women's Commission was first announced in 2016, and following that announcement, Ginther took a year to go on a 'listening tour'. The conversations she had over the course of that year led to the development of four foundational pillars for the Commission: gender equity, safe and affordable housing, health and nutrition, and workforce and childcare.
"This community is ready to have this conversation," said Ginther, when asked why now seemed like the right time to jumpstart the initiative.
Since its inception, the Columbus Women's Commission has fostered the involvement and support of the business community through its Columbus Commitment.
The Columbus Commitment is a "voluntary, employer-led initiative to close the gender wage gap in Columbus". To date, over 175 businesses in Central Ohio have signed the pledge since November 2, 2017, a number that exceeds the organization's annual goal thanks to the support of companies like CoverMyMeds.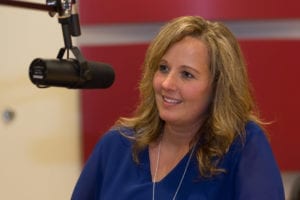 And Michelle Brown, COO of CoverMyMeds, is the perfect example of how businesses are becoming involved with the Columbus Women's Commission, particularly through the pay equity pledge.


The leadership team at CoverMyMeds recently attended a gender equity summit, which sparked excitement to bolster the support of gender equity in the workplace and in the community.
"We want diversity of thought. We want new ideas to be able to come to the table," said Brown. "This conversation around pay equity is a natural conversation that we have been able to weave in. We feel really passionate about making sure that this is something we take a leadership role in Columbus."
Businesses who are interested in signing the pay equity pledge can learn more here. And to learn how your business can further support gender equity in Columbus, be sure to tune in to this episode.
cbuzz is created in partnership with Capital University and the students of its Audio Engineering Society. Read more about the partnership here.