Member Spotlight
Member Spotlight: The Childhood League Center
April 5th, 2019
Member Spotlight by


Ginger Young, CEO,Childhood League
Provide us with a brief summary of your business' services.
The Childhood League Center is an early intervention service and pre-school focused on high-quality early childhood development and education.
Tell us about your company's mission and values.
Our vision is to transform challenging starts into unstoppable futures.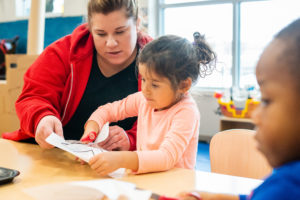 Our mission is to change the trajectory of a child's life through proven leadership in early childhood education, family collaboration and innovative programs and services.
Our values include:
· It is the right of all individuals to be a part of their community.
· Every child is unique and has innate strengths, capabilities, and potential.
· Every child has a right to quality early childhood education.
· Learning is active. It requires love, support and guidance. It is possible through exploration experimentation, and meaningful connections.
· Families are essential to a child's health development.
What are the se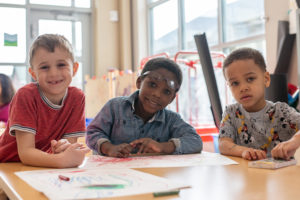 rvices you use the most (or are looking forward to using) from the Columbus Chamber?
The Childhood League Center has benefitted most from the engagement opportunities with others within the business community at events and seminars that have led to new partners
We greatly enjoy the opportunities to connect and engage with others within the business community. These events and seminars have led to new partnerships for us and our children and families.
How do you stay engaged with trends that you see in your industry?
The Childhood League Center is a proven thought leader in the fields of early childhood development and education. We engage with trends via participation in key community tables, convening experts around critical issues, and collaborating with others in our field to address the most pressing issues facing the youngest and most vulnerable children in our community.
What is your company culture like?
We celebrate diversity and inclusion, encourage innovation, empower children and their families to be their very best, and steward donor investment with integrity, efficiency and effectiveness.
What does it take to be a successful employee at your company?
Commitment to our mission, compassion for our children and families, high performance, and teamwork.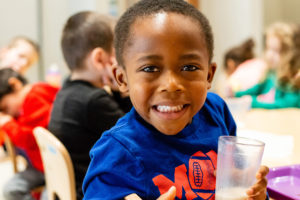 What makes Columbus such a great place to do business?
Committed leadership, collaboration among public and private sectors, our diversity, our collective desire to be the best city possible, and our collective philanthropic spirit which drives action to improve the lives of the most vulnerable of our neighbors.
How can others get involved with The Childhood League Center?
· Contact Peter Tripp, Senior Director of Community Development at petert@childhoodleague.org or 614-253-69233 ext. 253
· Join us at our Merry-Go- Round Gala – A Night at the Casino De Monte Carlo on Saturday, May 11, 2019. http://merrygoroundgala.org/
· Join our Auction of the Heart Campaign to "Transform Challenging Starts into Unstoppable Futures! https://www.classy.org/campaign/auction-of-the-heart-2019/c227953
Social Media: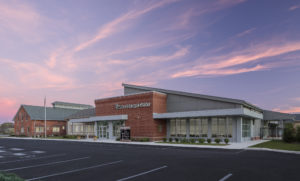 Twitter: https://twitter.com/ChildhoodLeague
Facebook: https://www.facebook.com/thechildhoodleaguecenter/
Instagram: https://www.instagram.com/childhoodleague/
Website: http://www.childhoodleague.org