Member Spotlight
Member Spotlight: Seniors Servicing Company
September 8th, 2020
Member Spotlight by Emily Clugston, President & CEO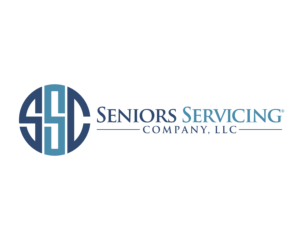 Provide us with a brief summary of your business' services.
For more than 30 years, Seniors Servicing Company has partnered with families in the throes of healthcare crises to alleviate the stress of managing their healthcare claims and medical paperwork. In addition, we walk alongside our clients as they navigate the maze of medical insurance by assisting with the transition to Medicare, offering guidance during Medicare's Open Enrollment Period, and ensuring the accuracy of medical bills and healthcare claims. In 2019 we expanded our service offerings, leveraging our professional expertise to help individuals and families comprehensively manage their personal finances.
Tell us about your company's mission and values.
The "why" behind our work: Seniors Servicing Company was founded to help families through difficult times by managing their healthcare insurance and medical claims. We strive to simplify our clients' lives by restoring peace and protecting what truly matters most: their health, loved ones, and financial security. Our team's personal integrity and commitment to ethical business practices makes this possible.
What are the services you use the most (or are looking forward to using) from the Columbus Chamber?
We're excited for the opportunity to engage with the Columbus Chamber and its members. We joined the Columbus Chamber a week before our team (and most of the world) transitioned to working remotely. During the past six months, we have been able to attend several virtual programs and for the first time in SSC's history, we are able to offer health insurance benefits to our employees through the COSE MEWA.
We take pride in offering a service that contributes to the wellbeing of our clients and ultimately to the wellbeing of the greater community. Our team values professional relationships and is eager to expand our knowledge base and network of trusted partners. Additionally, we're honored to be able to serve as a resource to you and your clientele. We look forward to connecting with you in-person soon!
How do you stay engaged with trends that you see in your industry?
The healthcare insurance and medical coverage world is continually changing, heavily influenced by governmental policy, market trends, and environmental impacts. As you can imagine, we read A LOT! We receive numerous newsletters, journals, real-time industry updates and continually engage with other industry experts. Our clients and trusted partners send material that they receive so we are able to quickly stay up-to-date on what they are seeing and hearing. Beyond the professional grind, our team serves as Board Members and volunteers for several senior advocacy groups throughout Central Ohio.
Please describe your company culture.
At SSC, our culture revolves around authenticity and doing the right thing for each other, our clients and their families – always.
What defines a successful employee at your company?
Integrity, tenacity, grit, and compassion are just a few of the qualities possessed by each SSC employee. Our team members show up for others with kindness every day, while also treating clients and colleagues with the same dignity and respect they would expect themselves. We all agree that our role is more than just a job, it's a mission for helping others through some of the most difficult and trying times in their lives.
Furthermore, it's imperative our clients have a clear understanding that the choices they make today may impact their future healthcare decisions and financial exposure. In turn, our team is committed to providing exceptional follow up and follow through.
As a small business, we consider our staff to be an extension of our family. And, like many families, we recognize that while we each bring unique strengths to the table, we are stronger and more successful together.
What makes Columbus such a great place to do business?
While we do business with clients across the country, we couldn't imagine being part of any other community. Columbus offers the benefits of being one of the largest, most entrepreneurial-driven cities in the Midwest while maintaining its commitment to authentic relationships and community-centric initiatives. We love doing business, raising our families, and serving others in Columbus.
Social Media: 
Facebook: facebook.com/seniorsservicingllc
LinkedIn:  linkedin.com/company/seniors-servicing-company-llc
Instagram:  https://www.instagram.com/seniorsservicingcompanyllc/